DHS Proposes Changing the Definition of the Employer-Employee Relationship for H-1B Visas
January 19, 2021
|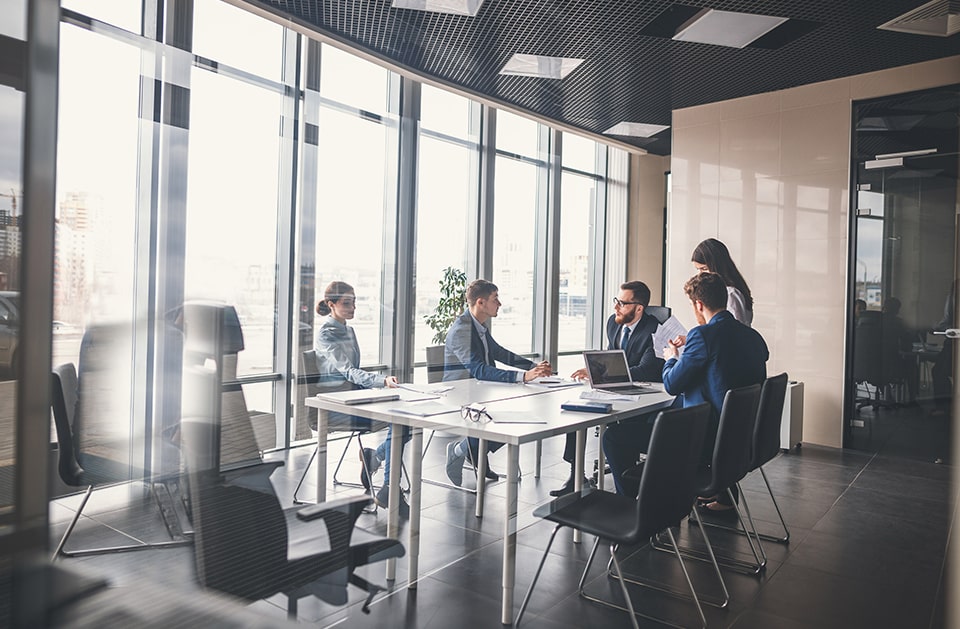 By: Navdeep Meamber
The Department of Homeland Security (DHS) has released an advance copy of a United States Citizenship and Immigration Services (USCIS) final rule which would change how the agency defines the "employer-employee relationship" between the petitioner and the beneficiary for the purposes of qualifying as a "United States employer" for H-1B visas. The regulation would make the employer-employee relationship more extensive and harder to prove. Additionally, the policy would lead to new filing requirements for third-party employers.
The rule is in its preliminary stages and is not binding yet. It has been sent for publication in the federal register and would go into effect 180 days after publication. It is expected that President-elect Biden will put all pending rules from the Trump administration, including this one, on hold for evaluation.
Proposed Changes to the Definition of Employer-Employee Relationship
The employer-employee relationship is used to determine whether an entity is a United States employer and therefore qualifies to sponsor workers on H-1B visas. Currently, the employer-employee relationship is defined by the ability to "hire, pay, fire, supervise, or otherwise control the work of" an employee. DHS has proposed deleting this phrase from US regulations and replacing it with a more extensive definition.
Under the new definition, when an H-1B worker is placed at a third-party worksite by a primary employer, both employers may have an employer-employee relationship with the worker. This means that both entities would have to file an H-1B petition for the employee.
The changed definition of the employer-employee relationship comes from the interim final rule "Strengthening the H-1B Nonimmigrant Visa Classification Program" which was released in October 2020. DHS will not finalize other provisions of the rule.
Requiring Third-Party Employers to File Labor Condition Applications
The United States Department of Labor (DOL) revised its guidance on third-party employers, which would have required third-party H-1B employers to start filing labor condition applications (LCAs) in addition to primary employers. The DOL withdrew this revision on January 20, 2021, which means it is no longer in effect.
Next Steps
The Biden administration will place all pending rules from the Trump administration on hold for further evaluation.
While the DOL withdrew its rule that would require third-party H-1B employers to file LCAs, it is still unclear whether the Biden administration will allow the amended definition of the employer-employee relationship to go into effect unchanged. The administration may also amend or cancel the rule.
Our immigration team will closely watch the situation as it develops, and we will provide updates when they are available. Please contact your Chugh, LLP attorney for case-specific questions.

Categories
Corporate Law
Tax
Immigration
Litigation
Family Law
Class Action
Corporate Formation And Formalities
Mergers And Acquisition
Joint Ventures
Employment Law
Real Estate
Intellectual Property
Doing Business In India
Entertainment
Estate Planning
Premarital, Marital And Cohabitation Agreements
Divorce And Legal Separation
Spousal Support / Alimony
Child Custody, Visitation And Parenting Time
Child Support
Government Contract
Corporate Immigration
Employment Based Permanent Residence (green Card)
H-1b Visas For Temporary Workers
Intracompany Transferee Visa (l-1a/l1b)
Tn Visas
Labor Certification And National Interest Waiver
I-9 Compliance
O-1 Visa (individuals Of Extraordinary Ability)
H-2 Visas
B-1 Visa
Family-based Immigration
Permanent Residence
K Visas
International Adoption
Us Citizenship & Naturalization
Investors
Eb-5 Green Card
Treaty Trader Visa E-1
Treaty Investor Visa E-2
Students And Work Authorization
F-1 Student Visa
M-visas
Removal Defense
Victims Of Crime
Vawa
U Visas
T Visas
Other Immigration Categories
International
Landlord & Tenant
Personal Injury
Tax Law
Overseas Education Consultancy
Universal