Driving Under the Influence (DUI) and Driving While Intoxicated (DWI) Implication on Visa Holders
August 18, 2017
|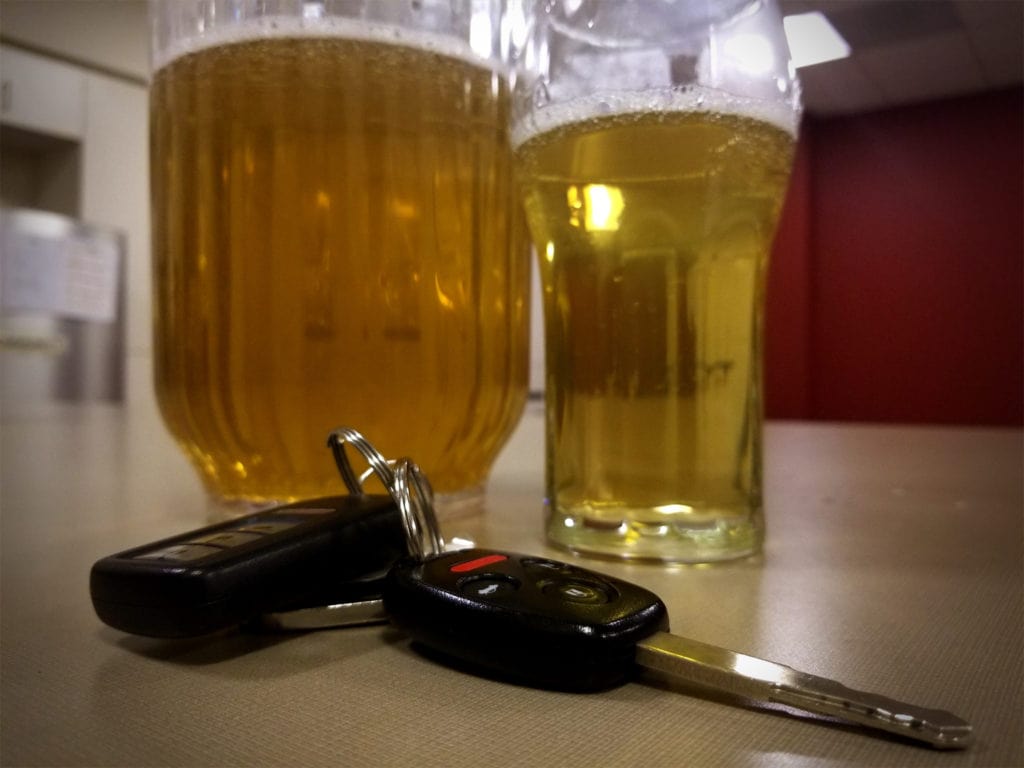 By: Deepika Singh
Employers and foreign nationals in the United States on nonimmigrant work visas status (such as H-1B, L-1, and O-1 visas) are subject to severe consequences following an arrest on the grounds of driving under the influence (DUI) or driving while intoxicated (DWI), even when there is no finding of guilt. U.S. Department of State (DOS) has released new guidance implementing a policy of prudentially revoking previously issued visas for DUI and DWI arrests that occurred within the past five years. This revocation does not require a final disposition or finding of guilt. Pursuant to the guidance, the DOS may revoke a visa, without definitive proof of visa ineligibility under the policy of prudential revocation "when it receives derogatory information directly from another U.S. Government agency, including a member of the intelligence or law enforcement community.
On grounds of concerns for public safety and in line with the DOS regulations, if DOS discovers derogatory information about an applicant after a visa has been issued, it may revoke the previously issued visa out of concern for public safety. The DOS has recently begun exercising this discretion in a more rigorous manner.
Previously, this information was only available when an applicant applied for a visa to renew his or her visa at a consulate abroad. However, the American Immigration Lawyers Association has reported an increase in notices of visa revocation from the DOS, including notices issued to individuals already present in the United States on nonimmigrant visas cancelling their currently valid visas and requiring them to reapply the next time they travel internationally. As a result, consular officers now exercise significant discretion to revoke visas.
Employers should inform their foreign national employees in the United States on work visas, of the serious consequences that DUI and DWI incidents may have on their visa statuses and continued employability in the United States even if they are not convicted. Before an employee travels internationally, you may want to inform him or her of the effect that any arrests may have on admissibility into the United States, even if he or she has not been notified of visa revocation, as visas may be revoked without notice. If an employee has been arrested for DUI or DWI, disclosures must be made on the following visa applications, even if the visa has not been revoked.
If an employee is arrested or a notification of visa revocation is received, the individual and his or her employer should review their options carefully to maximize their chances of renewing the visa and maintaining or extending nonimmigrant status. As scrutiny of public safety grounds for visa ineligibility increases, we are monitoring the evolution of the DOS's policy in this area and will notify clients of developments and best practices to avoid visa problems for employees.

Categories
Corporate Law
Tax
Immigration
Litigation
Family Law
Class Action
Corporate Formation And Formalities
Mergers And Acquisition
Joint Ventures
Employment Law
Real Estate
Intellectual Property
Doing Business In India
Entertainment
Estate Planning
Premarital, Marital And Cohabitation Agreements
Divorce And Legal Separation
Spousal Support / Alimony
Child Custody, Visitation And Parenting Time
Child Support
Government Contract
Corporate Immigration
Employment Based Permanent Residence (green Card)
H-1b Visas For Temporary Workers
Intracompany Transferee Visa (l-1a/l1b)
Tn Visas
Labor Certification And National Interest Waiver
I-9 Compliance
O-1 Visa (individuals Of Extraordinary Ability)
H-2 Visas
B-1 Visa
Family-based Immigration
Permanent Residence
K Visas
International Adoption
Us Citizenship & Naturalization
Investors
Eb-5 Green Card
Treaty Trader Visa E-1
Treaty Investor Visa E-2
Students And Work Authorization
F-1 Student Visa
M-visas
Removal Defense
Victims Of Crime
Vawa
U Visas
T Visas
Other Immigration Categories
International
Landlord & Tenant
Personal Injury
Tax Law
Overseas Education Consultancy
Universal