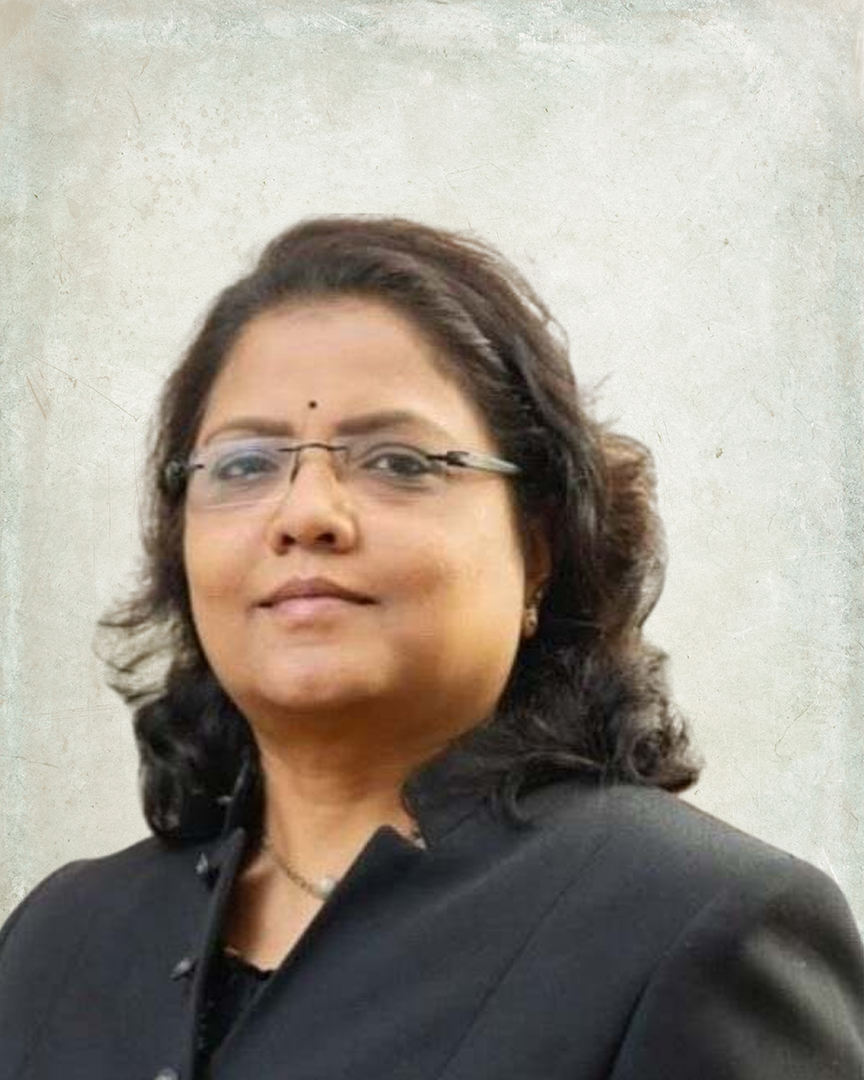 Sharmila Karingula is a Senior Partner and Attorney at Hyderabad-Chugh Consulting (India) LLP. Sharmila Karingula has been awarded with Master of Arts (MA) and Bachelor of law (LLB) by Osmania University. She completed a legal certificate program from New Jersey and possesses legal practice experience in India and the United States. She has more than two decades of US Immigration experience and also into Global Immigration practice (ROW) and Business Management.
Sharmila Karingula is committed to creating and fostering long standing relationships with clients. In many cases, she provides US and Global immigration services and continues advising on operational issues which any business may encounter. Her services include, but are not limited to, Immigration and visa filings, business entity formation, regulatory compliance, maintaining corporate records, structuring business acquisitions, handling employee immigration issues.
BAR ADMISSION
State of Telangana (Hyderabad, India)
COURT ADMISSION
Telangana High Court
EDUCATION
Master of Arts major in Public Administration (MA) and Bachelor of Law (LLB).
CERTIFICATIONS
Legal Certification program; and Certified for Business core values, ethics and communications.
PROFESSIONAL ACCOMPLISHMENTS
GIT Champ, Gold Spot certificate and GM Champ star of 2012
Individual Annual Award GM Champ of 2013
MEMBERSHIPS
Member of HYSEA (Hyderabad Software Enterprises Association
IWN (Indian Women Networking)
IACC (Indian American Chamber of Commerce)
Telangana Bar member (Licensed Attorney)
AWARDS
Awarded as "Dynamic Business Women" in 2020 by CEO magazine
Received "Certificate of Recognition" winner by India 500 Startup Awards in 2019
Recognized for outstanding performance by BNI-Mantra
PUBLICATIONS
Dollar to Rupee – Book Author
LECTURES/PRESENTATIONS
US and Global Immigration practice areas at NATA (North American Telugu Association), BNI (Business Network International)
SPEAKING ENGAGEMENT
Participated at IWN, BNI, IACC and HYSEA
Conducted online webinars
PRO BONO
Involved in various legal and non-legal pro-bono services helping the needy.
LANGUAGES
English, Telugu and Hindi
OTHER
Personal interests includes but not limited to singing and travelling. Involves in social wellbeing activities such as plantations, donations, services, educational support etc.
Read our latest news and updates here.