A Complete Guide for H-1B Cap FY 2024
February 01, 2023
|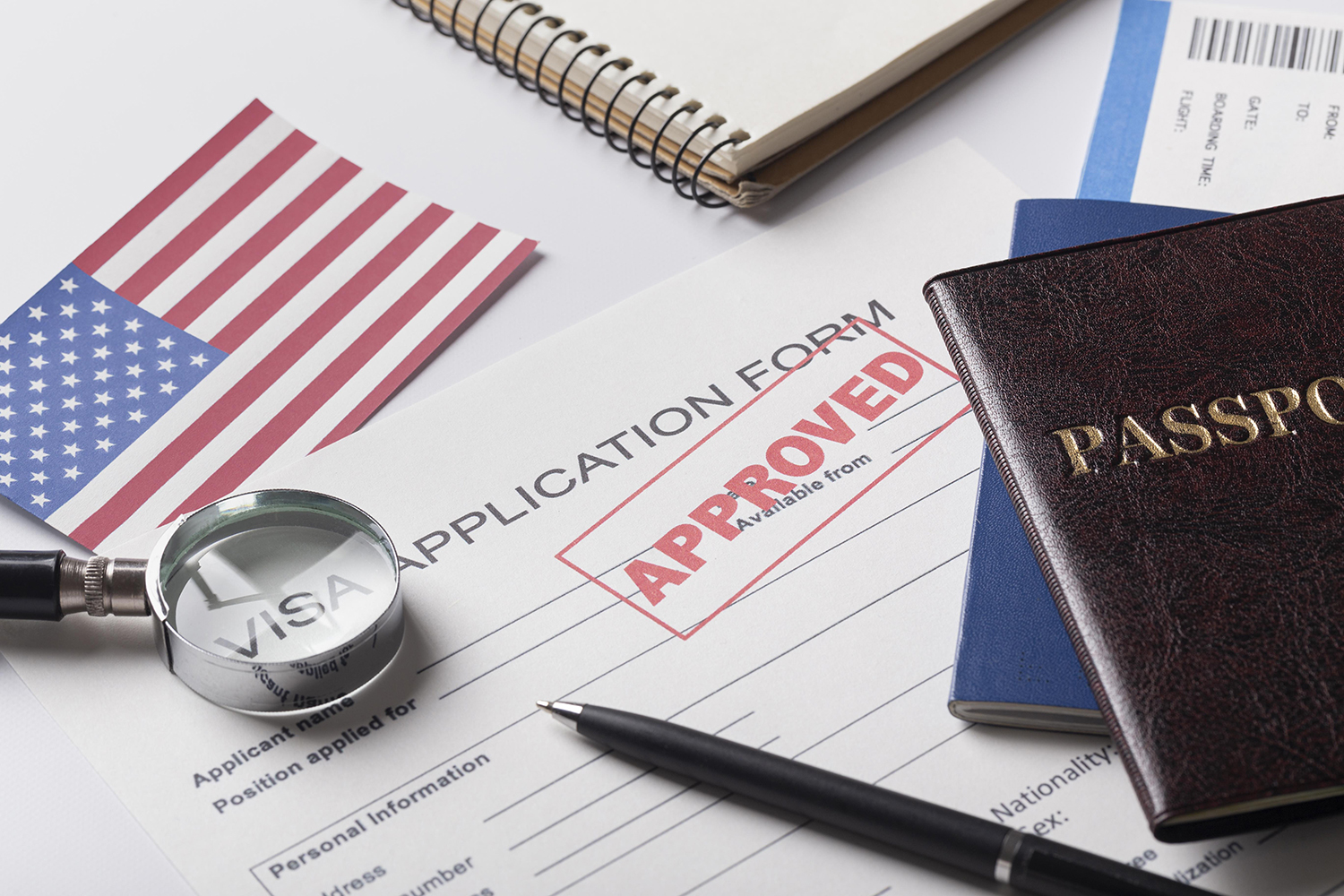 If you're wondering about the H-1B program, let us decode it for you. The H-1B program is a widely used nonimmigrant classification that allows companies and employers in the United States to employ foreign workers in professions like accounting, architecture, law, medicine and health, engineering, among others.
Every year the demand for H-1B visas grows exponentially in the US and with only a total of 85,000 visas allotted each year, the competition in the H-1B visa lottery is high. Here we have shared key details to prepare, such as important dates, the electronic registration process, and much more.
What is the Electronic Registration Process for H-1B Visa Lottery?
USCIS implemented an electronic registration process in 2020 for H-1B Cap. It is a mandatory electronic registration process for all prospective petitioners who want to file H-1B cap-subject petitions. USCIS opens the initial registration process for a minimum period of 14 calendar days every fiscal year for prospective petitioners . Employers must submit some basic beneficiary details in the system and if selected in the lottery, they may file an H-1B petition for the selected beneficiaries. The current registration fee is $10 for each prospective beneficiary. The initial registration process for FY 2024 will open on the 1st of March and close on the 17th of March.
How to Submit an H-1B Registration?
When the initial registration process opens, employers need to use a "H-1B registrant" account on the USCIS website (myUSCIS) to submit registrations if they do not already have one. First-time registrants will need to submit their company information.
As a Registrant, Avoid Making Common Mistakes Such as:
Creating the wrong type of account while creating the account for the registration process.

Entering the same beneficiary multiple times as it will invalidate your entry and cause it to be denied.

Entering beneficiary information incorrectly.

Failing to review all information on the registrations, even if working with an attorney.
Some Tips to Correctly Submit the Registration for H-1B Cap:
If, by mistake, you or your representative has submitted more than one registration, you should delete your extra submissions from your account and leave only one registration for that beneficiary.

Make sure to properly read the employer attestations before approving the registration.
Important Dates for 2024 H-1B Cap Registration Process:
New H-1B registrant accounts can be created starting February 21, 2023, at noon Eastern.
Registration period opens on March 1, 2023, and it will close at noon Eastern on March 17, 2023.
USCIS intends to select and notify the selected registrants by March 31, 2023.
April 1, 2023 is expected to be the earliest date for filing H-1B cap-subject petitions.

If selected, you need to file the Labor Condition Application (LCA) with the Department of Labor (DOL) and include the certified LCA with your H-1B petition. Be sure to include all H-1B forms and required supporting documentation.

File your H-1B the petition with the appropriate USCIS Service Center before the date listed on the Registration Selection Notice.
What is Required Information for H-1B Lottery Registration?
Information for the employee or beneficiary:
Full Legal Name. It must match the passport.

Gender

Date of Birth

Passport Number

Master's Cap Eligibility

Country of Birth

Country of Nationality
Information for the employer or petitioner:
Employer FEIN

Business or Organization Name

US Office address of the Business or Organization

Legal Name for Authorized Individual of the Business or Organization

Position of Authorized Individual of the Business or Organization

Contact email and phone number of the Authorized Individual of the Business or Organization
Need a Helping Hand for Your H-1B Cap Registration?
Here at Chugh LLP, every immigration lawyer has years of experience helping employers successfully navigate the H-1B process.
Reach out to us so we can help you with our unique strategies for your FY 2024 H-1B Cap filing.
Schedule a discussion call with us today!

Categories
Corporate Law
Tax
Immigration
Litigation
Family Law
Class Action
Corporate Formation And Formalities
Mergers And Acquisition
Joint Ventures
Employment Law
Real Estate
Intellectual Property
Doing Business In India
Entertainment
Estate Planning
Premarital, Marital And Cohabitation Agreements
Divorce And Legal Separation
Spousal Support / Alimony
Child Custody, Visitation And Parenting Time
Child Support
Government Contract
Corporate Immigration
Employment Based Permanent Residence (green Card)
H-1b Visas For Temporary Workers
Intracompany Transferee Visa (l-1a/l1b)
Tn Visas
Labor Certification And National Interest Waiver
I-9 Compliance
O-1 Visa (individuals Of Extraordinary Ability)
H-2 Visas
B-1 Visa
Family-based Immigration
Permanent Residence
K Visas
International Adoption
Us Citizenship & Naturalization
Investors
Eb-5 Green Card
Treaty Trader Visa E-1
Treaty Investor Visa E-2
Students And Work Authorization
F-1 Student Visa
M-visas
Removal Defense
Victims Of Crime
Vawa
U Visas
T Visas
Other Immigration Categories
International
Landlord & Tenant
Personal Injury
Tax Law
Overseas Education Consultancy
Universal