A New DHS Regulation Will Deliver Stricter Requirements for H-1B Program
October 07, 2020
|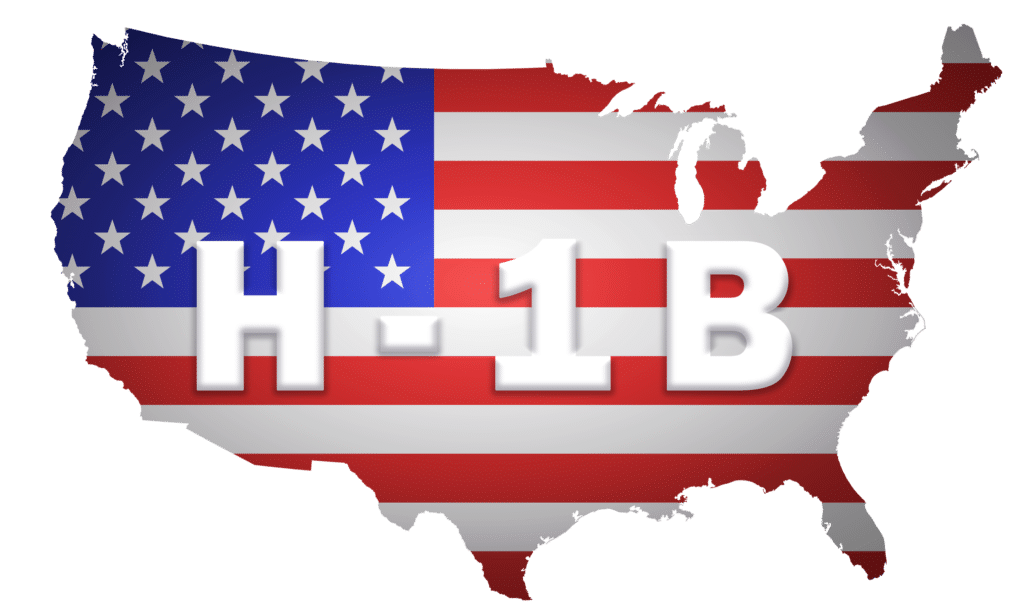 By: Brittany Simmons
A new Department of Homeland Security (DHS) regulation tightens H-1B eligibility criteria by redefining "specialty occupation," limiting H-1B visa validity to one year for workers at third-party placements, and reinstating contract and itinerary requirements. The regulation will be published in the Federal Register on October 8, 2020 and take effect 60 days later. The rule only impacts H-1B petitions, extensions, or amendments filed on or after the law's effective date. Legal challenges are likely for the regulation.
DHS will allow public comments from stakeholders on the rule during a 60-day period after the rule is published. This rule and a DOL rule that imposes higher minimum prevailing wages on H-1B visas and other categories spring from President Trump's June 2020 presidential proclamation.
Changes to the Definition of H-1B Specialty Occupation
The new DHS regulation redefines H-1B specialty occupations as those that require a bachelor's degree directly related to the field to qualify for the position. If a general degree with no additional specialization is sufficient to qualify for a position, the position will no longer be considered a specialty occupation.
Additionally, it will no longer be satisfactory for employers to establish that a required degree is a "common" in the field for their prospective H-1B employee. Instead, they will need to establish that the degree is a minimum requirement for entry into similar positions at similar organizations.
Redefining Key H-1B Terms
DHS redefines "worksite" and "third-party worksite" in the new regulations. "Worksite" refers to the location where an H-1B worker performs their work, and it must meet Labor Condition Application (LCA) rules. A "third-party worksite" is a place where an H-1B employee works, other than their US-based residence, that the petitioner does not own, lease, or operate.
The new regulation also includes stricter standards for how United States Citizenship and Immigration Services (USCIS) will determine the employer-employee relationship. Among other new elements, USCIS will start to examine whether an H-1B worker creates an end-product that is directly related to the petitioner's business.
Changes to Third-Party Placement Requirements
The new rule reinstates evidence requirements for third-party placements, including:
Petitioners must establish an employee-employer relationship with the beneficiary and a third-party worksite, using evidence such as contracts or work orders
Itineraries must be submitted for H-1B employees who work at multiple worksites
Additionally, the H-1B visa approval period will be limited to one year for workers that are placed at third-party worksites. These workers currently have a maximum three-year visa validity period.
USCIS Site Visit Authority
USCIS's Fraud Detection and National Security Directorate has conducted site visits of H-1B worksites for more than ten years to determine compliance with H-1B regulations. The new DHS rule codifies this authority into law, stating that USCIS can:
Conduct site visits before and after an H-1B petition is approved
Conduct third-party worksite visits
Deny or revoke an H-1B petition if a petitioner or third-party worksite refuses a site visit or related compliance
Next Steps for Employers
Employers can provide their feedback to DHS for a 60-day period after the new regulations are published. The rule will likely face legal challenges. Chugh, LLP will provide regulatory updates as soon as they are available.

Categories
Corporate Law
Tax
Immigration
Litigation
Family Law
Class Action
Corporate Formation And Formalities
Mergers And Acquisition
Joint Ventures
Employment Law
Real Estate
Intellectual Property
Doing Business In India
Entertainment
Estate Planning
Premarital, Marital And Cohabitation Agreements
Divorce And Legal Separation
Spousal Support / Alimony
Child Custody, Visitation And Parenting Time
Child Support
Government Contract
Corporate Immigration
Employment Based Permanent Residence (green Card)
H-1b Visas For Temporary Workers
Intracompany Transferee Visa (l-1a/l1b)
Tn Visas
Labor Certification And National Interest Waiver
I-9 Compliance
O-1 Visa (individuals Of Extraordinary Ability)
H-2 Visas
B-1 Visa
Family-based Immigration
Permanent Residence
K Visas
International Adoption
Us Citizenship & Naturalization
Investors
Eb-5 Green Card
Treaty Trader Visa E-1
Treaty Investor Visa E-2
Students And Work Authorization
F-1 Student Visa
M-visas
Removal Defense
Victims Of Crime
Vawa
U Visas
T Visas
Other Immigration Categories
International
Landlord & Tenant
Personal Injury
Tax Law
Overseas Education Consultancy
Universal