Age Discrimination in Employment
October 10, 2019
|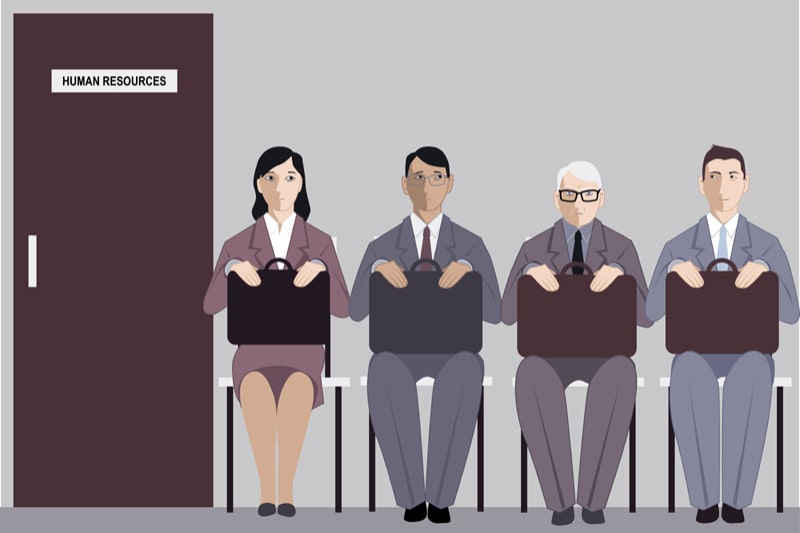 By: Shagun Parekh
Summary
Early last week on September 24. 2019 the DOL finally released its rule that is set to take effect from January 1, 2020. This final rule has been submitted to the Office of the Federal Register for publication.
Keypoints
Applicability: Most employers with 20 or more employees are covered by the ADEA including any employment agencies, labor organizations, state governments and state government agencies. The United States and any corporation wholly owned by the United States are excluded from the definition of Employer under the ADEA.
Equal Employment Opportunity Commission and ADEA: The Equal Employment Opportunity Commission (EEOC) is responsible for federal enforcement of the ADEA. Affected persons can file a complaint with the EEOC which investigates the charge and decides whether it should be dismissed, settled or turn into a lawsuit against the employer.
Older Workers Benefit Protection Act and ADEA: The Older Workers Benefit Protection Act (OWBPA) amended the ADEA to prohibit age discrimination with regards to employee benefits such as severance and made it a requirement for any waiver of ADEA rights to be a knowing and voluntary waiver.
Age Group Limitation: Individuals under the age of 40 are not covered by the ADEA, but they may be protected from age discrimination under state law.
Prohibited Conduct: Employers subject to the ADEA cannot do any of the following because of an employee or applicant's age:

Refuse to hire an applicant;
Discharge an applicant;
Discriminate with respect to salary, benefits, conditions of employment;
Segregate employees in order to deprive them from opportunities;
Make statements in job postings to indicate age preference or limitation.
Independent Contractors: The ADEA protects employees and applicants, however it does not cover independent contractors. To determine whether an individual is an independent contractor who is not covered under the ADEA, generally, these tests are applied:

The common law agency test;
The economic realities test; and
The common law hybrid test.
Mandatory Retirement Provisions: The ADEA outlines exemptions to its provisions regarding mandatory retirement at the age of 65 under the categories of Bona fide executives and High policy makers. For this provision to apply, the employee must:

Be employed in a bone fide executive or high policy making position for two years immediately before retirement; AND
Be entitled to an immediate nonforfeitable annual retirement benefit from a pension or equivalent plan which amounts to $44,000 or more.
Liability Issues:

A parent corporation can be liable for discriminatory actions of its subsidiary if the parent and subsidiary are joint employers under the ADEA. The factors to determine that are (1) interrelation of operations; (2) centralized control of labor or employment decisions; (3) common management; and (4) common ownership of financial control.
An Employer can be held accountable under the ADEA for the discriminatory acts of its employees as agents of the employer, but majority of the courts will not hold managers, supervisors or officers individually liable under the ADEA.
Statutory Defenses under ADEA: The ADEA recognizes several statutory defenses, like:

Age may be a bona fide occupational qualification;
Reasonable factors other than age as responsible;
There is a good cause justification;
ADEA compliance in a foreign country may not be permitted;
Structure of a bona fide seniority system and employee benefit plan.
Avoid Age Discrimination Claims: Some preventive measures that employers can implement to avoid the risk of being sued for age discrimination are:

Review job postings and advertisements for any age specific requirements and eliminate them;
Review employment application portals which may be requesting the applicant's age or birth date and ensure compliance with EEOC's recommended language;
Train interview panels to avoid age related questioning and inquiry;
Implement an effective equal employment opportunity policy that is drafted in compliance with existing, applicable laws; and
Review all separate and release of claims agreements to confirm compliance with ADEA or seek professional help to curate them and avoid litigation.
Stay Updated
If you are an employee who feels that they have been discriminated against, seek professional help and know your rights. If you are an employer looking to avoid discrimination-based litigation, seek professional help and ensure compliance with the ADEA.
For more information and/or to subscribe to our newsletter, please email us at info@chugh.com or schedule a consultation with our team.
We also encourage you to share our alerts with your contacts who might benefit.

Categories
Corporate Law
Tax
Immigration
Litigation
Family Law
Class Action
Corporate Formation And Formalities
Mergers And Acquisition
Joint Ventures
Employment Law
Real Estate
Intellectual Property
Doing Business In India
Entertainment
Estate Planning
Premarital, Marital And Cohabitation Agreements
Divorce And Legal Separation
Spousal Support / Alimony
Child Custody, Visitation And Parenting Time
Child Support
Government Contract
Corporate Immigration
Employment Based Permanent Residence (green Card)
H-1b Visas For Temporary Workers
Intracompany Transferee Visa (l-1a/l1b)
Tn Visas
Labor Certification And National Interest Waiver
I-9 Compliance
O-1 Visa (individuals Of Extraordinary Ability)
H-2 Visas
B-1 Visa
Family-based Immigration
Permanent Residence
K Visas
International Adoption
Us Citizenship & Naturalization
Investors
Eb-5 Green Card
Treaty Trader Visa E-1
Treaty Investor Visa E-2
Students And Work Authorization
F-1 Student Visa
M-visas
Removal Defense
Victims Of Crime
Vawa
U Visas
T Visas
Other Immigration Categories
International
Landlord & Tenant
Personal Injury
Tax Law
Overseas Education Consultancy
Universal