April 1, 2019 is Near: How to Succeed with FY 2020 H-1B CAP
February 11, 2019
|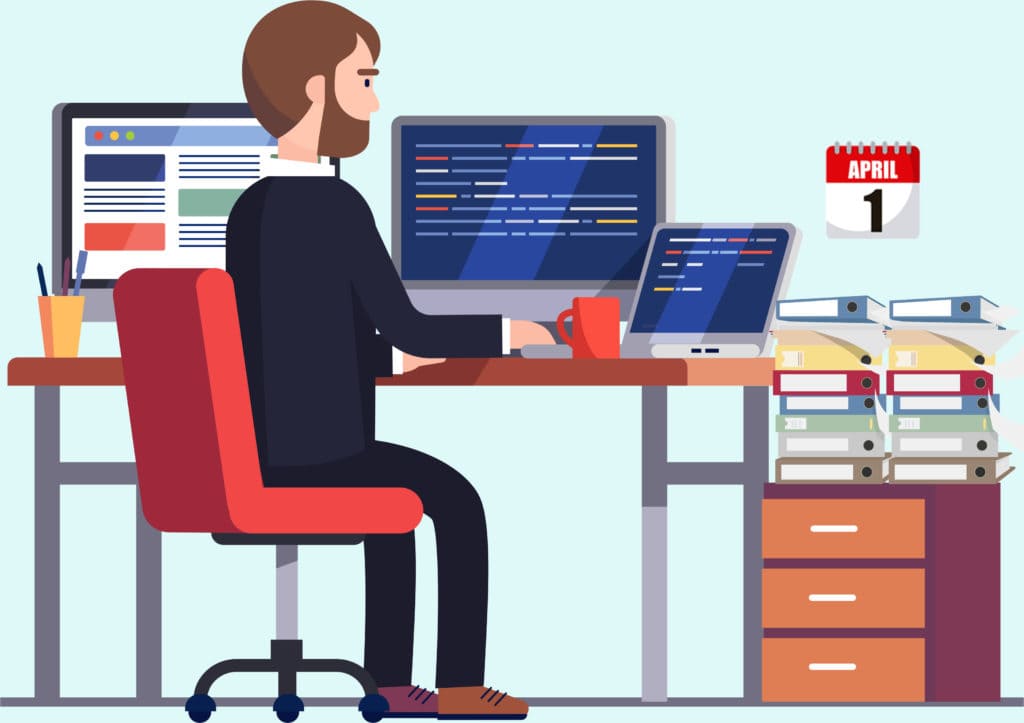 By: Brittany Simmons
The first week of April 2019 will be here before we can blink. What's that you hear? The palpable anxiety stemming from your pounding heart? While there is much to dread over the next several weeks, we will make it through and tackle this one day at a time, one coffee at a time. Let's get H-1B CAP 2020 done and done.
While you are finalizing your H-1B CAP candidates lists, keep the following items at the forefront of your mind:
Obtain all your candidates' personal and educational documents well in advance. Add in some buffer time for Education Evaluations. Cross your fingers that you don't end up with a surprise, like discovering that your Computer Programmer candidate has the US equivalent to a degree in marine biology.
The Labor Certification Application (LCA) takes roughly seven days to process and must contain the Candidate's job title, wage, and work location. You don't want to find out on the sixth day of processing that your Physical Therapist should really be an Occupational Therapist because just like that, you are back to day one…
All checks need to be made out to the US Department of Homeland Security. While the Department of Agriculture would probably love your donations, you'll be kicking yourself for that one CAP candidate that got away.
Account for human errors and technology errors. We all know that printers come with a sense of humor and love to malfunction when we need them most.
Candidates with a US Master's degree are now H-1B CAP Plus Candidates. While the USCIS does not call them H-1B CAP Pluses, we do know that they are getting preferred treatment now more than ever. While you should keep this in mind when selecting your candidates, it should not be a reason for worry because your non-US degree candidates may still can be selected.
End Client documents for Candidates at third party sites should include Statements of Work/Purchase Orders/Work Orders, Master Service Agreements, and End Client Letters.
GET HELP WITH H-1B FILINGS TODAY
We here at Chugh, LLP are here to help make your FY 2020 H-1B CAP season more productive. Reach out to an experienced Chugh, LLP attorney for help with H-1B filings and compliance.

Categories
Corporate Law
Tax
Immigration
Litigation
Family Law
Class Action
Corporate Formation And Formalities
Mergers And Acquisition
Joint Ventures
Employment Law
Real Estate
Intellectual Property
Doing Business In India
Entertainment
Estate Planning
Premarital, Marital And Cohabitation Agreements
Divorce And Legal Separation
Spousal Support / Alimony
Child Custody, Visitation And Parenting Time
Child Support
Government Contract
Corporate Immigration
Employment Based Permanent Residence (green Card)
H-1b Visas For Temporary Workers
Intracompany Transferee Visa (l-1a/l1b)
Tn Visas
Labor Certification And National Interest Waiver
I-9 Compliance
O-1 Visa (individuals Of Extraordinary Ability)
H-2 Visas
B-1 Visa
Family-based Immigration
Permanent Residence
K Visas
International Adoption
Us Citizenship & Naturalization
Investors
Eb-5 Green Card
Treaty Trader Visa E-1
Treaty Investor Visa E-2
Students And Work Authorization
F-1 Student Visa
M-visas
Removal Defense
Victims Of Crime
Vawa
U Visas
T Visas
Other Immigration Categories
International
Landlord & Tenant
Personal Injury
Tax Law
Overseas Education Consultancy
Universal