CDC Requires COVID-19 Testing for All International travelers Entering the United States
January 13, 2021
|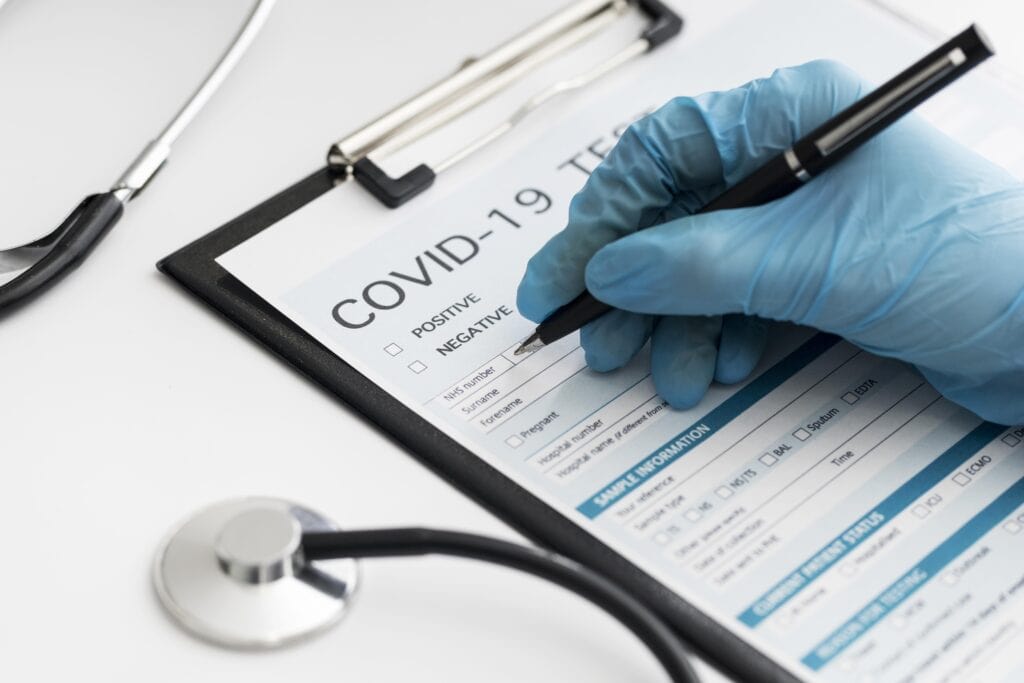 Airline passengers aged two and older must show either proof of a negative COVID-19 test or proof of recovery to enter the United States from any foreign country, effective January 26, 2021. Airlines will deny entry to individuals who fail to provide this proof when boarding their flight to the United States. Those who do not comply with the order may be subject to criminal penalties.
The Centers of Disease Control and Prevention (CDC) has implemented this measure to slow the spread of the coronavirus in the United States. The policy is set to expire either (1) at the end of COVID-19's designation as a public health emergency, (2) once the order is revised or rescinded by the CDC, or (3) on December 31, 2021, whichever comes first.
COVID-19 Documentation Requirements for Travelers
All passengers aged two and older must provide their airline with written documentation of either:
Negative coronavirus test results within the previous three days before their flight departs for the United States, or
COVID-19 recovery.
Proof of COVID-19 recovery includes documentation of a positive test result within the previous 90 days and a letter from a licensed health care provider or public health official that the individual has been cleared for travel. Airlines will also accept an attestation, on their own template, that the passenger has tested negative for coronavirus, or has been cleared for travel. Travelers must retain testing and recovery documentation for airline or government review.
Airlines must deny boarding to any passenger that does not provide documentation of a negative test or recovery, or who chooses not to take a test. There are exemptions for certain airline crewmembers and federal law enforcement personnel.
For passengers on connecting flights, each connection must be less than 24 hours and booked as one passenger record.
The CDC recommends that travelers also get tested within three to five days after arriving in the US and self-quarantine for seven days. Travelers should also check local and state requirements for self-quarantine as these can vary.
Impact on Public Health Bans for Nationals of Certain Countries
The COVID-19 public health travel ban remains in effect for certain foreign nationals who have been present in at-risk countries in the previous 14 days before traveling to the United States. Regional bans are currently effective for travelers who have been in Brazil, China, Iran, Ireland, the Schengen Area, and the United Kingdom.
These individuals must spend more than 14 days in a non-banned country prior to entering the United States or obtain a national interest exemption. After they have met these requirements, they must meet the above CDC testing requirements for traveling to the United States.
Conclusion
For help with any case-specific questions, please contact your trusted Chugh, LLP attorney.

Categories
Corporate Law
Tax
Immigration
Litigation
Family Law
Class Action
Corporate Formation And Formalities
Mergers And Acquisition
Joint Ventures
Employment Law
Real Estate
Intellectual Property
Doing Business In India
Entertainment
Estate Planning
Premarital, Marital And Cohabitation Agreements
Divorce And Legal Separation
Spousal Support / Alimony
Child Custody, Visitation And Parenting Time
Child Support
Government Contract
Corporate Immigration
Employment Based Permanent Residence (green Card)
H-1b Visas For Temporary Workers
Intracompany Transferee Visa (l-1a/l1b)
Tn Visas
Labor Certification And National Interest Waiver
I-9 Compliance
O-1 Visa (individuals Of Extraordinary Ability)
H-2 Visas
B-1 Visa
Family-based Immigration
Permanent Residence
K Visas
International Adoption
Us Citizenship & Naturalization
Investors
Eb-5 Green Card
Treaty Trader Visa E-1
Treaty Investor Visa E-2
Students And Work Authorization
F-1 Student Visa
M-visas
Removal Defense
Victims Of Crime
Vawa
U Visas
T Visas
Other Immigration Categories
International
Landlord & Tenant
Personal Injury
Tax Law
Overseas Education Consultancy
Universal