Critical Information about Upcoming USCIS Fee Changes
September 08, 2020
|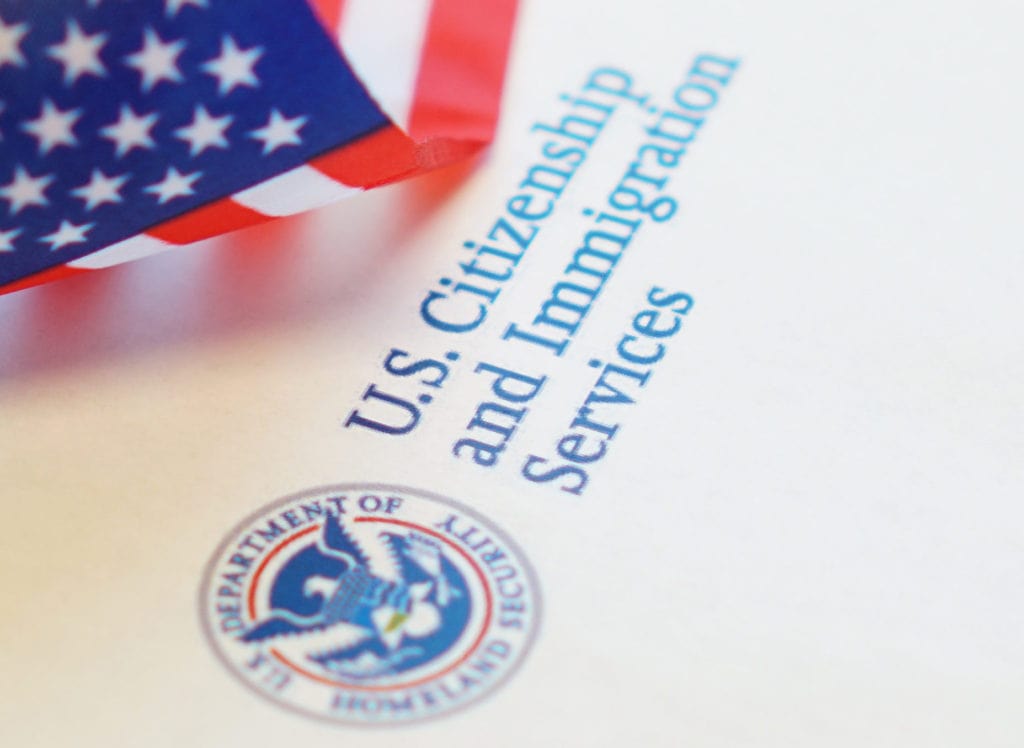 By: Gladys Gervacio
United States Citizenship and Immigration Services is set to implement new fee rates for immigration filings postmarked on or after October 2, 2020. Fees for many employment-based applications and petitions will increase. Applications and petitions that are postmarked on October 1, 2020 or earlier will be charged based on current fees. USCIS will reject and return filings submitted with the wrong fee amount and form edition.
This new regulation will also increase the premium processing timeline to 15 business days (approximately three weeks), up from 15 calendar days previously. USCIS will issue new nonimmigrant petition forms to accompany the fee increase, including H-1B, L-1, and others.
USCIS to Release New Forms
USCIS will issue new forms to coincide with the fee change, including Form I-129, the nonimmigrant worker petition. All petitioners must use the new forms for filings postmarked on or after October 2, 2020, while filings before that date must use current forms. USCIS has not yet announced when the new forms will be available.
How will Premium Processing Change?
The new premium processing timeframe of 15 business days will apply to all requests postmarked October 2, 2020 or later. Business days do not include federal holidays, or federal government closures for things like national emergencies or inclement weather. Processing times may also be affected by local or regional federal office closures.
Impact on Adjustment of Status to Permanent Residence Applications
Applicants for adjustment of status will pay a filing fee of $1,130, and additional separate fees of $550 for employment authorization and $590 for advance parole. These new fees apply to everyone who adjusts status, including those under age 14 who currently pay a reduced fee.
Adjustment of status applications postmarked before October 2, 2020 will be subject to current fees of $1,140 or $750 for those under age 14.
Additional Fee for Certain Extension of Stay Petitions
Mid-sized and larger employers that meet the 50-50 rule (at least 50 employees and 50% or more of their workforce is on H-1B, L-1A, or L-1B nonimmigrant status) will also be subject to an additional Public Law Fee for extension of stay petitions.
Fees for Fiscal Year 2021 H-1B Cap Cases
Employers whose employees were selected in the second round FY 2021 H-1B cap lottery in mid-August can pay current fees as long as their cases are postmarked before October 2, 2020. H-1B cap cases that are postmarked on October 2 or later will have to pay the higher filing fees and use the new Form I-129. While the deadline for these second round H-1B petitions is November 16, 2020, employers may want to submit their petitions before October 2 to save on filing fees and avoid using new forms.
Legal Challenges to the New Filing Fees
A lawsuit is pending against the fee increases in California federal district court, Immigrant Legal Resource Center et al., v. DHS, et al. The plaintiff is seeking a preliminary injunction during the lawsuit, which would temporarily block USCIS from implementing the new fee structure. If the injunction is issued, USCIS may be required to use the current fee structure and petition forms. However, it is likely that USCIS would appeal an injunction.
How Employers Can Prepare for the Fee Increase
Employers should factor the new fee schedule into their budgetary considerations. They should also consider the hiring impact of the new premium processing timeline.
Contact your trusted Chugh, LLP immigration attorney to get your case submitted before October 2, 2020. Our team will closely monitor developments related to USCIS fee increases, and we will release updates as they become available.

Categories
Corporate Law
Tax
Immigration
Litigation
Family Law
Class Action
Corporate Formation And Formalities
Mergers And Acquisition
Joint Ventures
Employment Law
Real Estate
Intellectual Property
Doing Business In India
Entertainment
Estate Planning
Premarital, Marital And Cohabitation Agreements
Divorce And Legal Separation
Spousal Support / Alimony
Child Custody, Visitation And Parenting Time
Child Support
Government Contract
Corporate Immigration
Employment Based Permanent Residence (green Card)
H-1b Visas For Temporary Workers
Intracompany Transferee Visa (l-1a/l1b)
Tn Visas
Labor Certification And National Interest Waiver
I-9 Compliance
O-1 Visa (individuals Of Extraordinary Ability)
H-2 Visas
B-1 Visa
Family-based Immigration
Permanent Residence
K Visas
International Adoption
Us Citizenship & Naturalization
Investors
Eb-5 Green Card
Treaty Trader Visa E-1
Treaty Investor Visa E-2
Students And Work Authorization
F-1 Student Visa
M-visas
Removal Defense
Victims Of Crime
Vawa
U Visas
T Visas
Other Immigration Categories
International
Landlord & Tenant
Personal Injury
Tax Law
Overseas Education Consultancy
Universal