Departments of Homeland Security, Labor, and State Release New Spring Regulatory Agendas: Goals Include Modernizing the H-1B Program
June 23, 2022
|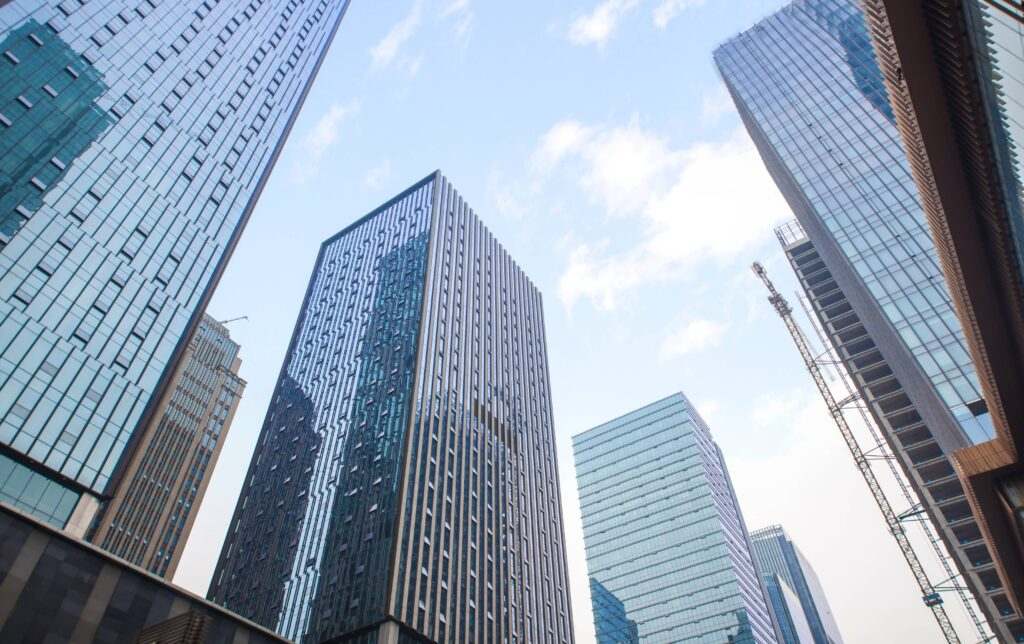 By: Gurshaan Chattha
The United States Departments of Homeland Security, Labor, and State have released new regulatory agendas for spring 2023. The agendas outline short-term and long-term priorities and timelines for each agency.
Modernizing the h-1b program
The Department of Homeland Security (DHS) will remain focused on pursuing a proposed rule amending some parts of the H-1B visa category. The rule aims to redefine the H-1B employer-employee relationship, set up more regulation for the Fraud Detection and National Security (FDNS) site visit program, and simplify cap-gap benefits for F-1 students with pending change of status applications.
Further, DHS is also expected to clarify when a material change to H-1B employment occurs, resulting in the need for an amended H-1B petition. The agency will also streamline notification requirements to USCIS when an employee changes worksites.
This proposed regulation was initially supposed to be published in December 2021; however, it is now expected in May 2023.
adjustment of status procedural updates
DHS has also announced plans to improve processing for I-485 Adjustment of Status applications. The goal is to reduce processing times and retrogression in cut-off dates, foster efficient use of available visas, and increase concurrent filing for the employment-based fourth preference category, including religious worker immigrant visas.
The regulation is scheduled for publication in May 2023.
increasing the prevailing wage
The Department of Labor (DOL) will continue to proceed with raising the prevailing wage rates for H-1B, H-1B1, E-3, and PERM employment-based green card programs.
The DOL planned to release a different final rule regarding prevailing wage on November 14, 2022. However, the Trump-era regulation was vacated by a federal court with DOL support. The agency is releasing new prevailing wage regulations with input from the public.
The proposal is slated for publication in October 2022.
form i-9 inspections
United States Immigration and Customs Enforcement (ICE) will focus on creating more alternatives for in-person identity and employment authorization inspections via its employment eligibility verification process. While ICE has not yet provided the specifics of the new processes, it is expected the agency will include the remote document verification alternatives previously used during the COVID-19 pandemic.
The new ICE regulation is scheduled for publication in July 2022.
eliminating the b-1 visa
The State Department is reexamining a Trump-era proposed rule abolishing the B-1 visa in favor of focusing on the H-1B and H-3 visa categories.
The final rule is expected to be published in July 2022.
uscis and state department filing fees
USCIS continues to increase filing fees for petitions and applications. The new fee schedule will replace the previous, Trump-era regulations. The State Department is also expected to release an updated fee schedule for non-immigrant visa applications and waivers for J-1 home residency requirements.
USCIS is expected to publish its updated fee schedule in September 2022, and the Department of State final rule is expected in December 2022.
Border security fees
DHS will expand the $4,000 – $4,500 border security fee for H-1B and L-1 extensions filed by an employer with at least 50 US employees if more than 50% are H-1B or L-1 employees. This will update the current rule requiring initial and change of employer petitions to pay these fees, including blanket L applications filed at a US consulate.
Initially slated for a May 2022 release date, the final rule will now be published In October 2022.
long term regulatory plans
The immigration agencies have also outlined their long-term regulatory plans. Notably, USCIS has proposed amending L-1 regulations, redefining specialized knowledge, clarifying the employer/employee relationship, and enforcing new wage requirements for the L-1 category.
The rule is expected in June 2023.
Additionally, USCIS aims to create a "Known Employer Program," allowing qualifying employers to get pre-adjudication, simplifying the process, and modernizing and reforming H-2A and H-2B programs. USCIS has not released a target date to publish this rule.
h-1b wage allocation rule
The Department of Homeland Security regulatory agenda does not currently have a proposed rule for regulating H-1B distribution based on the DOL wage rate. A Trump-era version of the rule was rejected in federal court; however, the Biden Administration has previously endorsed a wage-based cap allocation. The issue is not currently on the regulatory agenda for the short or long term.
conclusion
The regulations proposed in the regulatory agendas will primarily be published as proposals, with a 30–60-day period allotted for public feedback. The rules will not go into effect until after careful consideration to the feedback and a final review by the office of Management and Budget. The process will likely take many months, however some rules may expediated under special circumstances. The Chugh, LLP immigration team will continue to monitor the situation and provide updates as they develop.

Categories
Corporate Law
Tax
Immigration
Litigation
Family Law
Class Action
Corporate Formation And Formalities
Mergers And Acquisition
Joint Ventures
Employment Law
Real Estate
Intellectual Property
Doing Business In India
Entertainment
Estate Planning
Premarital, Marital And Cohabitation Agreements
Divorce And Legal Separation
Spousal Support / Alimony
Child Custody, Visitation And Parenting Time
Child Support
Government Contract
Corporate Immigration
Employment Based Permanent Residence (green Card)
H-1b Visas For Temporary Workers
Intracompany Transferee Visa (l-1a/l1b)
Tn Visas
Labor Certification And National Interest Waiver
I-9 Compliance
O-1 Visa (individuals Of Extraordinary Ability)
H-2 Visas
B-1 Visa
Family-based Immigration
Permanent Residence
K Visas
International Adoption
Us Citizenship & Naturalization
Investors
Eb-5 Green Card
Treaty Trader Visa E-1
Treaty Investor Visa E-2
Students And Work Authorization
F-1 Student Visa
M-visas
Removal Defense
Victims Of Crime
Vawa
U Visas
T Visas
Other Immigration Categories
International
Landlord & Tenant
Personal Injury
Tax Law
Overseas Education Consultancy
Universal