EB-3 is Current in July 2022 for Nurses and Other Healthcare Professionals from the Philippines
June 01, 2022
|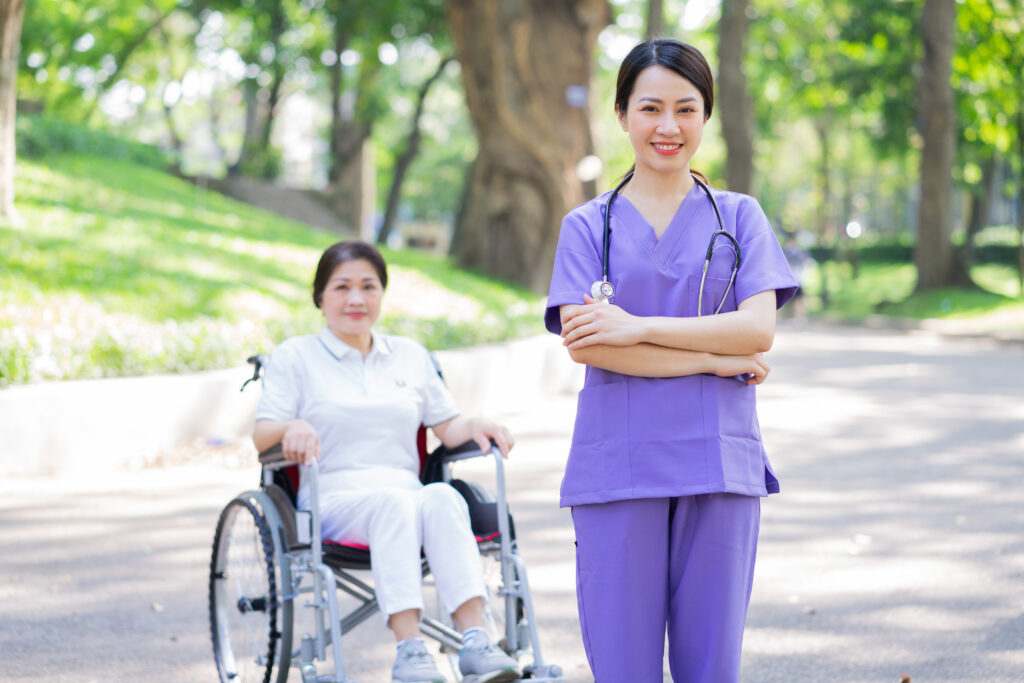 By: Gladys Gervacio
In October 2020 the EB-3 visa category for certain Filipino professions became current. This was a welcome change, as the visa category faced numerous backlogs in prior years. As recently as September 2015, the wait for Filipino nurses was over ten years. More Filipino healthcare workers are now eligible to work in the United States.
who benefits?
Most notably, Filipino nurses will benefit from this visa availability. However, other Filipino professionals, such as physical therapists, occupational therapists, clinical laboratory technologists, accountants, information technology professionals, engineers, architects, licensed vocational nurses, and more will also benefit from the reduced backlog.
Additionally, hospitals and companies can hire employees from the Philippines without the long wait typically associated with the visa.
qualifying for an employment-based (EB) Green Card
Generally, to sponsor an employee on a green card, an employer must first file a permanent labor certification (PERM) application with the Department of Labor (DOL). If no United States employees are available for the position, the DOL will allow the position to be opened to foreign workers.
If the PERM is approved by DOL, the employer may file Form I-140, Immigrant Petition for Alien Worker with United States Citizenship and Immigration Services (USCIS). To qualify for an EB-3 visa, an individual must have all the required credentials and expertise required for the position. When filing Form I-140, any supplemental evidence should be included. USCIS will use Form I-140 to decide if an applicant is eligible for the visa.
If a prospective employee meets the position-specific requirements, they must then complete the process at a United States Consulate or Embassy. If they are already in the United States, the process can be completed by applying for a change of status. Employer petitions and adjustments of status can be filed concurrent.
employer sponsorships
Registered nurses and physical therapists do not require PERM approval. However, all other EB-3 hopefuls must receive an approved PERM application for an employer to file an EB-3 visa petition, Form I-140, on their behalf.
qualifying for schedule a designation
Registered Nurses or Physical Therapists with a job offer from a US hospital, medical center, or employer.
An individual who falls under the Schedule A shortage occupations list as defined by the Department of Labor.
Additionally, those who have an exceptional ability in the sciences or the arts, including college and university teachers, may qualify for Schedule A.
list of required documentation
DOL prevailing wage determination and PERM labor certification forms.
Notice of Filing which is a posted job opening notice, including job description, work hours, pay rate, and any other required information.
Evidence the employer has the financial ability to pay a prospective employee.
Employer letter offering at least the prevailing wage.
Commission on Graduates of Foreign Nursing Schools (CGFNS) certificate, or unrestricted nursing license from the state where the applicant will be working, or evidence that the beneficiary has passed the National Council Licensure Examination for Registered Nurses (NCLEX-RN) as of the date of filing.
Applicable diploma or degree.
Nursing registration or licensure in the country the degree was received.
visascreen certificate
The VisaScreen certificate is the credentialling certificate for healthcare workers that must be presented to USCIS before the adjustment of status and to a United States Consulate before a permanent residency visa is issued. It is not required for filing Form I-140.
conclusion
To qualify for an EB-3 visa, an individual must have the required credentials and submit all forms. For questions regarding the application process, ensuring you have all the required credentials, or for help filing a visa application please contact your Chugh, LLP immigration professional.

Categories
Corporate Law
Tax
Immigration
Litigation
Family Law
Class Action
Corporate Formation And Formalities
Mergers And Acquisition
Joint Ventures
Employment Law
Real Estate
Intellectual Property
Doing Business In India
Entertainment
Estate Planning
Premarital, Marital And Cohabitation Agreements
Divorce And Legal Separation
Spousal Support / Alimony
Child Custody, Visitation And Parenting Time
Child Support
Government Contract
Corporate Immigration
Employment Based Permanent Residence (green Card)
H-1b Visas For Temporary Workers
Intracompany Transferee Visa (l-1a/l1b)
Tn Visas
Labor Certification And National Interest Waiver
I-9 Compliance
O-1 Visa (individuals Of Extraordinary Ability)
H-2 Visas
B-1 Visa
Family-based Immigration
Permanent Residence
K Visas
International Adoption
Us Citizenship & Naturalization
Investors
Eb-5 Green Card
Treaty Trader Visa E-1
Treaty Investor Visa E-2
Students And Work Authorization
F-1 Student Visa
M-visas
Removal Defense
Victims Of Crime
Vawa
U Visas
T Visas
Other Immigration Categories
International
Landlord & Tenant
Personal Injury
Tax Law
Overseas Education Consultancy
Universal