Federal Immigration Agencies Issue Regulatory Agendas
August 02, 2021
|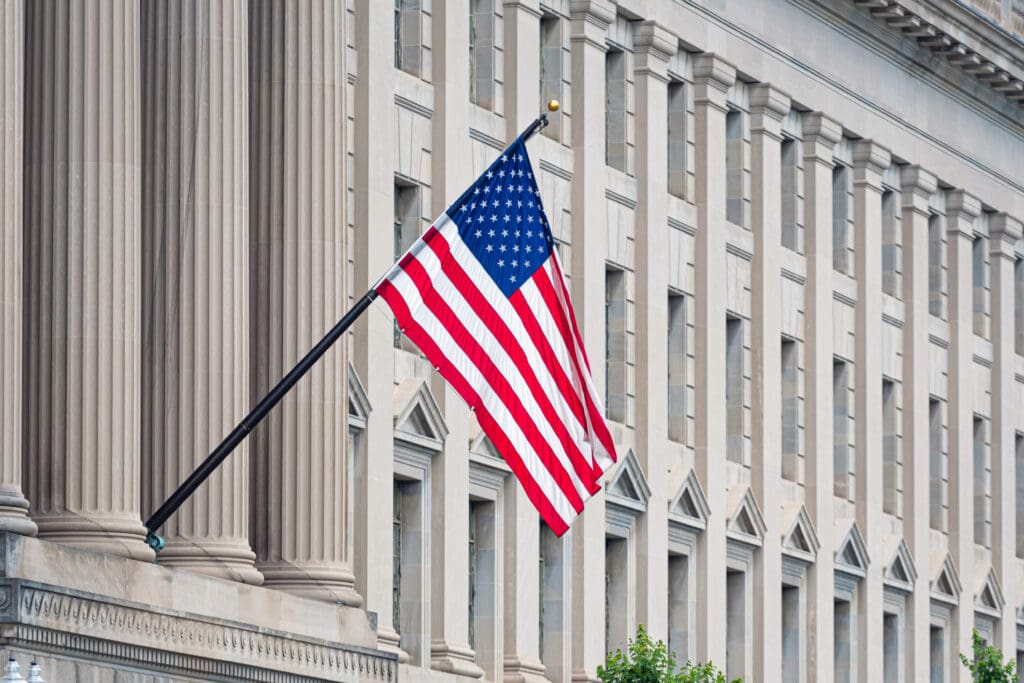 By: Kirti Kalra
The United States Departments of Homeland Security, Labor, and State have released new regulatory agendas which include priorities and rulemaking timelines for each agency. All the agendas have been published in the Federal Register, except the State Department's, which may soon be published in the Federal Register but is currently available on the Federal Office of Management and Budget's website.
Possible Changes for Employment-Based Immigration
H-1B program: The Department of Homeland Security (DHS) agenda includes proposed rules to redefine the employer-employee relationship, regulate the longstanding Fraud Detection and National Security (FDNS) site visitation program, and explain the cap-gap benefits for F-1 students awaiting a change in status to H-1B. Other proposed rule changes include clarification for submitting amendments and for the United States Citizenship and Immigration Services (USCIS) required notification system. The proposal is scheduled for publication in December 2021.
USCIS premium processing: The DHS aims to expand the premium processing system. If the proposed changes are approved, USCIS premium processing would include additional employment-based immigration applications, such as Form I-140 petitions for EB-1 multinational managers and executives, EB-2 National Interest Waivers of labor certification requirements, applications to change or extend H-4 dependent status, and other nonimmigrant categories on Form I-539. The USCIS premium processing regulation is scheduled for publication in September 2021.
Prevailing wage increases: The Department of Labor intends to raise the prevailing wage rates of the E-3, H-1B1, PERM, and H-1B immigration programs. The prevailing wage increases are scheduled for publication in November 2021.
Deferred Action for Childhood Arrivals: The administration aims to write new regulations to reinstate Deferred Action for Childhood Arrivals (DACA) after a recent court injunction against the program. The rule is expected to be written and submitted by August 2021. Additionally, pending bills in Congress may further a legislative solution to DACA.
B-1 and B-2 visitor visas: Initially published by the Trump Administration, the State Department under Biden would continue to support eliminating the B visa classification in lieu of H-1B and H-3 visas.
Immigrant visa applicants: Due to significant consular backlogs and reduced consular operations, the State Department proposes allowing consular officers to waive certain in-person interview requirements. The new rule would be temporary and would apply only to repeat immigrant visa applicants who received an approval on or after September 2019. The rule is scheduled for publication in September 2021, remaining in effect until 180 days after the COVID-19 pandemic is no longer a national emergency.
The State Department will open an official request to the public to help identify barriers to immigration, consistent with a February 2021 executive order issued by President Biden. This request is scheduled for publication in June.
Conclusion
The Biden administration will receive and analyze the public's response and perform review before passing any new policies. The process will likely take months. We will provide updates as they occur. Contact your Chugh, LLP immigration specialist for case-specific questions.

Categories
Corporate Law
Tax
Immigration
Litigation
Family Law
Class Action
Corporate Formation And Formalities
Mergers And Acquisition
Joint Ventures
Employment Law
Real Estate
Intellectual Property
Doing Business In India
Entertainment
Estate Planning
Premarital, Marital And Cohabitation Agreements
Divorce And Legal Separation
Spousal Support / Alimony
Child Custody, Visitation And Parenting Time
Child Support
Government Contract
Corporate Immigration
Employment Based Permanent Residence (green Card)
H-1b Visas For Temporary Workers
Intracompany Transferee Visa (l-1a/l1b)
Tn Visas
Labor Certification And National Interest Waiver
I-9 Compliance
O-1 Visa (individuals Of Extraordinary Ability)
H-2 Visas
B-1 Visa
Family-based Immigration
Permanent Residence
K Visas
International Adoption
Us Citizenship & Naturalization
Investors
Eb-5 Green Card
Treaty Trader Visa E-1
Treaty Investor Visa E-2
Students And Work Authorization
F-1 Student Visa
M-visas
Removal Defense
Victims Of Crime
Vawa
U Visas
T Visas
Other Immigration Categories
International
Landlord & Tenant
Personal Injury
Tax Law
Overseas Education Consultancy
Universal