Host a Holiday Party without Liability
December 10, 2019
|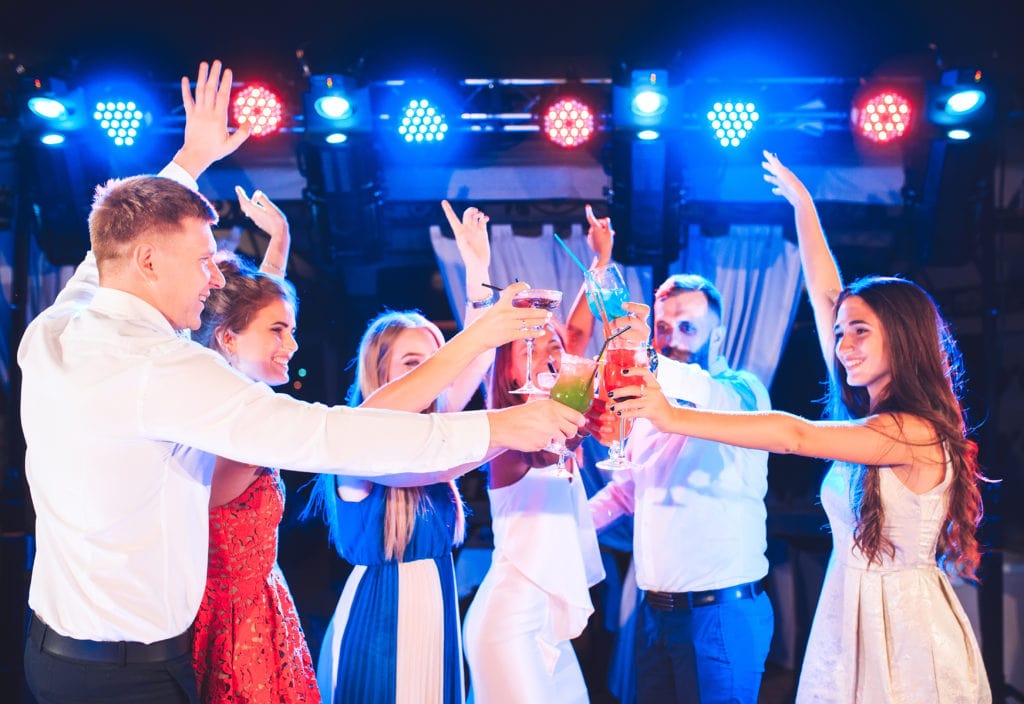 By: Shagun Parekh
The festive vibe is just starting to set the perfect atmosphere for a celebration with your office employees but when it is coupled with consumption of alcohol, it may become a potential venue for inappropriate behavior and injuries.
Here is a checklist you can use for hosting your holiday party without liability:
Safety Precautions
When you invite your employees and potentially a guest to accompany them, you must ensure that the venue is safe, hygienic and any equipment is non-hazardous:
Renting equipment: If you intend on renting any kind of entertainment equipment or machinery, ensure that it is properly assembled, maintained and operated by trained personnel or professionals.
First aid: Irrespective of the venue of the event, have a first aid kit handy.
Limiting venue area: If your venue poses potential hazards, for example it is at a high rooftop, or it has areas which are not safe be sure to inform all your guests that they are not permitted to go into those areas and marking them distinctly.
Consumption of Food and Alcohol
Employee food and alcohol consumption is a common source of employer liability at holiday parties, but to limit this risk, consider:
Having a third party serve alcohol: If you hire a third-party bartender who holds a liquor serving license or holds the party off site at a bar, restaurant or similar establishment, the third-party may absorb any liability from alcohol related accidents.
Ensure that there is no underage drinking: If there will be individuals under the permitted age of drinking, ensure that those attendees will not be served alcohol. You can have different colored wrist bands for underage attendees as an easier way of verifying the age.
Take steps to limit amount of alcohol consumption: Setting up the atmosphere of the party in a manner that limits the amount of alcohol consumption. Consider scheduling the party for earlier in the day and providing food and non-alcoholic beverages. You can also stop serving alcohol after a cut off point during the party and continue serving food and other non-alcoholic beverages.
Provide transportation: Consider providing reimbursing employees for taxis or providing alternate transportation to keep employees from driving under the influence of alcohol. You should also consider notifying and reminding employees that they should not be driving under the influence of alcohol.
Prevent Wage and Hour Claims by Non-Exempt Employees
Unless certain safeguards are in place, an employer may owe wages to non-exempt employees for time spent at the holiday party. Consider the following measures to minimize the threat of wage and hour claims.
Hold the event off-site and outside of regular working hours:If employees must travel to an off-site location after the workday ends, the event will appear and feel separate from work employees perform at the office and is less likely to be deemed working time.
Make the event voluntary:If the employer does not require or take attendance at the event, the time is less likely to be compensable.
Limit business related activities:Distributing business-related awards or bonuses may suggest that the holiday party is "work time" and thus compensable. Similarly, the employer should avoid business-related speeches or events during the party.
Preventing Sexual Harassment
One of the most significant risks of a holiday party is that an employee may make inappropriate advances upon his or her coworkers. Taking the below steps will help to ensure that any such incident does not subject the employer to liability.
Human Resources Policies: While gearing up for hosting this event, you may want to amend or modify your human resources policies to ensure that they include specific employer-employee liability clarifications with regards to such events. You may also want to include a code of conduct and provide guidance on how to behave at professional social functions. Consider notifying your employees that the party is intended to be a professional event.
Avoid activities that may encourage harassment: In planning an employer sponsored holiday party, employers should avoid planning activities or including customs that have the potential to create romantic or sexually charged situations.
Consider inviting your employees with a +1: If significant others or family members attend the holiday party, employees will be less likely to indulge in inappropriate behavior.
Stay Updated:
For more information and/or to subscribe to our newsletter, please email us at info@chugh.com or schedule a consultation with our team. We also encourage you to share our alerts with your contacts who might benefit.

Categories
Corporate Law
Tax
Immigration
Litigation
Family Law
Class Action
Corporate Formation And Formalities
Mergers And Acquisition
Joint Ventures
Employment Law
Real Estate
Intellectual Property
Doing Business In India
Entertainment
Estate Planning
Premarital, Marital And Cohabitation Agreements
Divorce And Legal Separation
Spousal Support / Alimony
Child Custody, Visitation And Parenting Time
Child Support
Government Contract
Corporate Immigration
Employment Based Permanent Residence (green Card)
H-1b Visas For Temporary Workers
Intracompany Transferee Visa (l-1a/l1b)
Tn Visas
Labor Certification And National Interest Waiver
I-9 Compliance
O-1 Visa (individuals Of Extraordinary Ability)
H-2 Visas
B-1 Visa
Family-based Immigration
Permanent Residence
K Visas
International Adoption
Us Citizenship & Naturalization
Investors
Eb-5 Green Card
Treaty Trader Visa E-1
Treaty Investor Visa E-2
Students And Work Authorization
F-1 Student Visa
M-visas
Removal Defense
Victims Of Crime
Vawa
U Visas
T Visas
Other Immigration Categories
International
Landlord & Tenant
Personal Injury
Tax Law
Overseas Education Consultancy
Universal