How to Qualify for O-1A Visas
May 23, 2022
|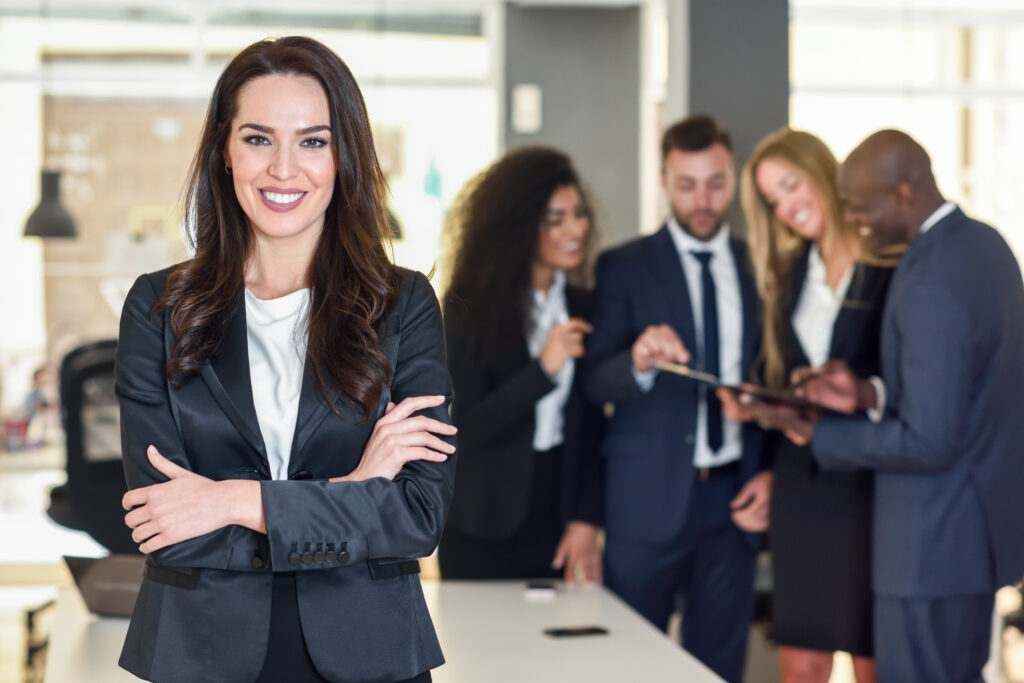 By: Gladys Gervacio and Sonia Sidhu
The O-1 nonimmigrant visa is designed for foreign nationals with extraordinary abilities in a variety of fields including sciences, education, and business. Individuals must apply for the correct O-1 visa subcategory based on their qualifications.
qualifying for an o-1a visa
To qualify for an O-1A visa, an individual must be able to demonstrate extraordinary ability or achievement in science, education, athletics, or business. Those who excel in the arts should apply for an O-1B visa.
A potential O-1A employee must be able to prove they are a part of a small and prominent portion of people in their field, and they are entering the United States to work in that field.
what can be submitted as evidence?
The criteria for O-1A visas are very specific. Ideally an individual looking to obtain an O-1A visa should have received an internationally recognized prize, like a Nobel or Pulitzer Prize. If an individual doesn't have an internationally recognized prize, they may submit three or more of the following:
A nationally or internationally recognized lesser award.
Membership in an exclusive organization requiring extraordinary ability as a prerequisite for admittance.
Professional publications in the relevant field.
Authentic and considerable contributions to the field.
Scholarly articles in the relevant field.
Commercial success or a large salary in the relevant field.
Judging the work of peers in the relevant field.
Holding or having held positions critical in reputable organizations in the relevant field.
United States and Immigration Services (USCIS) may accept other forms of supplementary evidence. However, it is not recommended to submit unapproved evidence without guidance from an attorney.
Filing an o-1a visa
To file an O-1A visa, an employer must properly file Form I-129, Petition for a Nonimmigrant Worker along with any necessary evidence to show the employee's extraordinary ability. The form will typically take six months to process and will vary by the workload of the service center.
If the six-month waiting time to process a Form I-129 is too long, employers can pay for premium processing. This will reduce the processing time to fifteen days.
Most O-1A employees will apply for the visa from abroad. In these cases, they must go through consular processing and an in-person interview with a consular officer. The availability of in-person interview times will depend entirely on the operating schedule of the local consulate or embassy.
o-1A visa validity period
O-1A visas are issued for a period of up to three years. O-1A employees can then extend their status in the US in one-year increments indefinitely. To file for an extension, an employer would need to re-submit Form I-129 including evidence of the employee's extraordinary ability along with a letter proving to USCIS why they need the additional year.
o-1a form fees
The following O-1A fees are paid for by the employer:
I-129 basic filing- $460
DS-160 for Consular Processing- $190
The following fee can be paid by the employer or employee:
Premium Processing (Optional): $2,500
Additionally, employers should expect attorney's fees, and in some cases, fees associated with collecting the proof of ability documentation.
Getting a green card
O-1A visas are considered dual intent visas. This means that O-1A visa holders can apply for legal permanent residence. O-1A petitioners may apply for an immigrant petition in the EB-1A or EB-1B visa categories, as the requirements typically align with the O-1A visa.
To apply for an employment-based green card, employers must file Form I-140. However, if filing under EB-1A category, the applicant may self-petition. Form I-140 takes approximately eight months to process under regular processing, although a premium processing option is available. If a visa number is available, the applicant can apply for the immigrant visa at the consulate, or file Form I-485, Application to Register Permanent Residence or Adjust Status if they are in the US. This will take approximately ten months and cannot be expediated with premium processing.
conclusion
The trusted immigration team at Chugh, LLP is ready to assist in filing O-1A visas or answer any questions you may have regarding the requirements or application process. Please contact your Chugh, LLP immigration professional for further assistance.

Categories
Corporate Law
Tax
Immigration
Litigation
Family Law
Class Action
Corporate Formation And Formalities
Mergers And Acquisition
Joint Ventures
Employment Law
Real Estate
Intellectual Property
Doing Business In India
Entertainment
Estate Planning
Premarital, Marital And Cohabitation Agreements
Divorce And Legal Separation
Spousal Support / Alimony
Child Custody, Visitation And Parenting Time
Child Support
Government Contract
Corporate Immigration
Employment Based Permanent Residence (green Card)
H-1b Visas For Temporary Workers
Intracompany Transferee Visa (l-1a/l1b)
Tn Visas
Labor Certification And National Interest Waiver
I-9 Compliance
O-1 Visa (individuals Of Extraordinary Ability)
H-2 Visas
B-1 Visa
Family-based Immigration
Permanent Residence
K Visas
International Adoption
Us Citizenship & Naturalization
Investors
Eb-5 Green Card
Treaty Trader Visa E-1
Treaty Investor Visa E-2
Students And Work Authorization
F-1 Student Visa
M-visas
Removal Defense
Victims Of Crime
Vawa
U Visas
T Visas
Other Immigration Categories
International
Landlord & Tenant
Personal Injury
Tax Law
Overseas Education Consultancy
Universal