Impacting People's Lives Positively: Immigration Specialist Justin Kennedy
March 14, 2023
|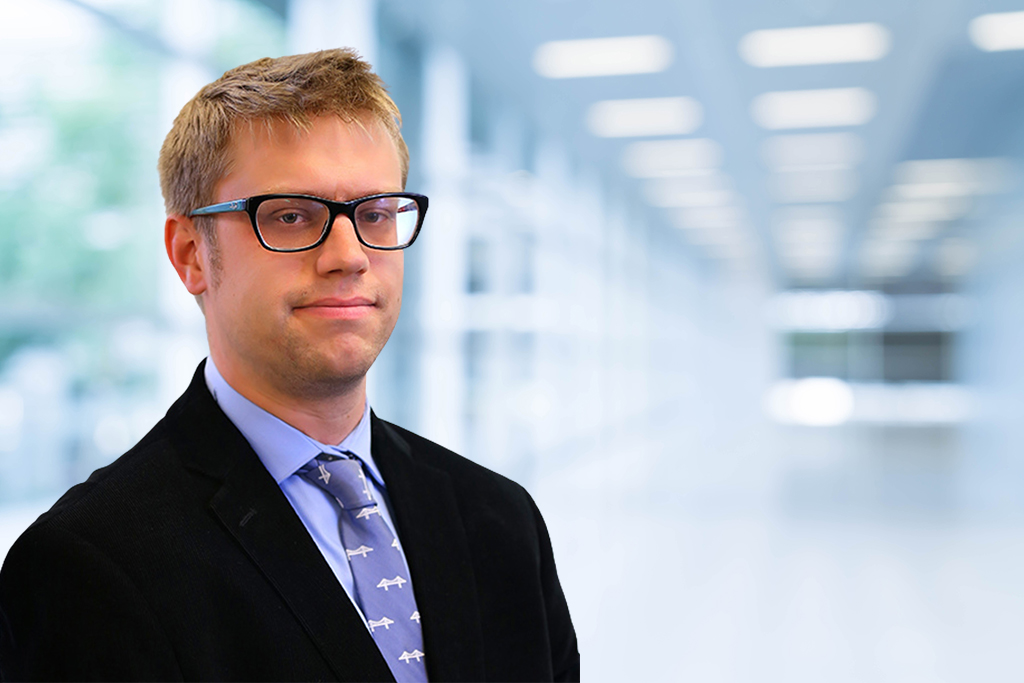 Justin Kennedy is a Senior Business Immigration Advisor based in our Santa Clara, California office.
As an Immigration Specialist working in the field for over 7 years, Mr. Justin Kennedy enjoys being able to overcome challenges and getting the best results for his clients, especially when the odds are stacked against them-for example, if they are applying for a visa that has a higher level of scrutiny, or if they are up against a particularly daunting RFE, etc. While working on such difficult cases, Justin is more than willing to put in the long hours and thoughtful analysis needed. Getting approval after having done so always gives him a major sense of accomplishment, and being able to build on his past successes has enabled him to take on even greater challenges and grow within his career.
Justin is not an immigrant himself, but his mother is, and he also grew up in the San Francisco Bay Area, which is full of immigrants from many different parts of the world. As such, he had some exposure and understanding of what the immigration journey was like from listening to people's experiences, but he was still eager to learn more about the various aspects of immigration law when he first had an opportunity to start in the field. After some time working on more complex cases, Justin discovered that writing was a huge component of employment-based immigration (such as drafting responses to RFEs, working on company support letters, relaying information to clients in emails, etc.), and as writing has always been one of his best attributes, he found that he could strongly and positively contribute to his clients' cases. In his view, doing so has given him the chance to help very talented people from all over the world get/maintain their US-based employment and better their own lives and communities.
According to Justin, "It's said that America is the land of immigrants, and if you look back on our nation's history, so much what makes this country unique revolves around how various cultures have been brought over in the past (German, Irish, Italian, French, Chinese, Japanese, Vietnamese, Filipino, Puerto Rican, Mexican, Indian, Turkish, Armenian, etc.) and they have all come together to form something new. This multitude of differences has made America an amazing place to live, and I'm proud to be able to keep immigration traditions going so that our country can continue to prosper and grow."
When asked what his favorite part of his job was, Justin says, "When someone's day is made. And oftentimes, it's not just their day, it's so much more like when an initial visa is approved thus giving them the opportunity to come to the United States. Or, when after a long wait, they and their families finally get their Green Cards or become citizens. Often, I have the privilege to be an integral part of changing moments in people's lives. It's a great feeling to share in their joy when they receive the good news!"
Justin works closely with Navdeep's team at our firm's Santa Clara Office and handles a wide range of immigration cases including H-1B, L-1A, L-1B, O-1, TN, Perm, I-140, AOS, EB-1, EB-2, and more for different clients spanning multiple industries. He is happy to have been given the opportunity to begin his career with our firm and he is looking forward to many more positive years to come.
Contact Justin Kennedy
Justin.Kennedy@chugh.com
(408) 343-7618
1600 Duane Avenue, Santa Clara, CA 95054

Categories
Corporate Law
Tax
Immigration
Litigation
Family Law
Class Action
Corporate Formation And Formalities
Mergers And Acquisition
Joint Ventures
Employment Law
Real Estate
Intellectual Property
Doing Business In India
Entertainment
Estate Planning
Premarital, Marital And Cohabitation Agreements
Divorce And Legal Separation
Spousal Support / Alimony
Child Custody, Visitation And Parenting Time
Child Support
Government Contract
Corporate Immigration
Employment Based Permanent Residence (green Card)
H-1b Visas For Temporary Workers
Intracompany Transferee Visa (l-1a/l1b)
Tn Visas
Labor Certification And National Interest Waiver
I-9 Compliance
O-1 Visa (individuals Of Extraordinary Ability)
H-2 Visas
B-1 Visa
Family-based Immigration
Permanent Residence
K Visas
International Adoption
Us Citizenship & Naturalization
Investors
Eb-5 Green Card
Treaty Trader Visa E-1
Treaty Investor Visa E-2
Students And Work Authorization
F-1 Student Visa
M-visas
Removal Defense
Victims Of Crime
Vawa
U Visas
T Visas
Other Immigration Categories
International
Landlord & Tenant
Personal Injury
Tax Law
Overseas Education Consultancy
Universal