Incomplete Immigration Petitions: Requests for Evidence (RFE) and Notices of Intent to Deny (NOID)
January 18, 2019
|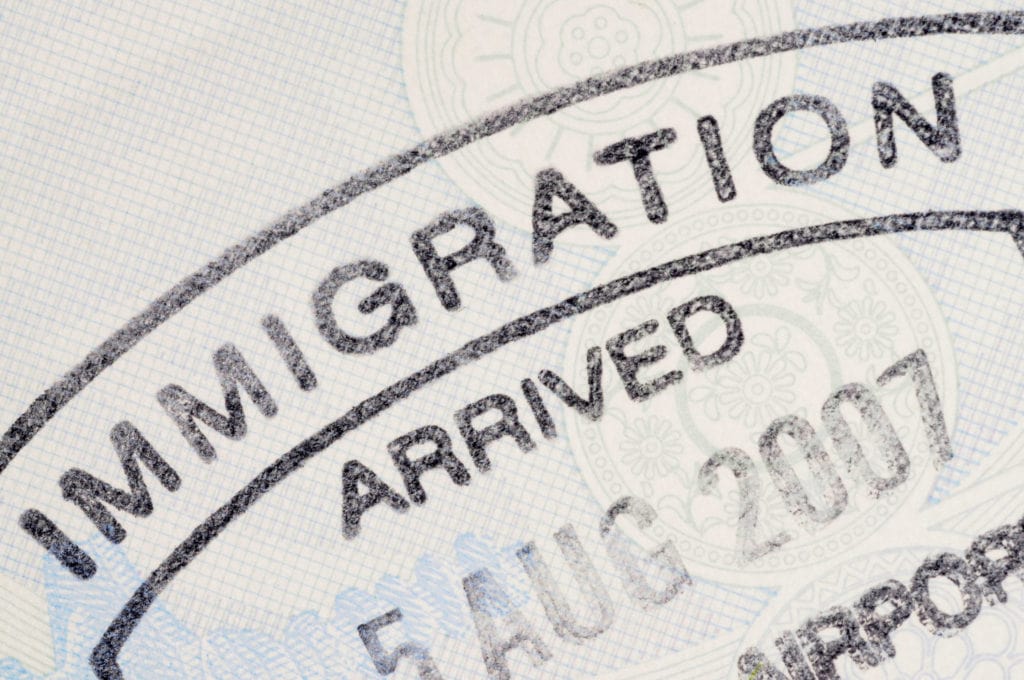 By Phani Bobba
Employers may receive Requests for Evidence (RFE) or Notices of Intent to Deny (NOID) from US Citizenship and Immigration Services (USCIS) when they submit incomplete immigration petitions. Neither notice necessarily means a petition will be denied, however. Although there are key differences between RFEs and NOIDs, employers can overcome either to get a petition approved.
DIFFERENCES BETWEEN RFES AND NOIDS
While both RFEs and NOIDs require a response from employers, they vary in severity.
Requests for Evidence (RFE) are issued by USCIS when critical information is missing from an application. RFEs can be issued due to simple mistakes or missing data. They signify that a decision has not yet been made.
With Notices of Intent to Deny (NOID) however, USCIS intends to reject the application. Generally, NOIDs are issued when there is a problem with the petitioner or applicant's visa eligibility, such as a criminal history or failure to maintain immigration status. Petitioners have a chance to respond to an NOID before a decision is finalized. [1]
| | | |
| --- | --- | --- |
| | Requests For Evidence (RFEs) | Notices Of Intent To Deny (NOID) |
| Why Are They Issued? | RFEs Are Issued When The USCIS Officer Needs Additional Information To Determine If The Petition Can Be Approved Or Not. | NOIDs Are Issued When The Officer Determines That They Have Enough Evidence To Deny The Petition. However, The Denial Could Be Cured By Submitting Additional Evidence. |
| What Documents Are Required? | An RFE Comes With A List Of Evidence That Is Required To Understand The Facts Of The Case And Avoid A Denial. | NOIDs Are Simply A Request To Submit Additional Documents That May Influence The Officer's Intention To Deny The Petition. |
| Deadline, After Which USCIS May Deny The Petition Without A Response | Usually 30 To 90 Days, But Never Longer Than 12 Weeks | 30 Days |
HOW TO RESPOND TO AN RFE
USCIS provides a list of missing critical information along with a Request for Evidence (RFE). Commonly-omitted information includes things like a passport copy, project details, contracts, job duties, pay stubs, or tax returns.
After receiving an RFE, employers have the opportunity to address the issues raised by the reviewing officer. They can provide documents that support their petition and persuade the officer to approve the case.
It is important to include a detailed explanation of each issue identified by the service, all required pieces of evidence, to convince the officer to make a favorable decision.The more detailed the information, the better the chances of approval.
Responding to an RFE is not easy. Responses must address all the issues raised by USCIS, supported by complete documentation, within the timeframe indicated. Petitioners should seek the help of an immigration attorney when responding to an RFE to ensure the best chance of petition approval.
HOW DO NOID RESPONSES DIFFER?
It is important to keep in mind that a Notice of Intent to Deny (NOID) does not mean a case has been denied. An NOID can be successfully rebutted by providing additional documents.
Responding to an NOID is similar to an RFE, although there are no guidelines as to which documents are required.
It is essential for petitioners to explain to the reviewing officer that they have met the requirements for visa eligibility. They should also provide all supporting documents in addition to the ones that were already submitted with the initial application.
An experienced attorney is vital when responding to a NOID. Because USCIS does not provide a list of missing documentation, interpretation and expertise is key. An experienced attorney can help petitioners overcome even the toughest NOID.
AVOIDING EVIDENCE AND ELIGIBILITY ISSUES WITH YOUR PETITION
Receiving a Request for Evidence (RFE) or a Notice of Intent to Deny (NOID) is never pleasant. Either document may increase the overall time and money spent on an immigration application. Here are a few basic tips to prevent an RFE or a NOID:
Provide information that is as detailed as possible in your initial petition.
Include only relevant information in your application.
Provide all supporting documents with the initial filing.
Ensure that any information included in your petition is truthful and accurate. Any improper or false information may lead to an instant denial.
Double-check your application to make sure there are no gaps. The tiniest oversight could make the USCIS think you are falsifying information and trigger an RFE.
Seek assistance to determine whether the selected classification is right for you, or if there is any other visa you should be filing for instead.
Work with an experienced immigration attorney for guidance through the entire process and to file a successful application.
CONCLUSION
Both Requests for Evidence (RFEs) and Notices of Intent to Deny (NOIDs) are serious documents from USCIS that signal more evidence is needed. While NOIDs suggest the application is in a more critical state, both RFEs and NOIDs can be successfully overcome with the right additional evidence. It is crucial for petitioners to seek the help of an experienced attorney to increase their chances of successfully overcoming a threat to their petition.
[1] 8 CFR 103.2(b)(8)

Categories
Corporate Law
Tax
Immigration
Litigation
Family Law
Class Action
Corporate Formation And Formalities
Mergers And Acquisition
Joint Ventures
Employment Law
Real Estate
Intellectual Property
Doing Business In India
Entertainment
Estate Planning
Premarital, Marital And Cohabitation Agreements
Divorce And Legal Separation
Spousal Support / Alimony
Child Custody, Visitation And Parenting Time
Child Support
Government Contract
Corporate Immigration
Employment Based Permanent Residence (green Card)
H-1b Visas For Temporary Workers
Intracompany Transferee Visa (l-1a/l1b)
Tn Visas
Labor Certification And National Interest Waiver
I-9 Compliance
O-1 Visa (individuals Of Extraordinary Ability)
H-2 Visas
B-1 Visa
Family-based Immigration
Permanent Residence
K Visas
International Adoption
Us Citizenship & Naturalization
Investors
Eb-5 Green Card
Treaty Trader Visa E-1
Treaty Investor Visa E-2
Students And Work Authorization
F-1 Student Visa
M-visas
Removal Defense
Victims Of Crime
Vawa
U Visas
T Visas
Other Immigration Categories
International
Landlord & Tenant
Personal Injury
Tax Law
Overseas Education Consultancy
Universal