Limited Injunction Blocks Enforcement of the Nonimmigrant Entry Ban for Certain Organizations
October 05, 2020
|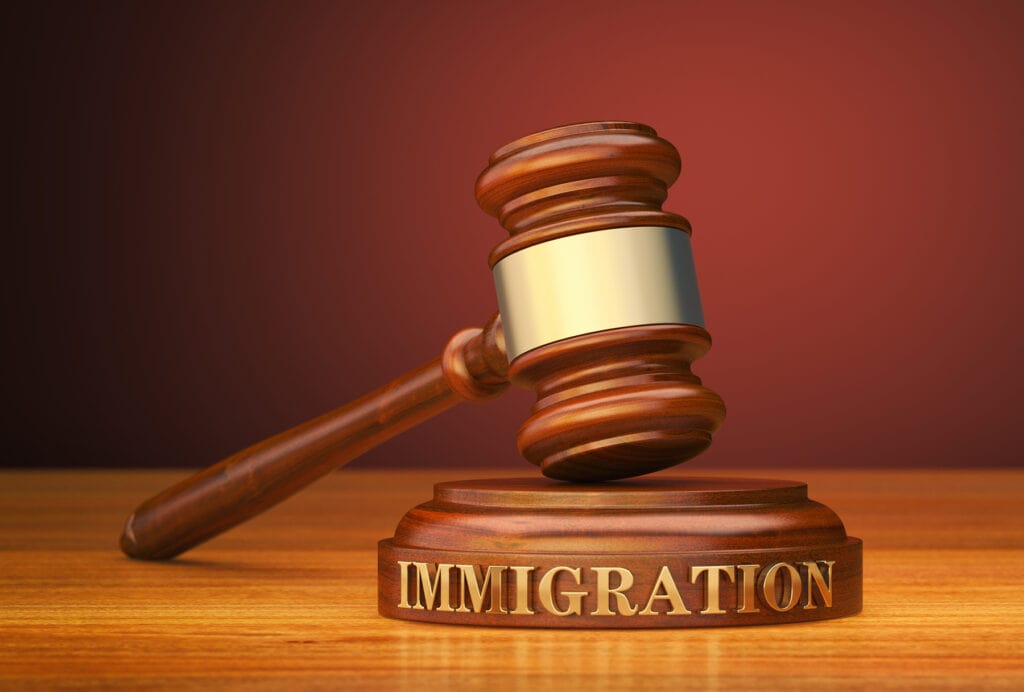 By: Gladys Gervacio and Jagan Tamirisa
A limited injunction issued by a federal district court blocks the United States government from enforcing the presidential proclamation which bans certain H-1B, L-1, H-2B, and J-1 prospective visa holders and their dependents from entering the US. The injunction is effective only for the case's plaintiffs and members of plaintiff trade groups. The presidential proclamation still stands, with limited exceptions, nationwide through December 31, 2020. The Department of Homeland Security (DHS) and the Department of State (DOS) will likely appeal the ruling.
The Impact of the Injunction
The presidential proclamation is still effective with limited exceptions through December 31, 2020. Under the proclamation, certain H, L, and J nonimmigrants may not enter the United States if they were already outside of the country on the proclamation's effective date of June 24, 2020 and did not already hold a US visa or travel document valid on that date.
The limited injunction against the presidential proclamation will remain in effect while the case National Association of Manufacturers et al. v. DHS is litigated. In this case, Judge Jeffrey S. White of the Federal District Court for the Northern District of California ruled that the presidential proclamation:
Exceeds presidential authority: The president may limit the entry of immigrants for foreign policy reasons, but not for economic reasons.
Violates the Immigration & Nationality Act: The proclamation renders statutory visa categories invalid for the rest of 2020.
Was based on incomplete evidence: The US government did not adequately explore the impact of H, L, and J nonimmigrants on US employment prior to enacting the proclamation.
This injunction is effective only for the plaintiffs of the case, which include trade groups, their member organizations, and their employees. Employees of plaintiff and member organizations, such as the National Retail Federation, National Association of Manufacturers, US Chamber of Commerce, Technet, and Intrax, Inc., are no longer subject to the presidential proclamation while the injunction stands. These individuals may continue to apply for H, L, or J visas at US embassies or consulates abroad. However, with limited operations at US diplomatic missions abroad and COVID-19 related travel restrictions, exempted foreign nationals may still have difficulty obtaining visas abroad and entering the US.
Conclusion
Contact your trusted Chugh, LLP attorney for help determining whether your organization is no longer subject to the presidential proclamation. We will closely monitor the development of this case and will provide updates when they are available.

Categories
Corporate Law
Tax
Immigration
Litigation
Family Law
Class Action
Corporate Formation And Formalities
Mergers And Acquisition
Joint Ventures
Employment Law
Real Estate
Intellectual Property
Doing Business In India
Entertainment
Estate Planning
Premarital, Marital And Cohabitation Agreements
Divorce And Legal Separation
Spousal Support / Alimony
Child Custody, Visitation And Parenting Time
Child Support
Government Contract
Corporate Immigration
Employment Based Permanent Residence (green Card)
H-1b Visas For Temporary Workers
Intracompany Transferee Visa (l-1a/l1b)
Tn Visas
Labor Certification And National Interest Waiver
I-9 Compliance
O-1 Visa (individuals Of Extraordinary Ability)
H-2 Visas
B-1 Visa
Family-based Immigration
Permanent Residence
K Visas
International Adoption
Us Citizenship & Naturalization
Investors
Eb-5 Green Card
Treaty Trader Visa E-1
Treaty Investor Visa E-2
Students And Work Authorization
F-1 Student Visa
M-visas
Removal Defense
Victims Of Crime
Vawa
U Visas
T Visas
Other Immigration Categories
International
Landlord & Tenant
Personal Injury
Tax Law
Overseas Education Consultancy
Universal