Looking for an H-1B Attorney in San Francisco? We Can Help
May 26, 2021
|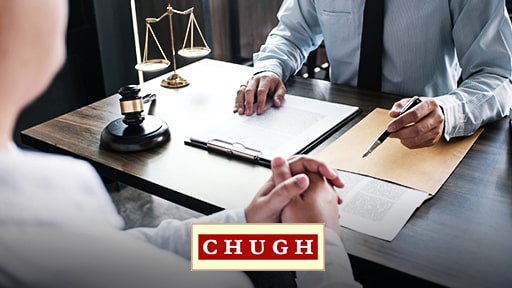 San Francisco, alongside other cities in the Bay Area, is home to some of the most prominent start-ups and global tech companies. Every year, companies in the Bay Area recruit the most talented and skilled individuals found globally. It can get competitive! Even more challenging, non-US nationals must get through an additional hurdle – filing for an H-1B visa. Companies can get one step ahead of the competition by hiring a skilled H-1B attorney in San Francisco.
Whether you are an individual, start-up, or multinational Fortune 500 corporation, the H-1B process remains identical for all applicants. Work with your trusted Chugh, LLP H-1B attorney to ensure a seamless sponsorship process.
What is an H-1B Visa?
The H-1B visa allows United States-based employers to temporarily hire foreign professionals for occupations that require highly specialized knowledge. During the application process, your H-1B attorney in San Francisco will demonstrate that your prospective H-1B employee possesses specialized knowledge and holds a bachelor's degree or higher in the specific specialty or its equivalent.
Applying for an H-1B Visa in San Francisco
Bay Area employers should engage an H-1B attorney in the San Francisco area early on during the sponsorship process.
Step 1:
The first step to applying for an H-1B visa is to electronically register on the USCIS web portal. Your H-1B visa attorney can help you complete this step. Along with company information, the employer submits basic information on the potential H-1B beneficiary. Registrations must be completed during a two-week specified registration period.
Step 2:
Applicants are then selected via a lottery, which is a system that randomly draws from a pool of approved H-1B registrations. The H-1B visa is granted to only 85,000 new visa applicants annually, where 20,000 slots are reserved for those who hold a master's degree or higher. The total numerical value of slots available is called the "cap."
Step 3:
Once a registrant is selected in the lottery, the employer's San Francisco H-1B attorney can help them submit an ETA Form 9035 or Labor Condition Application (LCA) to the Department of Labor's online iCERT system. The purpose of an LCA is to ensure that hiring foreign nationals does not negatively impact US workers. Bay area employers, along with their San Francisco H-1B attorneys, must demonstrate that they can meet minimum wage and working conditions requirements. The LCA must include attestations from the employer regarding prevailing and actual wages, the job's description, working environment, duration of the job, and more.
Step 4:
Once the LCA has been approved, the employer's San Francisco H-1B attorney will submit an I-129 petition form, or Petition for Nonimmigrant Worker, on the worker's behalf. If the I-129 petition is approved, the employee will be legally entitled to work in the US beginning that fiscal year.
H-1B Timeline for 2021 – Step by Step
How Your San Francisco H-1B Attorney Can Help
The H-1B visa process can be long, complex, and daunting. At Chugh, LLP, our San Francisco H-1B attorneys know what it takes to for a smooth entry to the US. Our immigration team can help you throughout the process.
For guidance on the H1-B visa, contact our expert immigration attorneys at (877) 248-4485.
Comprehensive Immigration Services for San Francisco Based Employers
Our immigration team consists of dedicated attorneys across the country who understand the complexities of the immigration process. Our H-1B attorneys in San Francisco are experts in the H-1B sponsorship process. We strive to understand the intricacies of every client and address their specific needs. Contact your trusted Chugh, LLP attorney today for help with H-1B sponsorship.

Categories
Corporate Law
Tax
Immigration
Litigation
Family Law
Class Action
Corporate Formation And Formalities
Mergers And Acquisition
Joint Ventures
Employment Law
Real Estate
Intellectual Property
Doing Business In India
Entertainment
Estate Planning
Premarital, Marital And Cohabitation Agreements
Divorce And Legal Separation
Spousal Support / Alimony
Child Custody, Visitation And Parenting Time
Child Support
Government Contract
Corporate Immigration
Employment Based Permanent Residence (green Card)
H-1b Visas For Temporary Workers
Intracompany Transferee Visa (l-1a/l1b)
Tn Visas
Labor Certification And National Interest Waiver
I-9 Compliance
O-1 Visa (individuals Of Extraordinary Ability)
H-2 Visas
B-1 Visa
Family-based Immigration
Permanent Residence
K Visas
International Adoption
Us Citizenship & Naturalization
Investors
Eb-5 Green Card
Treaty Trader Visa E-1
Treaty Investor Visa E-2
Students And Work Authorization
F-1 Student Visa
M-visas
Removal Defense
Victims Of Crime
Vawa
U Visas
T Visas
Other Immigration Categories
International
Landlord & Tenant
Personal Injury
Tax Law
Overseas Education Consultancy
Universal