My Business, My Rules? A Brief Legal Guide for Georgia Employers
May 21, 2019
|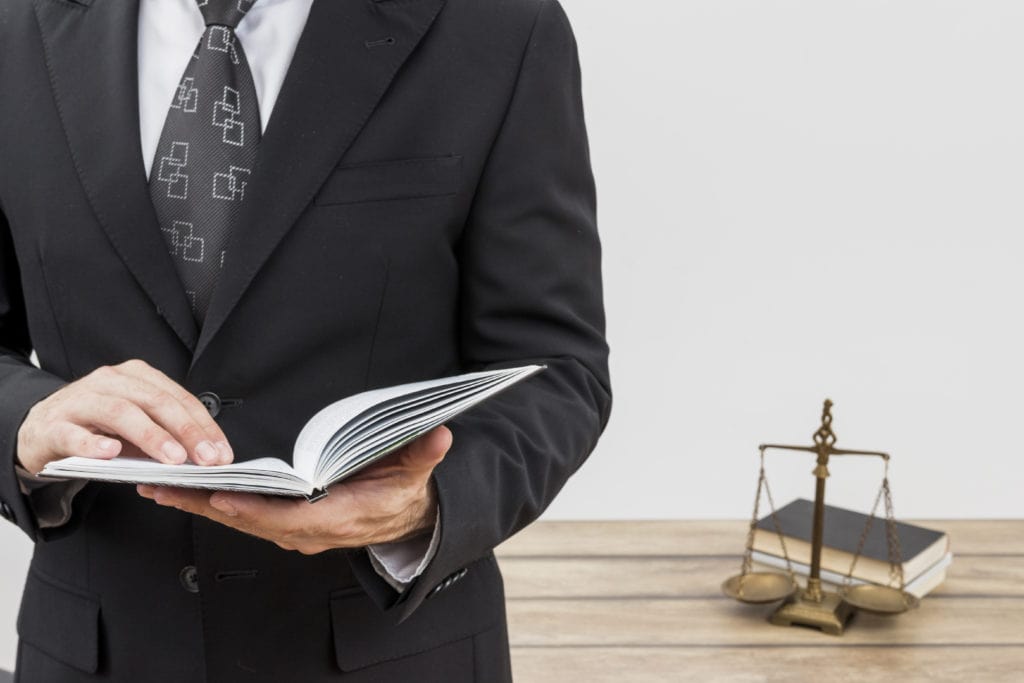 By: Jaymen Chavda
Starting and growing a business in any state comes with a host of legal and compliance issues, mostly related to how employees are safeguarded in the workplace. Some laws are straightforward and widely known, such as federal and state laws prohibiting discrimination based on disability, age, and religion. However, Georgia expands the law to add those employees who have a criminal record, who are also offered protection. There are many laws that are important for Georgia employers to uphold in their businesses.
Pre-Employment Screening
Employers that hold federal government contracts totaling $25,000 or more must certify that they maintain a drug-free workplace. Additionally, Georgia law requires that the employer offer a discount on workers' compensation insurance premiums for certain levels of employers.
On April 17, 2019, Governor Kemp signed the Georgia Hope Act, effectively allowing patients in Georgia to access low-THC medical cannabis oil. Despite the state having legalized medical marijuana use, employment laws do not protect marijuana users from employment discrimination.
Georgia law allows employers to obtain criminal records from applicants upon receiving fingerprints or written consent. Employers may not disqualify an applicant based on probation following a first offense, once the applicant's probation is complete. If an employer disqualifies an applicant based on their criminal history, they must disclose how their decision was affected in the record.
E-Verify
Immigration is a hot and trending topic, but Georgia employers have been tasked with using the E-Verify system since Governor Deal enacted legislation in 2011. Under the Illegal Immigration Reform and Enforcement Act, Georgia requires private employers to register and use the federal E-Verify system before issuing or renewing occupational tax certificates or business licenses.
The Department of Homeland Security regulates the E-Verify system, in collaboration with the Social Security Administration, to allow employers to verify the eligibility of new employees. The system checks social security numbers with alien identification numbers.
Minimum Wage
The federal minimum wage is $7.25 per hour, but Georgia only provides $5.15 an hour. Those Georgia employers that are not covered by the Fair Labor Standards Act ("FLSA") may pay the lower wage. However, most employers pay the federal rate. Your business is subject to FLSA requirements if either:
Your annual sales total $500,000 or more, or

You are engaged in interstate commerce
TERMINATION
Georgia employers must issue a separation notice when terminating an employee. This triggers unemployment benefits, which generally last up to 26 weeks, for employees that meet certain criteria.
Certain employers offer health insurance benefits to their employees. Upon termination of the employee (except for termination for cause), employers with fewer than 20 employees must continue to cover:
Employees and their covered dependents

Who have been continuously covered by the plan for six months prior to the termination of coverage
The employee may be entitled to have their coverage extended through the end of the remaining policy month, plus three additional months.
Conclusion
While this is not an exhaustive list of compliance requirements for Georgia employers, it creates a roadmap for employers to navigate the changing employment laws. For help with legal compliance issues for your business, contact an experienced Chugh, LLP attorney.

Categories
Corporate Law
Tax
Immigration
Litigation
Family Law
Class Action
Corporate Formation And Formalities
Mergers And Acquisition
Joint Ventures
Employment Law
Real Estate
Intellectual Property
Doing Business In India
Entertainment
Estate Planning
Premarital, Marital And Cohabitation Agreements
Divorce And Legal Separation
Spousal Support / Alimony
Child Custody, Visitation And Parenting Time
Child Support
Government Contract
Corporate Immigration
Employment Based Permanent Residence (green Card)
H-1b Visas For Temporary Workers
Intracompany Transferee Visa (l-1a/l1b)
Tn Visas
Labor Certification And National Interest Waiver
I-9 Compliance
O-1 Visa (individuals Of Extraordinary Ability)
H-2 Visas
B-1 Visa
Family-based Immigration
Permanent Residence
K Visas
International Adoption
Us Citizenship & Naturalization
Investors
Eb-5 Green Card
Treaty Trader Visa E-1
Treaty Investor Visa E-2
Students And Work Authorization
F-1 Student Visa
M-visas
Removal Defense
Victims Of Crime
Vawa
U Visas
T Visas
Other Immigration Categories
International
Landlord & Tenant
Personal Injury
Tax Law
Overseas Education Consultancy
Universal