National Interest Exceptions Available to the June 22 Presidential Proclamation
August 17, 2020
|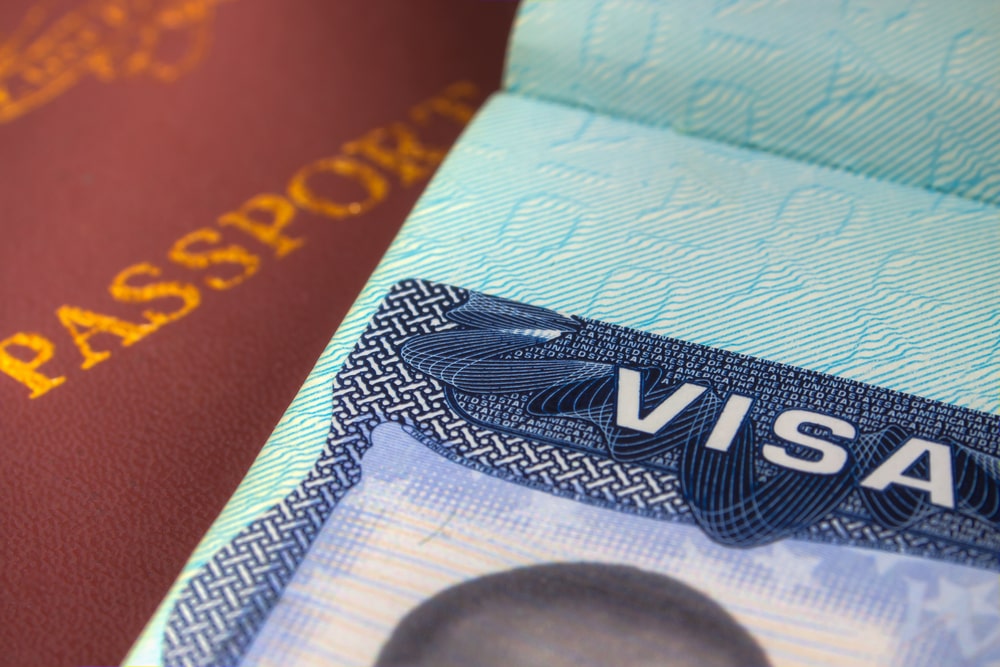 By: Jacqueline Valle and Carmen Lopez
The US State Department has issued additional exceptions to the June 22 Presidential Proclamation, which limits the entry of foreign nationals that were outside of the US on June 24, 2020 and did not already hold a valid travel document from entering the United States. Exceptions include:
Foreign nationals on H-1B or L-1 visas that will resume employment for which they were on a visa previously where the employment has not changed and losing the employee would cause significant economic hardship to the employer.
Certain prospective employees applying for H-1B, L-1A, and L-1B visas whose employers will fill a critical infrastructure need in a designated industry and the employee's duties provide "significant and unique" contributions. These sectors include information technology, financial services, healthcare and public health, communications, transportation, chemical, defense, nuclear reactors, and water systems.
Additional National Interest Exemptions (NIE) are available for prospective H-1B, H-2B, L-1A, L-1B, and J-1 employees who meet certain conditions.
Exceptions for Prospective H-1B Visa Holders
Prospective H-1B visa applicants may obtain an NIE from the June 22 presidential proclamation if they are a technical specialist, senior level manager, or other worker whose travel is necessary for US economic recovery (at the discretion of consular officers) and they also meet two of the following criteria:
The employer has already obtained an approved labor condition application (LCA) during or after July 2020 for the employee's role, and they need the employee's services. If the LCA was obtained before July 2020, the employer must demonstrate their continued need for the foreign national.

If the employee had a certified LCA in July 2020 but was able to perform the essential functions abroad, this indicator is not met.

The applicant's proposed job duties or position within the petitioning company indicate that they will provide "significant and unique" services to their employer, and their work will be in a critical infrastructure sector. The employee must meet additional criteria to prove that they hold a senior-level role or provide significant and unique contributions.
The employee's wage rate is at least 15% above the prevailing wage for their job description.
The prospective employee's education, experience, or training demonstrates that they have unusual expertise in the specialty occupation being offered. This can be demonstrated by a doctorate or professional degree, or many years of relevant experience.
Denial of the H-1B visa for the applicant would cause financial hardship to the employer.
Exceptions for Prospective L-1A Employees
L-1A visa applicants may be eligible for an NIE if they meet all of the following criteria:
They are a senior-level executive or manager
They have spent multiple years working for the company overseas. Trying to duplicate their expertise with a new employee would cause significant hardship to the employer.
They would fill a critical business need for the employer, who serves a critical infrastructure need as described above.
Exceptions for L-1B Visa Petitions
Prospective L-1B visa holders may be eligible for an NIE if they meet all of the following criteria:
They are helping their employer meet a critical infrastructure need
They are a technical expert or specialist
They will provide "significant and unique" services to the company, as evidenced by their job duties and specialized knowledge
They have specialized knowledge directly related to a critical infrastructure need
They have worked for many years for the company abroad, and their substantial knowledge and expertise could not be duplicated without causing the company financial hardship.
Seeking an Exemption for the Presidential Proclamation
To apply for a National Interest Exemption, individuals must request an emergency visa appointment at their local consulate. They will need to list the reasons they qualify for an exception. If the consulate approves the applicant for an emergency appointment, they will need to appear for an interview, where their eligibility for a visa and NIE will be determined. Dependents also receive an exception if the principal applicant receives one.
Please note that US Embassies may not be able to accommodate requests due to the COIVD-19 pandemic. Additional guidance is needed on who is permitted to make appointments at local consulates.
Conclusion
For help understanding how the June 22 presidential proclamation impacts your workforce, contact your trusted Chugh, LLP attorney today.

Categories
Corporate Law
Tax
Immigration
Litigation
Family Law
Class Action
Corporate Formation And Formalities
Mergers And Acquisition
Joint Ventures
Employment Law
Real Estate
Intellectual Property
Doing Business In India
Entertainment
Estate Planning
Premarital, Marital And Cohabitation Agreements
Divorce And Legal Separation
Spousal Support / Alimony
Child Custody, Visitation And Parenting Time
Child Support
Government Contract
Corporate Immigration
Employment Based Permanent Residence (green Card)
H-1b Visas For Temporary Workers
Intracompany Transferee Visa (l-1a/l1b)
Tn Visas
Labor Certification And National Interest Waiver
I-9 Compliance
O-1 Visa (individuals Of Extraordinary Ability)
H-2 Visas
B-1 Visa
Family-based Immigration
Permanent Residence
K Visas
International Adoption
Us Citizenship & Naturalization
Investors
Eb-5 Green Card
Treaty Trader Visa E-1
Treaty Investor Visa E-2
Students And Work Authorization
F-1 Student Visa
M-visas
Removal Defense
Victims Of Crime
Vawa
U Visas
T Visas
Other Immigration Categories
International
Landlord & Tenant
Personal Injury
Tax Law
Overseas Education Consultancy
Universal