National Interest Exceptions (NIEs) for Travelers Automatically Extended 12 Months
July 08, 2021
|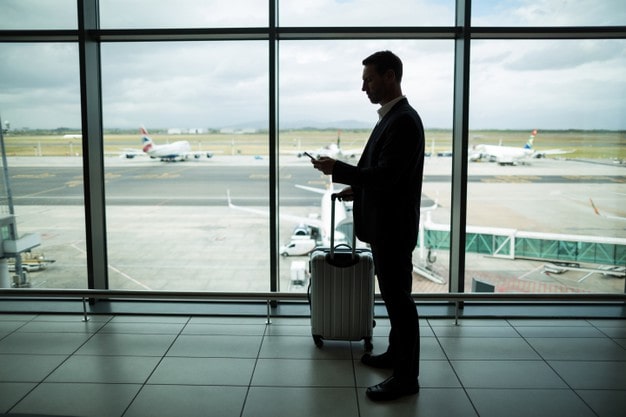 By: Lihua Tan
Overview
On June 29, 2021, the US State Department extended all National Interest Exceptions (NIEs) issued during the previous 12 months. The validity period for all affected NIEs will be extended for 12 months from the date of approval unless travelers have special circumstances. The extension applies to NIEs that are being used for their original purpose and they are valid for multiple entries. Before the extension, NIEs were valid for 30 days and had single entry limitations. The policy applies to countries impacted by COVID-19-related travel bans.
the policy
National Interest Exceptions are available to certain travelers present in China, Iran, Brazil, South Africa, the European Schengen Area, the United Kingdom, Ireland, and India who are subject to COVID-19 travel restrictions. Individuals qualify for NIEs if they:
Will provide vital support or executive direction to infrastructure or economic activity.
Are a journalist, student, immigrant visa holder, or fiancé of a US citizen or green card holder. These individuals do not need to obtain an NIE in advance from a consulate.
Will travel in support of national security or public health.
Face extraordinary humanitarian concerns.
The NIE extension only applies to travelers who have approved NIEs or who were granted NIEs with a visa application from the Department of State. It does not change program criteria. If the reason for travel has changed then the NIE is no longer valid, and the extension does not apply. The applicant should reapply for a new NIE.
As a comparison, this extension does not apply to NIEs issued by US Customs and Border Protection (CBP) though CBP also processed NIEs till May 17, 2021.
All travelers should contact a local US embassy or consulate before traveling, especially if they have not been approved for an NIE before and have a valid visa. If an NIE is approved, an individual may travel on a valid visa or Electronic System for Travel Authorization (ESTA).
COVID-19 testing requirements still apply.
conclusion
If you have questions regarding National Interest Exception (NIE) program extensions or would like to learn about eligibility for NIE, please contact your Chugh, LLP immigration professional.

Categories
Corporate Law
Tax
Immigration
Litigation
Family Law
Class Action
Corporate Formation And Formalities
Mergers And Acquisition
Joint Ventures
Employment Law
Real Estate
Intellectual Property
Doing Business In India
Entertainment
Estate Planning
Premarital, Marital And Cohabitation Agreements
Divorce And Legal Separation
Spousal Support / Alimony
Child Custody, Visitation And Parenting Time
Child Support
Government Contract
Corporate Immigration
Employment Based Permanent Residence (green Card)
H-1b Visas For Temporary Workers
Intracompany Transferee Visa (l-1a/l1b)
Tn Visas
Labor Certification And National Interest Waiver
I-9 Compliance
O-1 Visa (individuals Of Extraordinary Ability)
H-2 Visas
B-1 Visa
Family-based Immigration
Permanent Residence
K Visas
International Adoption
Us Citizenship & Naturalization
Investors
Eb-5 Green Card
Treaty Trader Visa E-1
Treaty Investor Visa E-2
Students And Work Authorization
F-1 Student Visa
M-visas
Removal Defense
Victims Of Crime
Vawa
U Visas
T Visas
Other Immigration Categories
International
Landlord & Tenant
Personal Injury
Tax Law
Overseas Education Consultancy
Universal