New DHS and DOL Rules Set Aside by Federal District Court
December 02, 2020
|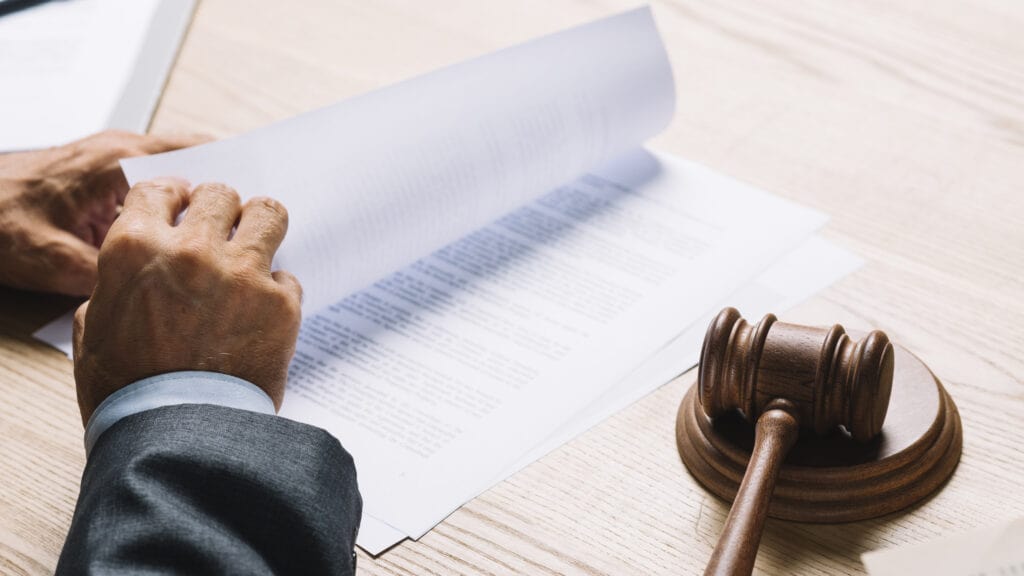 By: Min Kim
A California federal district court has set aside the Department of Labor (DOL) and Department of Homeland Security (DHS) rules that significantly increased prevailing wages for H-1B workers and green card applications and promised to deliver stricter eligibility requirements for H-1B visas. The court ruled that these agencies did not have adequate cause to forgo required notice and comment procedures. This ruling is effective immediately, although the government could appeal this decision.
Case Background
The case's plaintiffs challenged the October 8, 2020 DOL and DHS rules that targeted employment-based immigration and the H-1B visa in particular. The judge ruled that these regulations violated the notice and comment requirements set out by the Administrative Procedures Act.
DOL and DHS released these rules as interim final regulations, which meant that they could go into effect without a public comment period. The DOL and DHS justified expedited rule implementation by citing the need to protect US workers against the economic impact of the COVID-19 pandemic. The DOL rule went into effect on October 8, and the DHS rule was due to take effect on December 7, 2020.
The DOL rule led to significantly higher minimum prevailing wages for employment-based visas, including the H-1B visa and green cards. The DHS rule would have introduced stricter criteria to qualify as an H-1B specialty worker, brought new limitations on placing H-1B workers at third-party worksites, and restored tougher evidence requirements, among other changes.
next steps
While the court ruling is effective immediately, it is likely that a government appeal could impact the decision. US government agencies can also reissue the regulations by taking administrative action during the remaining weeks of the Trump Administration.
It is unclear what steps DOL would take to address prevailing wage determinations that have been issued since the rule's implementation on October 8, 2020. Further, even if the DOL does not appeal this court decision, it is uncertain whether employers will be able to revert back to using the prevailing wages that were in effect prior to October 8.
Our Chugh, LLP immigration professionals will closely monitor the situation and will provide updates as soon as they are available. Please contact your trusted Chugh, LLP attorney for case-specific questions.

Categories
Corporate Law
Tax
Immigration
Litigation
Family Law
Class Action
Corporate Formation And Formalities
Mergers And Acquisition
Joint Ventures
Employment Law
Real Estate
Intellectual Property
Doing Business In India
Entertainment
Estate Planning
Premarital, Marital And Cohabitation Agreements
Divorce And Legal Separation
Spousal Support / Alimony
Child Custody, Visitation And Parenting Time
Child Support
Government Contract
Corporate Immigration
Employment Based Permanent Residence (green Card)
H-1b Visas For Temporary Workers
Intracompany Transferee Visa (l-1a/l1b)
Tn Visas
Labor Certification And National Interest Waiver
I-9 Compliance
O-1 Visa (individuals Of Extraordinary Ability)
H-2 Visas
B-1 Visa
Family-based Immigration
Permanent Residence
K Visas
International Adoption
Us Citizenship & Naturalization
Investors
Eb-5 Green Card
Treaty Trader Visa E-1
Treaty Investor Visa E-2
Students And Work Authorization
F-1 Student Visa
M-visas
Removal Defense
Victims Of Crime
Vawa
U Visas
T Visas
Other Immigration Categories
International
Landlord & Tenant
Personal Injury
Tax Law
Overseas Education Consultancy
Universal