New Legislation May Provide Benefits for Temporary Protected Status (TPS) Recipients
March 25, 2021
|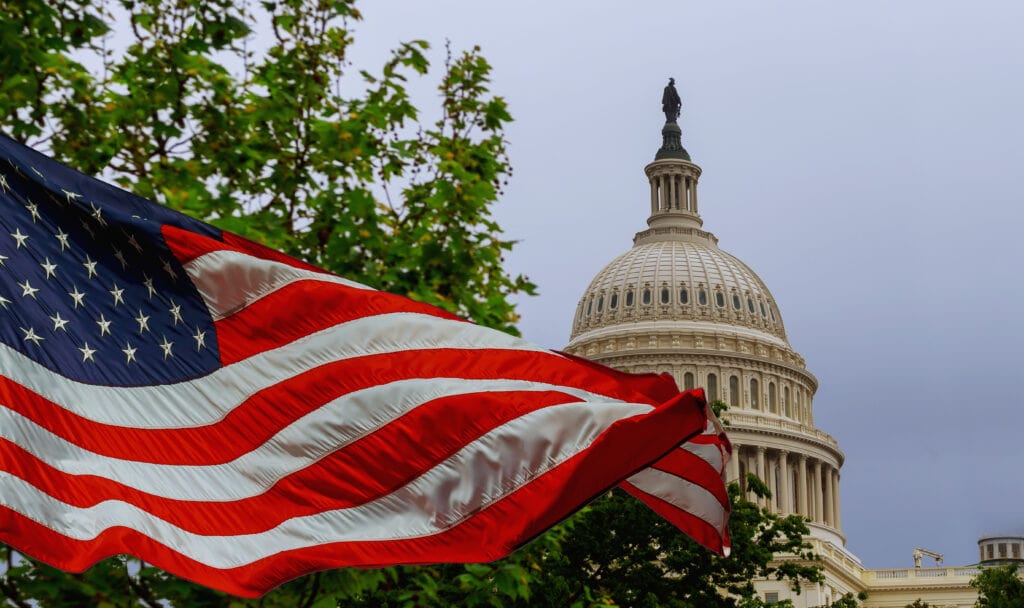 "Temporary Protected Status is the statutory embodiment of safe haven for those aliens who do not meet the legal definition of refugee but are nonetheless fleeing potentially dangerous situations." - Hon. Sheila Jackson Lee (Texas), March 4, 1999
Since November 1990[1], Temporary Protected Status (TPS) provides temporary relief from deportation for nationals of countries that are unsafe due to armed conflicts or natural disasters. TPS also offers temporary employment authorization and is available for six- to 18-month periods, with extensions available at the discretion of the US Attorney General (AG). The TPS program has received renewed attention under the Biden presidency.
[1] Authorized by The Immigration and Nationality Act (INA).
TPS Eligibility Criteria
Individuals are eligible for TPS if the meet all the following criteria:
National of a TPS designated country.
Initial TPS is filed during an open period of registration.
Continuously resided in the US since the date of the most recent TPS designation for their country.
Continuously resided in the US since the date specified for their nationality.
Individuals who have TPS must re-register their TPS status during specified periods to maintain their TPS benefits.
History of the TPS Program
Since the creation of TPS, more than 20 countries have received the designation. The longest TPS-holding country is El Salvador. In 2012 Syria was granted TPS, and it has since been extended through September 30, 2022.
Efforts to end TPS for certain counties have faced court challenges, such as an October 2018 case[1] where the US District Court for the Northern District of California stopped the DHS from enforcing the termination of TPS for Sudan, Nicaragua, Haiti, and El Salvador.
[1] Ramos, et al. v. Nielsen, et al.
Changes to TPS Under the Biden Presidency
Since the Biden presidency began in January 2021, Venezuela has gained TPS through March 9, 2022. Currently, 11 countries are designated for TPS, including Nepal, Honduras, Venezuela, and Yemen.
If approved into law, March's American Dream and Promise Act of 2021 would provide legal permanent residence for individuals on TPS status. After a period on legal permanent status, they may qualify for citizenship. Under the Act, TPS beneficiaries will qualify for legal permanent residence if they meet the following conditions:
Present in the US for at least three years before the Act is finalized, and
Were eligible for or had TPS on September 17, 2017.
The Act was passed by the House of Representatives on March 18, 2021, and it must be passed by a Senate majority to become law. If it is approved, the legislation may change from its current form.
Conclusion
Pending legislation could lead to a citizenship pathway for individuals on Temporary Protected Status in the United States. This is significant because TPS has always offered only temporary protection to beneficiaries.
For help understanding or applying for TPS benefits, please contact your trusted Chugh, LLP attorney.

Categories
Corporate Law
Tax
Immigration
Litigation
Family Law
Class Action
Corporate Formation And Formalities
Mergers And Acquisition
Joint Ventures
Employment Law
Real Estate
Intellectual Property
Doing Business In India
Entertainment
Estate Planning
Premarital, Marital And Cohabitation Agreements
Divorce And Legal Separation
Spousal Support / Alimony
Child Custody, Visitation And Parenting Time
Child Support
Government Contract
Corporate Immigration
Employment Based Permanent Residence (green Card)
H-1b Visas For Temporary Workers
Intracompany Transferee Visa (l-1a/l1b)
Tn Visas
Labor Certification And National Interest Waiver
I-9 Compliance
O-1 Visa (individuals Of Extraordinary Ability)
H-2 Visas
B-1 Visa
Family-based Immigration
Permanent Residence
K Visas
International Adoption
Us Citizenship & Naturalization
Investors
Eb-5 Green Card
Treaty Trader Visa E-1
Treaty Investor Visa E-2
Students And Work Authorization
F-1 Student Visa
M-visas
Removal Defense
Victims Of Crime
Vawa
U Visas
T Visas
Other Immigration Categories
International
Landlord & Tenant
Personal Injury
Tax Law
Overseas Education Consultancy
Universal