New Legislation Would Provide Green Cards to Certain DACA, TPS, and DED Recipients
March 23, 2021
|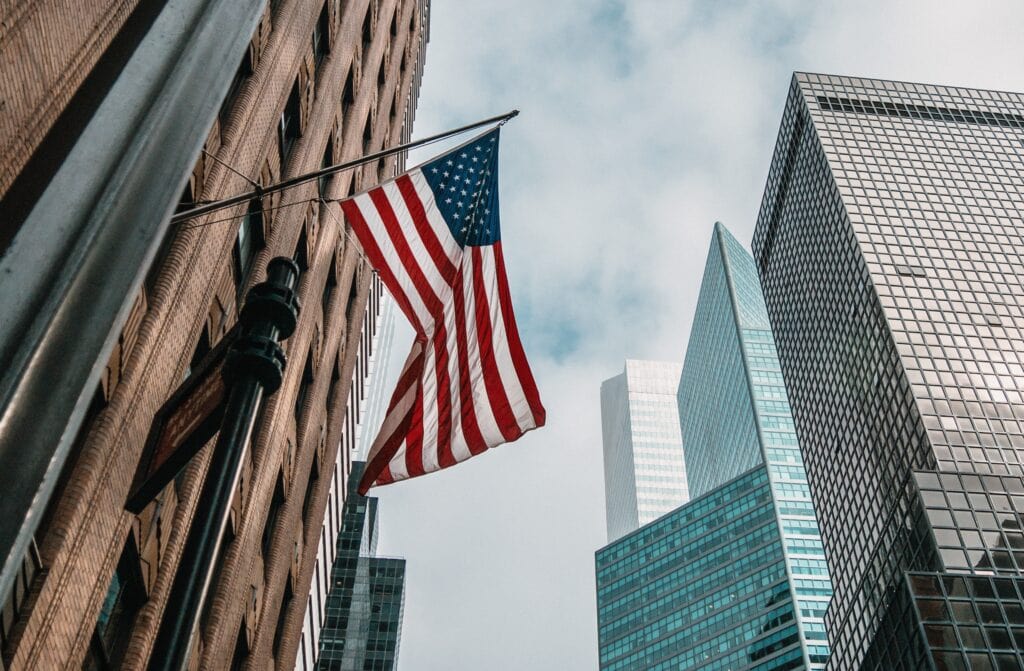 By Prema Roddam
United States lawmakers introduced the American Dream and Promise Act of 2021 on Wednesday, March 3, 2021. The legislation could provide a pathway to US citizenship for approximately 2.5 million people, including recipients of Deferred Action for Childhood Arrivals (DACA), and individuals with Temporary Protected Status (TPS) and Deferred Enforced Departure (DED).
On Thursday, March 18, 2021, the House of Representatives approved the bill. It must still be approved by a Senate majority before becoming law. If approved, the legislation may change from its current form.
Requirements for DACA Recipients to Receive Green Cards
DACA enables certain foreign nationals who arrived in the United States as children to defer deportation and obtain work authorization.
Under the legislation, certain DACA recipients (or "dreamers") would be granted conditional permanent resident status for ten years, and cancellation of removal, if they meet conditions including:
Physically present in the United States on or before January 1, 2021.
Entered the US initially at age 18 or younger.
Not inadmissible on certain grounds.
Does not have certain serious offenses.
Obtained a high school diploma, GED, industry credential, apprenticeship program, or is enrolled in a program to earn one.
Passing of security or law enforcement background checks, payment of associated fees, and registration for Selective Service.
Children of certain temporary workers who arrived in the US as minors and were continuously present in the country since January 1, 2021 are also eligible.
To gain full lawful permanent resident (LPR) status after a ten-year period, dreamers would need to meet one of the following additional conditions:
Receive a degree from a US institution of higher education.
Complete two or more years in good standing in a higher degree/bachelor's program.
Complete an area career and technical education program at a post-secondary level.
Be employed for at least three years and hold valid employment authorization for at least 75% of that time.
Proposed Benefits for TPS and DED Recipients
Individuals with TPS or DED would be granted LPR status under the legislation. Any removal proceedings would be canceled for individuals who:
Have been in the United States for a period of three years before the act's enactment, and
Were eligible or had TPS on September 17th, 2017, or
Had DED status as of January 20th, 2021.
Conclusion
The American Dream and Promise Act of 2021 could provide relief to millions of DACA, TPS, and DED beneficiaries in the United States. It is unclear whether the legislation will be approved, and if so, how much of its current form would remain.
The Chugh, LLP team will closely watch this legislation as it develops and provide updates as soon as they are available. For case-specific questions, please contact your Chugh, LLP professional.

Categories
Corporate Law
Tax
Immigration
Litigation
Family Law
Class Action
Corporate Formation And Formalities
Mergers And Acquisition
Joint Ventures
Employment Law
Real Estate
Intellectual Property
Doing Business In India
Entertainment
Estate Planning
Premarital, Marital And Cohabitation Agreements
Divorce And Legal Separation
Spousal Support / Alimony
Child Custody, Visitation And Parenting Time
Child Support
Government Contract
Corporate Immigration
Employment Based Permanent Residence (green Card)
H-1b Visas For Temporary Workers
Intracompany Transferee Visa (l-1a/l1b)
Tn Visas
Labor Certification And National Interest Waiver
I-9 Compliance
O-1 Visa (individuals Of Extraordinary Ability)
H-2 Visas
B-1 Visa
Family-based Immigration
Permanent Residence
K Visas
International Adoption
Us Citizenship & Naturalization
Investors
Eb-5 Green Card
Treaty Trader Visa E-1
Treaty Investor Visa E-2
Students And Work Authorization
F-1 Student Visa
M-visas
Removal Defense
Victims Of Crime
Vawa
U Visas
T Visas
Other Immigration Categories
International
Landlord & Tenant
Personal Injury
Tax Law
Overseas Education Consultancy
Universal