New Notice to Appear (NTA) Policy and its Aftermath
August 20, 2018
|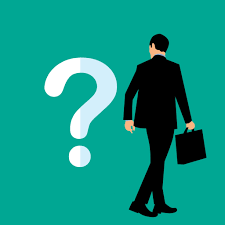 By: Astha Pandey, LLM
A Notice to Appear (NTA) before a court of law is a legal document issued to foreign nationals who are suspected to have unlawful presence in the United States. The scope of NTA policy has recently expanded to include people who have been denied immigration benefits. New NTA policy has a few benefits but simultaneously poses many challenges to foreign nationals and the US immigration system.
Notices to Appear begin removal proceedings against recipients. NTAs mandate the recipient to appear before an immigration judge in a court of law, either in person or represented by an attorney. NTAs can now be issued when both of the following conditions are fulfilled:
A denial on a case or petition: Including denials on change of status, H-1B extensions, or any other visa that provides a person status in the country
Expired I-94 at the time of such a denial
Once a person receives an NTA , they cannot leave the United States until proceedings are concluded. Even if the proceedings continue for a few years, the recipient of the NTA will still be considered to have unlawful presence in the country unless proven otherwise in the final court verdict. If they are proven guilty of unlawful presence, the individual will be subject to a ten-year bar from the United States.
Ways to Avoid Receiving an NTA
Foreign nationals can take the following steps to avoid receiving a Notice to Appear:
Premium processing: In cases where a person's visa will expire soon, they should file an extension with the premium processing unit of US Citizenship and Immigration Services (USCIS). This will enable them to expedite the process and get their case adjudicated while their current visa is still valid. Even if their case gets denied, they can leave the country before their legal status ends. That way, they avoid accruing illegal status in the country.
File six months prior to the expiration date: In regular cases, it is advisable to file for extension six months prior to the expiration date for timely adjudication. This reduces the risk of legal status expiring while the request for extension is still in process.
Leave the country before the I-94 expires: If a foreign national's petition for extension of stay is not yet approved and their current visa status is expired, they should leave the country before their I-94 expires. When leaving, report the change of address and notify the relevant authorities such as the office of the Social Security Administration (SSA).
Benefits of the New NTA Policy
Although the new NTA Policy might seem a bit jarring compared to past precedent, there is a silver lining to such policy too. Some of the upsides are:
Timely and careful filing: New NTA policy is likely to encourage more individuals and employers to file their cases cautiously to limit risks. People will more likely file on time, at least six months prior to their expiration of status.
Regulate the number of people unlawfully present in the country: It is likely that new NTA policy will reduce the number of undocumented immigrants who are unlawfully present in the country.
Compliance: The rate of compliance with immigration laws is likely to increase due to the gravity of removal proceedings and their consequences.
Negative Impacts of New NTA Policy
Despite a few benefits, there are some inevitable drawbacks to the new NTA policy:
Effects on the economy: Foreign nationals with specialized knowledge and skills are increasingly considering working in countries other than the US where the immigration process is more liberal. This brain drain is likely to have an impact on the US economy. Startups, corporations, and IT giants may not be able to fill all their specialized roles with US workers, causing their businesses to suffer. Entrepreneurship and job creation are also in danger, as 51% of billion-dollar startups were founded by immigrants.
Increase in the backlog: USCIS and US immigration courts are overwhelmed with current pending cases. New NTA policy will likely further increase the already existing burden on courts.
Compelled representation: NTA's mandatory requirement for representation in the court of law before an immigration judge can cause inconvenience and financial burden. In some cases, individuals have already left the country upon receiving the denial but before receiving an NTA. If they fail to appear in court or have an attorney represent them before the judge, they would likely be issued a five-year bar from entering the United States. Even if the foreign national left the country lawfully, they still must hire an attorney and pay the representation fee.
Impact on non-immigrants: The new NTA memo has the potential to uproot the lives of the otherwise law-abiding non-immigrants and immigrants. It can cause disturbances in their workplaces, families, and communities. Similarly, people who genuinely require immigration support in the US to evade imminent threat back home will also suffer if they are put into removal proceedings.
Conclusion
While it is unclear how long new NTA policy will be in place, it is imperative that nonimmigrants and their employers stay on top of timely visa renewals and connect with an experienced immigration attorney to seamlessly manage their immigration matters.

Categories
Corporate Law
Tax
Immigration
Litigation
Family Law
Class Action
Corporate Formation And Formalities
Mergers And Acquisition
Joint Ventures
Employment Law
Real Estate
Intellectual Property
Doing Business In India
Entertainment
Estate Planning
Premarital, Marital And Cohabitation Agreements
Divorce And Legal Separation
Spousal Support / Alimony
Child Custody, Visitation And Parenting Time
Child Support
Government Contract
Corporate Immigration
Employment Based Permanent Residence (green Card)
H-1b Visas For Temporary Workers
Intracompany Transferee Visa (l-1a/l1b)
Tn Visas
Labor Certification And National Interest Waiver
I-9 Compliance
O-1 Visa (individuals Of Extraordinary Ability)
H-2 Visas
B-1 Visa
Family-based Immigration
Permanent Residence
K Visas
International Adoption
Us Citizenship & Naturalization
Investors
Eb-5 Green Card
Treaty Trader Visa E-1
Treaty Investor Visa E-2
Students And Work Authorization
F-1 Student Visa
M-visas
Removal Defense
Victims Of Crime
Vawa
U Visas
T Visas
Other Immigration Categories
International
Landlord & Tenant
Personal Injury
Tax Law
Overseas Education Consultancy
Universal