New USCIS Policy Memorandum: Notice to Appear (NTA)
July 17, 2018
|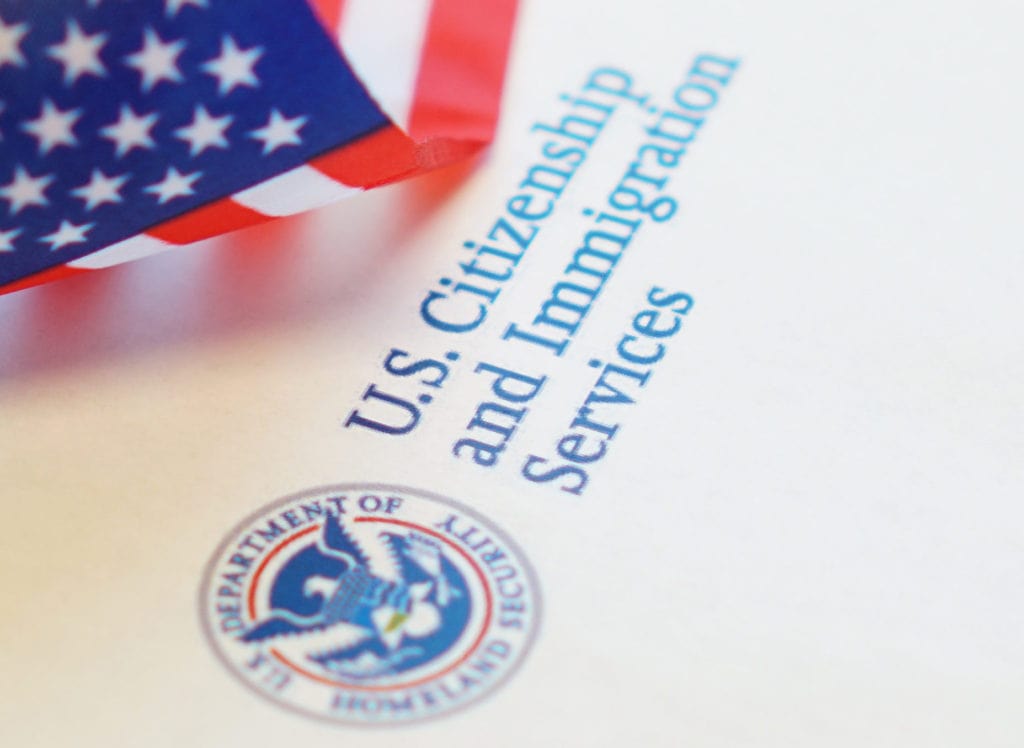 By: Angelita Chavez-Halaka and Omar Nazarkhan
On July 5, 2018, United States Citizenship and Immigration Services (USCIS) announced new policy guidance marking a change in the way in which Notices to Appear, also known as NTAs, are issued. This change diverts from normal practice in past years, and will afford USCIS expanded ability to issue NTAs to foreign nationals based on a denial of an application for immigration benefits.
What is an NTA?
A Notice to Appear is a formal charging document issued by the Department of Homeland Security (DHS) which places foreign nationals in removal proceedings.
Once issued, recipients of an NTA must appear in front of an immigration judge, who will decide whether the charged foreign national will be removed from the United States or allowed to stay if eligible for some other form of relief.
It is important to note that failure to appear in immigration court will result in an in-absentia order of removal against the foreign national. These types of removals bar re-entry into the U.S. for 5 years. This record will, in turn, affect a foreign national's attempt to qualify for future immigration benefits.
The New Policy
Under the new policy, USCIS will now be able to issue NTAs upon the denial of an application for immigration benefits. The language in the new Policy Memorandum is extremely broad and indicates that USCIS can issue NTAs to any person that is not lawfully present at the time that the immigration benefit is denied.
USCIS issued a separate DACA NTA Policy Memo specifically indicating that the previous information sharing policy on DACA is still in place.
Who is Impacted?
As detailed on AILA's "Talking Points" regarding this new policy guidance on NTAs, USCIS is now mandated to issue NTAs to "every person who is 'not lawfully present' in the United States at the time an application, petition, or request for an immigration benefit is denied."
For example, a foreign national with long term H-1B status is subject to receive an NTA and be removed from the United States, if his/her pending application to extend H-1B status is denied and his/her current status has expired.
Similarly, an executive or multinational manager in L-1A status who is seeking permanent residency will also be issued an NTA, if his/her L-1A status expires and the adjustment of status application is denied.
It is imperative to understand that these examples are not exhaustive. Every case is different, and the impact of this new guidance is extensive.
What Can Employers and Employees Do?
This new policy has the potential for far reaching immigration consequences for anyone who is denied an immigration benefit before USCIS after the expiration of lawful status. Employers and employees should:
Be vigilant about expiration dates on current status
File for extensions 6 months prior to expiration
Consider using premium processing service
Consular process when appropriate, and
Consult with your Immigration Practitioner to address any questions or concerns you should have
As always, we will continue to monitor and provide updates on this policy change.
Contact Us
To contact us for more information and/or to subscribe to our newsletter, please email us at info@chugh.com. We also encourage you to share this and other alerts with others who might benefit from its contents.

Categories
Corporate Law
Tax
Immigration
Litigation
Family Law
Class Action
Corporate Formation And Formalities
Mergers And Acquisition
Joint Ventures
Employment Law
Real Estate
Intellectual Property
Doing Business In India
Entertainment
Estate Planning
Premarital, Marital And Cohabitation Agreements
Divorce And Legal Separation
Spousal Support / Alimony
Child Custody, Visitation And Parenting Time
Child Support
Government Contract
Corporate Immigration
Employment Based Permanent Residence (green Card)
H-1b Visas For Temporary Workers
Intracompany Transferee Visa (l-1a/l1b)
Tn Visas
Labor Certification And National Interest Waiver
I-9 Compliance
O-1 Visa (individuals Of Extraordinary Ability)
H-2 Visas
B-1 Visa
Family-based Immigration
Permanent Residence
K Visas
International Adoption
Us Citizenship & Naturalization
Investors
Eb-5 Green Card
Treaty Trader Visa E-1
Treaty Investor Visa E-2
Students And Work Authorization
F-1 Student Visa
M-visas
Removal Defense
Victims Of Crime
Vawa
U Visas
T Visas
Other Immigration Categories
International
Landlord & Tenant
Personal Injury
Tax Law
Overseas Education Consultancy
Universal