"Nunc pro tunc" Equitable Remedy for Nonimmigrant Petitions
September 22, 2022
|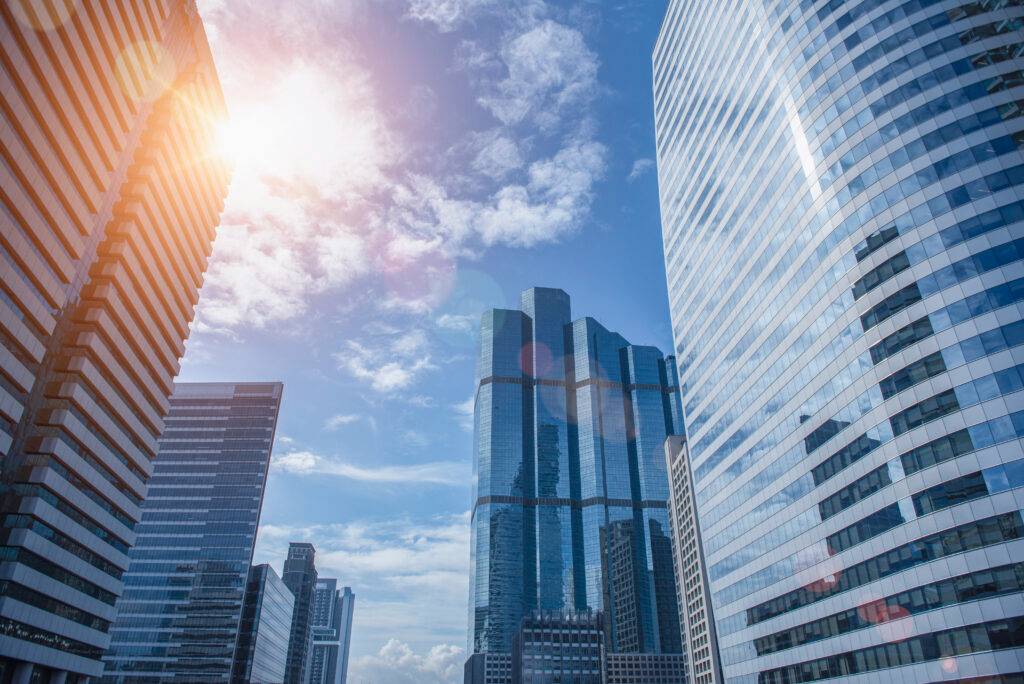 "Nunc pro tunc" is a Latin expression which means "now for then". In immigration law, the expression refers to the equitable remedy for noncitizens who are beneficiaries of nonimmigrant petitions (such as L-1, H-1, R-1, O-1 etc.)[1] A similar provision is available for noncitizens to whom the Child Status Protection Act (CSPA) applies and who failed to pursue their permanent residence within one-year of visa availability.[2]
Nunc pro tunc refers to the discretionary power of USCIS to treat something done now as effective as of an earlier date. When a matter is adjudicated Nunc pro tunc by USCIS, it is effective as if it were done as of the time that it should have been done.[3] Typically, in nonimmigrant petitions filings, it yields a result that will put the noncitizen in a more comfortable legal position than he would be without it. For example, a noncitizen can move back from illegal status to legal nonimmigrant status allowing them to pursue their green card applications. This remedy is also available to nonimmigrant dependent filings too (such as L-2, H-4, R-2 etc.)
The limitation of the Nunc pro tunc remedy is that the petitioner cannot use this remedy to correct their own errors or retroactively change disqualifying circumstances of their own making.
For nonimmigrant petitions, the general rule of law is that the petitioners are required to establish eligibility for the nonimmigrant benefit as of the petition's filing date.[4] When the noncitizen seeking the benefit is physically present in the United States, they must demonstrate they have and are actively maintaining valid nonimmigrant status..
There are several situations that can arise when a Nunc pro tunc can help a noncitizen who is physically present in the United States and falls out of status due to extraordinary circumstances beyond noncitizen's control. Such situations can be in several forms including but not limited to:
when an employer files a nonimmigrant petition for the primary applicant and leaves out the dependents who subsequently fall out of status;
when CBP issues a shorter validity period on the I-94 and the noncitizen is not aware of it;
when CBP matches the I-94 expiration date with that of the passport expiration date and the same is not noticed by the noncitizen because the I-797 approval notice has a longer validity period and the employer and noncitizen assumes all is well;
when the USCIS reissues another I-797 approval notice with a reduced I-94 validity date without notice;
when the USCIS approves a petition, and the approval notice comes with an already expired I-94 date (as it had happened several times in the previous administration)
Travel is not an option for noncitizens with expired visas, who are facing these circumstances because overseas visa appointments are unavailable, and, where available, U.S. Consulates are routinely issuing visa refusal notices under INA Sec. 221(g) (when they find the application needs to be subject to administrative processing that are delaying visa issuance by more than 6 months). For such noncitizens, Nunc pro tunc remedy is the option.
Nunc pro tunc remedy falls under 8 C.F.R. §214.1(c)(4) that allows USCIS to exercise discretion and excuse a failure to maintain nonimmigrant status provided the following limited conditions are met:
The situation arose due to extraordinary circumstances.
The extraordinary circumstances are beyond the control of the applicant or petitioner.
The USCIS finds the delay commensurate with the circumstances.
The noncitizen has not otherwise violated his or her nonimmigrant status.
The noncitizen remains a bona fide nonimmigrant, and
The noncitizen is not the subject of deportation proceedings under section 242 of the INA Act.
Some examples of extraordinary circumstances are serious illness, legal, mental or physical disability, death of member of the immediate family etc. Other examples include courier delivery failures, missing signatures, bounced check, sometimes ineffective assistance of counsel etc. In order to determine if an individual application meets the requirements, further analysis of individual facts and circumstances surrounding their nonimmigrant filing will be conducted. Even if these factors are in noncitizen's favor, the relief will be provided only if USCIS finds the delay commensurate with the circumstances. Usually, the best way to make your case is to provide affidavits, with credible corroborative evidence, that shows the applicant is facing an extraordinary circumstance.
The Nunc pro tunc relief does not apply in the instance where the noncitizen failed to maintain status through a disqualifying event that took place during the period previously authorized. For example, if the noncitizen frequently changed employers (creating bridge petitions) before the nonimmigrant status was due to expire or violated their nonimmigrant status in a manner unrelated to the expiration of that status.
Finally, in the case of an extension petition where the petition was timely filed and the I-94 had than expired and the noncitizen is beneficiary of 240-days work authorization extension,[5] the approval of such timely-filed extension petitions is always considered Nunc pro tunc, effectively covering the period from the day the I-94 expired to the approval date of the extension.[6]
In conclusion, petitioners should take a cautious approach to Nunc pro tunc relief and evaluate all possible facts surrounding the nonimmigrant filing and ensure that sufficient credible evidence is submitted to persuade USCIS to exercise favorable discretion in the matter. To learn more about Nunc pro tunc relief, case specific questions, or to see if applying is right for you contact the trusted Chugh, LLP immigration team.
---
[1] See 8 C.F.R. §214.1(c)(4)
[2] See 8 C.F.R. §208.4(a)(5)
[3] See Matter of A-, 3 I. & N. Dec. 168, 172-73 (BIA 1948) (remedying a prior failure to waive grounds of exclusion by entering an order Nunc pro tunc).
[4] See 8 C.F.R. § 103.2(b)(1), Matter of Izummi, 22 I&N Dec. 169, 175 (Comm'r 1998), and Matter of Katigbak, 14 I&N Dec. 45, 49 (Reg'l Comm'r 1971)
[5] See 8 CFR § 274a.12
[6] See Matter of Dacanay 16 I&N Dec. 238 (BIA 1977).

Categories
Corporate Law
Tax
Immigration
Litigation
Family Law
Class Action
Corporate Formation And Formalities
Mergers And Acquisition
Joint Ventures
Employment Law
Real Estate
Intellectual Property
Doing Business In India
Entertainment
Estate Planning
Premarital, Marital And Cohabitation Agreements
Divorce And Legal Separation
Spousal Support / Alimony
Child Custody, Visitation And Parenting Time
Child Support
Government Contract
Corporate Immigration
Employment Based Permanent Residence (green Card)
H-1b Visas For Temporary Workers
Intracompany Transferee Visa (l-1a/l1b)
Tn Visas
Labor Certification And National Interest Waiver
I-9 Compliance
O-1 Visa (individuals Of Extraordinary Ability)
H-2 Visas
B-1 Visa
Family-based Immigration
Permanent Residence
K Visas
International Adoption
Us Citizenship & Naturalization
Investors
Eb-5 Green Card
Treaty Trader Visa E-1
Treaty Investor Visa E-2
Students And Work Authorization
F-1 Student Visa
M-visas
Removal Defense
Victims Of Crime
Vawa
U Visas
T Visas
Other Immigration Categories
International
Landlord & Tenant
Personal Injury
Tax Law
Overseas Education Consultancy
Universal