President Joe Biden Introduces a Major Immigration Reform Proposal to Congress
February 19, 2021
|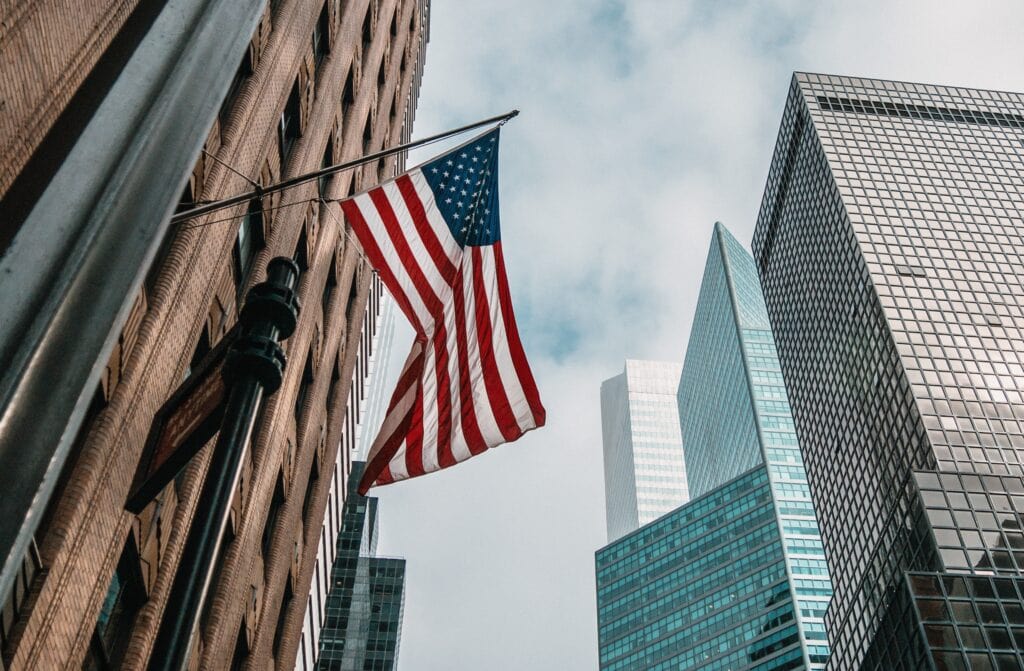 By Min Kim
United States lawmakers released President Joe Biden's US Citizenship Act of 2021 yesterday, which includes immigration reforms such as an eight-year path to citizenship for 11 million immigrants who lack legal status in the United States. The plan incorporates many elements of Biden's previously announced immigration policy. The bill is not yet law and must be approved by a majority in Congress. If the bill is approved, it is likely to change from its current form.
Biden's comprehensive immigration bill would provide permanent residence and citizenship for certain undocumented individuals who were already in the United States on January 1, 2021, as well as Deferred Action for Childhood Arrivals (DACA) recipients, holders of Temporary Protected Status (TPS), and H-2A visa holders. The proposal offers solutions to clear the green card backlogs for employment-based and family-based visas, simplify the process for science, technology, engineering, and mathematics (STEM) advanced degree holders from US universities to obtain green cards, and increase the number of diversity visas available to 80,000.
Pathway to Citizenship
Undocumented immigrants and individuals holding DACA, TPS, or H-2A status would be eligible to apply for US permanent residence if they were present in the US on January 1, 2021 through the date of their application.
Some DACA, TPS, and H-2A visa holders would be eligible for citizenship after three years of being a US permanent resident if they meet certain naturalization requirements.
Undocumented individuals would be able to immediately apply for temporary legal status, and after holding this status for five years, they would be able to apply for a green card if they meet certain requirements. After three years of being a US permanent resident, these individuals would then be permitted to apply for citizenship if they similarly meet the naturalization requirements.
Reforms to Employment-based Immigration
The US Citizenship Act of 2021 would reduce immigrant visa backlogs, release unused green cards from prior years, and eliminate caps based on country of birth for employment-based visas. Among other new policy, the annual cap for employment-based green cards would increase to 170,000.
The bill seeks to extend work authorization for all spouses and children in H-4 status. Currently, only H-4 spouses who are married to H-1B visa holders with ongoing green card cases are eligible for employment authorization documents (EADs).
The bill also seeks to prevent certain H-4 children from aging out as they await a green card with their H-1B parent.
Foreign nationals holding F-1, L-1 and O-1 status would have the option to seek a one-year extension if their labor certification or I-140 immigrant petition has been pending for over one year. Currently, only H-1B visa holders can use this benefit.
changes to family-based immigration policy
The backlog in family-based green cards would be reduced by releasing unused visas from prior years and increasing the visa caps per country to 20%, up from 7%. Additionally, spouses and minor children of green card holders would be exempt from the quota, as would individuals who have been waiting 10 years or more for a green card.
additional provisions
F-1 students who are full-time and performing their post-secondary or university education would be able to pursue permanent residence as a student. Currently, F-1 visa students must have the intent to leave the US and return to their home country at the end of their studies.
The law would also remove the three- and ten-year bars on individuals who have been unlawfully present in the US.
Next steps for the legislation
The US Citizenship Act of 2021 must be passed by both the House of Representatives and the Senate, then be signed by President Biden before it can become law. If the bill is passed, it is likely that it will be different from its current form.
The Chugh, LLP team will provide updates to the legislation as soon as they are available. For case-specific immigration questions, please contact your trusted Chugh, LLP attorney.

Categories
Corporate Law
Tax
Immigration
Litigation
Family Law
Class Action
Corporate Formation And Formalities
Mergers And Acquisition
Joint Ventures
Employment Law
Real Estate
Intellectual Property
Doing Business In India
Entertainment
Estate Planning
Premarital, Marital And Cohabitation Agreements
Divorce And Legal Separation
Spousal Support / Alimony
Child Custody, Visitation And Parenting Time
Child Support
Government Contract
Corporate Immigration
Employment Based Permanent Residence (green Card)
H-1b Visas For Temporary Workers
Intracompany Transferee Visa (l-1a/l1b)
Tn Visas
Labor Certification And National Interest Waiver
I-9 Compliance
O-1 Visa (individuals Of Extraordinary Ability)
H-2 Visas
B-1 Visa
Family-based Immigration
Permanent Residence
K Visas
International Adoption
Us Citizenship & Naturalization
Investors
Eb-5 Green Card
Treaty Trader Visa E-1
Treaty Investor Visa E-2
Students And Work Authorization
F-1 Student Visa
M-visas
Removal Defense
Victims Of Crime
Vawa
U Visas
T Visas
Other Immigration Categories
International
Landlord & Tenant
Personal Injury
Tax Law
Overseas Education Consultancy
Universal