Qualifying for an E-2 Visa – FAQs
March 12, 2019
|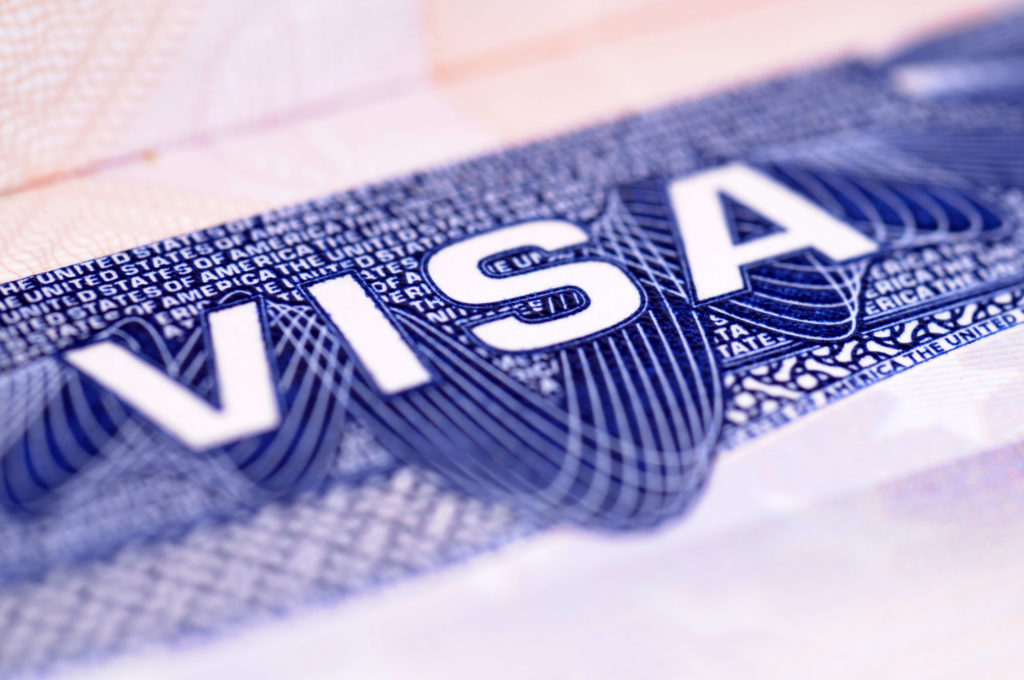 By: Angelita Chavez
Question: I am an entrepreneur with a successful business in my home country. I am interested in starting a business in the United States. What is the best visa option for me?
Chugh Answer: The E-2 Visa for Treaty Investors is a great option. This is a non-immigrant classification for nationals of a country which have a trade agreement with the United States.
There are various benefits of an E-2 visa, including the ability to work and travel freely outside and within the United States. Nationals from Mexico and Canada for example, are eligible if they meet certain requirements. Other eligible countries include Australia, France, Thailand, and Ethiopia, just to name a few.
One of the benefits of the E-2 visa is that certain employees of the visa-holder, or of the organization, may also be eligible for this same visa.
Question: This sounds really interesting to me. What are the requirements?
Chugh Answer: There are several requirements. First, you must be a national of a country that has a trade agreement with the US. You must also have invested or plan to make a substantial investment of capital in a US company. Moreover, the E-2 investor must enter the United States only to develop and manage the investee company.
USCIS defines a "substantial" investment as:
Substantial in terms of the total cost of either buying an already established enterprise or establishing a new business
Sufficient to ensure successful operation of the enterprise
Supporting likelihood of developing and directing the business
An experienced immigration attorney can walk you through the details of each requirement and help you determine if you qualify.
Question: How long can I work on the E-2 visa in the United States?
Chugh Answer: Initial approval of the E-2 is for two years. After this, there are unlimited extensions of two years.
Question: This sounds like a promising option for me. Does Chugh, LLP have experienced attorneys that could assist me in navigating US laws and establishing my corporate venture?
Chugh Answer: Yes. Chugh, LLP has seasoned corporate attorneys that can assist you in setting up your corporation. Additionally, we have expert Certified Public Accountants (CPAs) that can help you navigate US tax laws. And of course, our experienced immigration attorneys can help you secure an E-2 visa.
Contact Us
To find out if the E-2 visa is a good option for you, or for questions regarding corporations, please do not hesitate to contact Chugh, LLP.

Categories
Corporate Law
Tax
Immigration
Litigation
Family Law
Class Action
Corporate Formation And Formalities
Mergers And Acquisition
Joint Ventures
Employment Law
Real Estate
Intellectual Property
Doing Business In India
Entertainment
Estate Planning
Premarital, Marital And Cohabitation Agreements
Divorce And Legal Separation
Spousal Support / Alimony
Child Custody, Visitation And Parenting Time
Child Support
Government Contract
Corporate Immigration
Employment Based Permanent Residence (green Card)
H-1b Visas For Temporary Workers
Intracompany Transferee Visa (l-1a/l1b)
Tn Visas
Labor Certification And National Interest Waiver
I-9 Compliance
O-1 Visa (individuals Of Extraordinary Ability)
H-2 Visas
B-1 Visa
Family-based Immigration
Permanent Residence
K Visas
International Adoption
Us Citizenship & Naturalization
Investors
Eb-5 Green Card
Treaty Trader Visa E-1
Treaty Investor Visa E-2
Students And Work Authorization
F-1 Student Visa
M-visas
Removal Defense
Victims Of Crime
Vawa
U Visas
T Visas
Other Immigration Categories
International
Landlord & Tenant
Personal Injury
Tax Law
Overseas Education Consultancy
Universal