Responding Effectively to H-1B Petition Denials with Appeals and Motions
September 26, 2019
|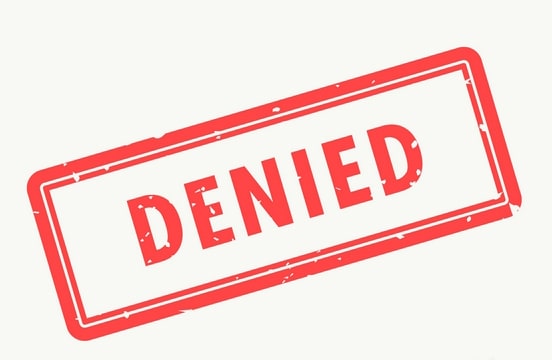 By: Misba Sheikh
Summary
When an H-1B petition is denied by the US Citizenship and Immigration Services (USCIS), the decision is not necessarily final. Applicants or petitioners can still appeal the decision or request that their H-1B case is reconsidered. An experienced attorney can help you determine the best course of action in the event of an H-1B visa denial, and they can help make a strong case for your petition.
H-1B Visas: Appeals and Motions
H-1B denials are always accompanied by an explanation from your local USCIS office. Every applicant or petitioner should review their H-1B denial decision with a trusted attorney to determine whether an appeal or a motion should be filed, or both. Your options vary based on whether:
You have new facts or evidence that was not previously submitted in the proceeding, or
Law, fact, or policy was applied incorrectly in your denial.
Petitioners can file motions with the local USCIS office, based on jurisdiction, that issued the denial. Appeals are filed with a separate body, the Administrative Appeals Office (AAO). Often an appeal is preferable because a new administrative body is reviewing your case. However, if motion is denied, applicants may still file an appeal if the original decision was appealable [See 8 CFR 103.5(a)(6)].
Appeals and motions are both filed using Form I-290B with a $675 filing fee. USCIS can waive the fee for the underlying petition or application if the same is mentioned in the denial notice.
No New Evidence: Appeal vs. Motion to Reconsider
Petitioners can file an appeal or motion to reconsider their case if their H-1B denial decision is based on an incorrect application of law or policy. These are appropriate avenues when there are no new facts or evidence to support your H-1B petition.
An appeal is a request for a different governmental office, such as the AAO, to review your H-1B petition denial decision. Motions to reconsider are reviewed by the same local USCIS office that issued the denial.
Appeals and motions to reconsider should both sufficiently demonstrate how the decision was incorrect based on the evidence submitted with the initial petition. Arguments must be supported by the appropriate rules, regulations, or precedent decisions.
Some immigration categories, such as Form I-539 for spouses or dependents, cannot be appealed. They can only be challenged through a motion with the respective USCIS office.
New Evidence: A Motion to Reopen
When there are new facts to support the H-1B petition, you can file a motion to reopen the case with the USCIS office that gave the decision. You should work with your attorney to gather relevant affidavits or documentary evidence to support your case. Also, applicants must ensure that the additional evidence presented is relevant to the specific issues raised in the motion.
Parties may also file a combined motion to reopen or reconsider a case. USCIS adjudicates on both motions independently and has the discretion to determine if both motions have standing. They may grant both the motions, deny one and grant the other, or vice versa.
The Appeals and Motions Process with USCIS and AAO
Both appeals and motions must be filed with the concerned USCIS office or the AAO within 30 calendar days from the date of the denial decision, or 33 days if the decision was mailed.
Individuals with complex cases may want to file a brief with their appeal, which is a document prepared by your attorney with an explanation as to why your denial should be overturned. For motions, any additional evidence or brief must be filed along with Form I-290B. Moreover, briefs or additional evidence must be filed within 30 days of filing an appeal with the AAO.
Petitioners can file the evidence for an appeal directly with the AAO, regardless of the case's initial review by its local USCIS office. If the case is transferred to the AAO or another USCIS jurisdiction, the applicant or the petitioner will be informed.
Timeline for Adjudication of Decision
USCIS normally completes the initial review for a motion to reopen or reconsider a case within 90 days. However, due to a backlog of cases, this period may be extended.
In terms of appeals, the USCIS office that denied the initial petition will review the case and decide whether the applicant should receive their H-1B visa. If the office is making an unfavorable decision, the case is forwarded to the AAO for their review. Appellate review is usually concluded within 180 days from the date the AAO receives the complete case record. Some cases take longer time due to additional documentation required by the AAO or other factors beyond the AAO's control.
Petitioners and applicants must note that filing an appeal or motion does not delay the effective date for your case's adverse decision or extend your departure date from the United States. It is in applicants' best interest to file another H-1B petition, with complete and detailed documentation, while the appeal or motion is pending.
Conclusion
Petitioners and applicants should consult with their immigration attorneys to determine the best strategies to counter an H-1B denial. Our attorneys are experienced in successfully getting H-1B denials overturned. Contact our team for assistance.

Categories
Corporate Law
Tax
Immigration
Litigation
Family Law
Class Action
Corporate Formation And Formalities
Mergers And Acquisition
Joint Ventures
Employment Law
Real Estate
Intellectual Property
Doing Business In India
Entertainment
Estate Planning
Premarital, Marital And Cohabitation Agreements
Divorce And Legal Separation
Spousal Support / Alimony
Child Custody, Visitation And Parenting Time
Child Support
Government Contract
Corporate Immigration
Employment Based Permanent Residence (green Card)
H-1b Visas For Temporary Workers
Intracompany Transferee Visa (l-1a/l1b)
Tn Visas
Labor Certification And National Interest Waiver
I-9 Compliance
O-1 Visa (individuals Of Extraordinary Ability)
H-2 Visas
B-1 Visa
Family-based Immigration
Permanent Residence
K Visas
International Adoption
Us Citizenship & Naturalization
Investors
Eb-5 Green Card
Treaty Trader Visa E-1
Treaty Investor Visa E-2
Students And Work Authorization
F-1 Student Visa
M-visas
Removal Defense
Victims Of Crime
Vawa
U Visas
T Visas
Other Immigration Categories
International
Landlord & Tenant
Personal Injury
Tax Law
Overseas Education Consultancy
Universal