SB 1159 Provides Workers' Compensation Coverage for COVID-19 and Creates New Compliance Requirements for California Employers
November 13, 2020
|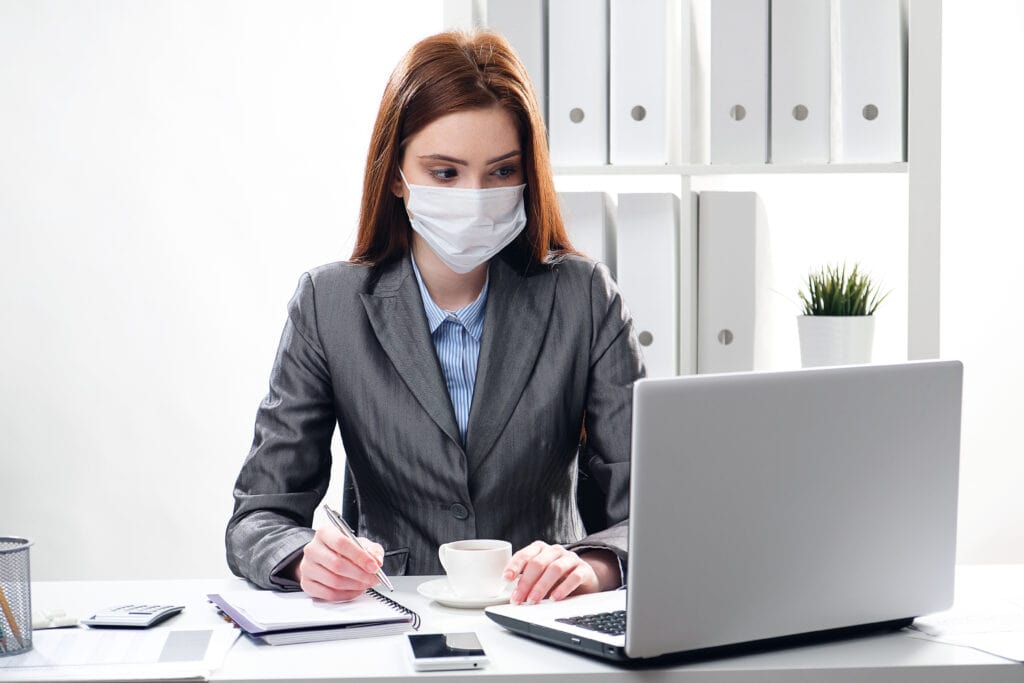 By: Minh Luong and Ranjani Jagannath
Effective on September 17, 2020, California state law SB 1159 expands the scope of workers' compensation benefits during the coronavirus (COVID-19) outbreak. SB 1159 makes COVID-19 an occupational injury that is eligible for workers' compensation when particular criteria are met. The law also creates new reporting requirements that employers must comply with.
Which Workers Qualify for COVID-19-Related Workers' Compensation?
The new law creates a "disputable presumption" that onsite workers contracted COVID-19 at their place of employment and are therefore eligible for workers' compensation benefits. "Disputable presumption" means that the law assumes that the worker contracted COVID-19 at their place of employment when certain conditions are met. However, employers can dispute this premise with the right evidence.
The following categories of workers are covered by the disputable presumption that they contracted COVID-19 at their workplace:
All workers who worked outside of their homes between March 19, 2020, and July 5, 2020 who had a confirmed case of COVID-19 and worked at their place of employment within the previous 14 days.
Select essential employees, such as firefighters, emergency medical services providers, certain healthcare workers, and more.
Workers that meet all the following conditions:

They have a confirmed case of COVID-19-related illness or death between July 6, 2020 through January 1, 2023, within 14 days of working at their place of employment.
Their employer has five or more employees.
They test positive during an "outbreak" (as defined below)
Defining a COVID-19 Outbreak
A COVID-19 outbreak exists if one of the following events occurs at a specific workplace within 14 calendar days:
Employers of 100 or fewer workers: Four employees test positive for COVID-19.
Employers of more than 100 workers: 4% of employees test positive for COVID-19.
The workplace is ordered to close due to a risk of COVID-19 infection by a local public health department, California Department of Public Health (CDPH), Occupational Safety and Health Administration (OSHA), or a school superintendent.
When determining how many employees are at a given worksite, California employers should bear in mind the following:
Workers count as "employees" even when they have a dual employment relationship, such as with a staffing company and an end employer.
Employees who solely work from home are not be covered in the employee count.
There is no minimum amount of time for an employee to have been working at a specific worksite for them to be counted.
Reporting Requirements for California Employers
California employers are now responsible for part of the public health monitoring related to the COVID-19 pandemic.
That an employee has tested positive, without including information that identifies the employee, unless:

They assert the infection is work-related, or
They have filed a claim form[1]

The date that the employee tested positive for COVID-19.
The address where the employee worked for 14 days prior to the positive test date.
The highest number of employees who reported to work during the 45-day period before the last day the infected employee appeared in person at the worksite.
Employers who do not report COVID-19-related information as outlined above, or who submit false or misleading information, will owe a penalty of up to $10,000.
[1] Pursuant to Labor Code Section 5401.
Disputing Whether Employees Caught COVID-19 at Work
When an employee files a claim under SB 1159, their employer has 45 days to determine whether an outbreak occurred. If an employee tests positive for COVID-19 and asserts that they contracted COVID-19 at the workplace, employers must follow the reporting requirements outlined above and provide the employee with a claim form.
After an outbreak determination has been made, employers get an additional 45 days to deny or accept an employee's claim. However, they should act as soon as possible. When employers do not dispute a COVID-19-related claim that falls within the guidelines of SB 1159, the claim will be approved. These employees are entitled to full workers' compensation benefits, subject to certain limitations.
Employers will need to have their workers' compensation claims administrator review any claims related to COVID-19, gather evidence after the applicable review period, and dispute the claims within applicable deadlines, which are:
30 days: Injuries dated before July 6, 2020 or for essential employees.
45 days: Injuries dated on or after July 6, 2020.
Acceptable evidence for disputing COVID-19-related claims can include things like:
The workplace's COVID-19 safety measures
The employee's risk for contracting COVID-19 outside of the workplace
Employee statements
Other related evidence
Please contact your trusted Chugh, LLP attorney for help reviewing claims that are filed and gathering evidence.
Benefits to Employees from SB 1159
Employees who receive workers' compensation related to COVID-19 will benefit from full hospital, surgical, medical treatment, disability indemnity, and death benefits. Employees must use their sick leave benefits first before using any temporary disability benefits. The Department of Industrial Relations has waived the right to collect any death benefit payment arising out of claims for individuals without dependents.
Employees must be certified for temporary disability by a licensed physician to claim temporary disability benefits. Further, individuals must use all employer-provided sick leave before using benefits under SB 1159.
conclusion
With the passing of SB 1159, certain employees who contract COVID-19 during an outbreak are covered for workers' compensation benefits until January 1, 2023. Employers in California face many new reporting and administrative requirements related to the law, in addition to expanded workers' compensation coverage. However, employers also get the chance to respond to workers' compensation claims with evidence.
It is essential that California employers meet with their attorneys to develop best practices to comply with new reporting and administrative requirements related to SB 1159. Additionally, California employers should work with their attorneys to develop COVID-19 workplace safety plans, adequately document these measures, and maintain ongoing compliance.

Categories
Corporate Law
Tax
Immigration
Litigation
Family Law
Class Action
Corporate Formation And Formalities
Mergers And Acquisition
Joint Ventures
Employment Law
Real Estate
Intellectual Property
Doing Business In India
Entertainment
Estate Planning
Premarital, Marital And Cohabitation Agreements
Divorce And Legal Separation
Spousal Support / Alimony
Child Custody, Visitation And Parenting Time
Child Support
Government Contract
Corporate Immigration
Employment Based Permanent Residence (green Card)
H-1b Visas For Temporary Workers
Intracompany Transferee Visa (l-1a/l1b)
Tn Visas
Labor Certification And National Interest Waiver
I-9 Compliance
O-1 Visa (individuals Of Extraordinary Ability)
H-2 Visas
B-1 Visa
Family-based Immigration
Permanent Residence
K Visas
International Adoption
Us Citizenship & Naturalization
Investors
Eb-5 Green Card
Treaty Trader Visa E-1
Treaty Investor Visa E-2
Students And Work Authorization
F-1 Student Visa
M-visas
Removal Defense
Victims Of Crime
Vawa
U Visas
T Visas
Other Immigration Categories
International
Landlord & Tenant
Personal Injury
Tax Law
Overseas Education Consultancy
Universal