The Legacy and End of Military Parole in Place (PIP)
August 12, 2019
|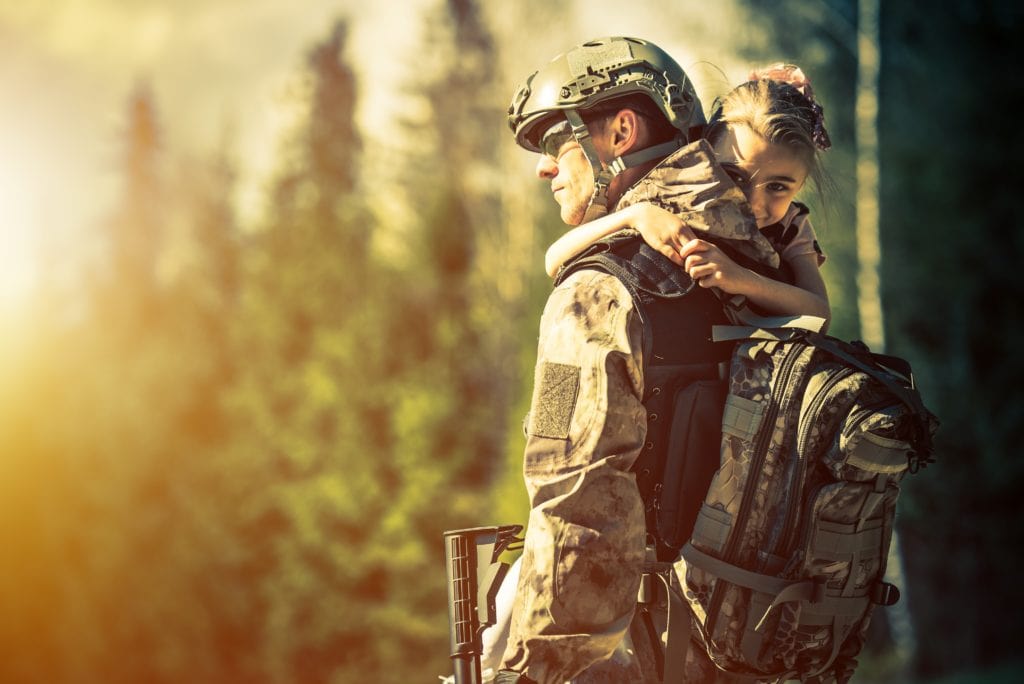 Parole in Place (PIP) is an immigration process that allows US-based family members of American military personnel to "adjust status" and become US permanent residents without leaving the country (USCIS Policy Memorandum PM-602-0091, November 15, 2013). PIP reflects the belief that the United States government should provide support to family members of military personnel. Unfortunately, PIP policy is set to end soon.
Adjusting Status With Unlawful Presence
Per the Immigration and Nationality Act (INA), people can adjust their residence status to lawful permanent resident only if they have been either "admitted or paroled" into the United States. Otherwise, individuals must travel outside of the country to a US consulate to adjust status. Someone undergoing consular processing in this case would usually face an inadmissibility bar for unlawful presence once they leave the United States. This means that they cannot re-enter the US for an extended period, usually ten years.
Consular processing is often not the best method to secure lawful permanent residence. PIP is a better option for military family members, so they can adjust status while residing inside the United States and avoid being separated from family. This separation could harm military members' morale and overall ability to complete their service.
Who is Eligible for PIP?
Immediate military family members are eligible for a PIP request if they meet one of the following criteria:
Entered the United States without any sort of inspection
Have not filed a labor certification on or before April 30, 2001, or do not have an eligible visa petition
Do not have a special adjustment category that they fall into
Who is Not Eligible for PIP?
It is important to note that PIP does not resolve immigration problems aside from ineligibility under INA §245(a). Even if PIP is granted, individuals cannot adjust status if they have other inadmissibility issues, including a criminal background, falsely claiming citizenship in the United States, orders for removal, or any prior deportations. Additionally, an immigrant is also not allowed to adjust their status when they require a waiver for some other issue of inadmissibility.
Implications for the End of Parole in Place
Originally, the PIP program was developed to keep military family members together. According to reports, the Trump administration is aiming to end the PIP program soon (AILA Doc No. 19071030). Once the program ends, PIP will only be available under extremely rare circumstances. There will no longer be an organized system for processing applications or formal assistance to the families of active duty members of the military.
Conclusion
Although PIP is ending, you or your family members may qualify for another form of immigration relief. For help understanding your immigration options and submitting a thorough application, contact a trusted Chugh, LLP attorney.

Categories
Corporate Law
Tax
Immigration
Litigation
Family Law
Class Action
Corporate Formation And Formalities
Mergers And Acquisition
Joint Ventures
Employment Law
Real Estate
Intellectual Property
Doing Business In India
Entertainment
Estate Planning
Premarital, Marital And Cohabitation Agreements
Divorce And Legal Separation
Spousal Support / Alimony
Child Custody, Visitation And Parenting Time
Child Support
Government Contract
Corporate Immigration
Employment Based Permanent Residence (green Card)
H-1b Visas For Temporary Workers
Intracompany Transferee Visa (l-1a/l1b)
Tn Visas
Labor Certification And National Interest Waiver
I-9 Compliance
O-1 Visa (individuals Of Extraordinary Ability)
H-2 Visas
B-1 Visa
Family-based Immigration
Permanent Residence
K Visas
International Adoption
Us Citizenship & Naturalization
Investors
Eb-5 Green Card
Treaty Trader Visa E-1
Treaty Investor Visa E-2
Students And Work Authorization
F-1 Student Visa
M-visas
Removal Defense
Victims Of Crime
Vawa
U Visas
T Visas
Other Immigration Categories
International
Landlord & Tenant
Personal Injury
Tax Law
Overseas Education Consultancy
Universal