The US Extends Restrictions on Non-Essential Travel Across its Borders with Mexico and Canada
July 21, 2020
|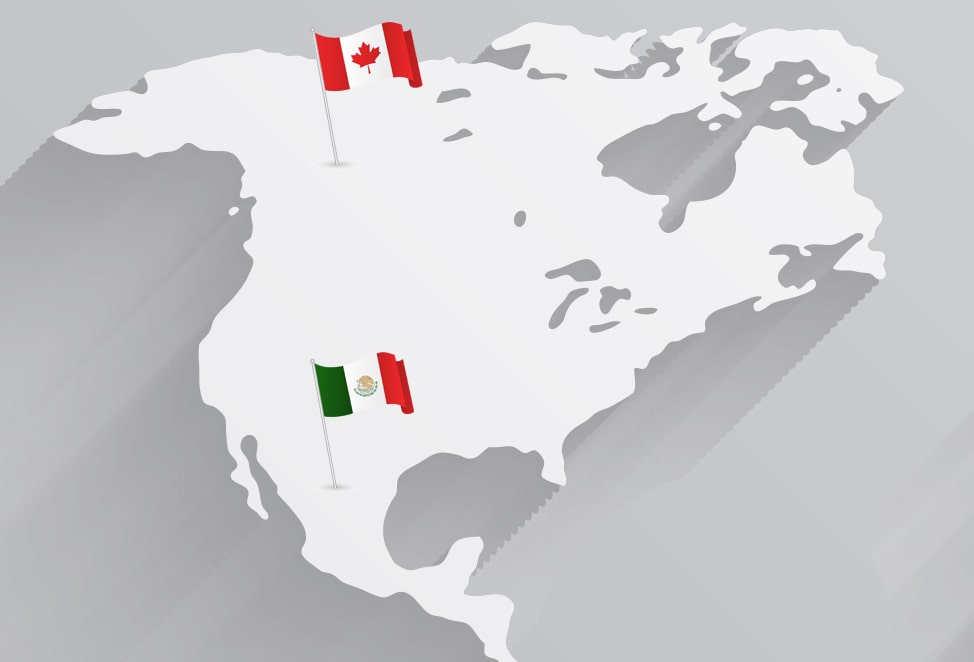 By: Mishita Jethi
Summary
The Department of Homeland Security (DHS) recently announced that restrictions will be extended for all non-essential land and ferry travel across United States borders with Mexico and Canada through August 20, 2020, based on agreements between the countries. While tourism and recreational travel is not permitted, essential travel for work, education, medical, and certain supply chains are still allowed. This restriction does not impact air travel.
Customs and Border Protection (CBP) officers will also stop detaining illegal immigrants who enter the US from Canada or Mexico. Instead, they will return these foreign nationals to the country that they came from, or if that is not possible, to their country of their origin.
These non-essential travel restrictions began on March 21, 2020 to contain the spread of the coronavirus (COVID-19) pandemic. Restrictions have been renewed multiple times, and most recently were set to expire on July 21. The policy may be renewed again in August depending on the status of the COVID-19 emergency.
What Types of Travel are Permitted?
Non-essential travel is not currently permitted. It includes anything that is recreational or tourist in nature, such as sightseeing, gambling, and attending events.
Essential land and ferry travel are still permitted across US borders with Canada and Mexico, including for the following reasons:
US citizens and green card holders returning to the United States
Lawful trade (such as by cargo truck)
US-based work
Medical travel (to receive medical treatment in the US, for example)
Education
Assisting in emergency response or public health efforts in the US
US military and their immediate family members returning to the US
Supply chains that provide food, fuel, and life-saving medicines among the three countries
Additional travel, at the discretion of CBP
Trade and business travelers may be subject to additional scrutiny at the border.
What this Means for Employers
While essential business and work-related travel is permitted to continue as normal, foreign nationals should be prepared to answer more detailed questions from CBP officers about their work and business dealings when crossing the border into the US from Mexico or Canada.
Conclusion
The Chugh, LLP team will closely monitor new developments related to the US border restrictions with Canada and Mexico. We will provide updates as they become available. For help minimizing the impact of COVID-19 immigration restrictions on your business operations, contact your trusted Chugh, LLP attorney.

Categories
Corporate Law
Tax
Immigration
Litigation
Family Law
Class Action
Corporate Formation And Formalities
Mergers And Acquisition
Joint Ventures
Employment Law
Real Estate
Intellectual Property
Doing Business In India
Entertainment
Estate Planning
Premarital, Marital And Cohabitation Agreements
Divorce And Legal Separation
Spousal Support / Alimony
Child Custody, Visitation And Parenting Time
Child Support
Government Contract
Corporate Immigration
Employment Based Permanent Residence (green Card)
H-1b Visas For Temporary Workers
Intracompany Transferee Visa (l-1a/l1b)
Tn Visas
Labor Certification And National Interest Waiver
I-9 Compliance
O-1 Visa (individuals Of Extraordinary Ability)
H-2 Visas
B-1 Visa
Family-based Immigration
Permanent Residence
K Visas
International Adoption
Us Citizenship & Naturalization
Investors
Eb-5 Green Card
Treaty Trader Visa E-1
Treaty Investor Visa E-2
Students And Work Authorization
F-1 Student Visa
M-visas
Removal Defense
Victims Of Crime
Vawa
U Visas
T Visas
Other Immigration Categories
International
Landlord & Tenant
Personal Injury
Tax Law
Overseas Education Consultancy
Universal