United States: Immigration Agencies Announce Their Regulatory Plans
February 03, 2023
|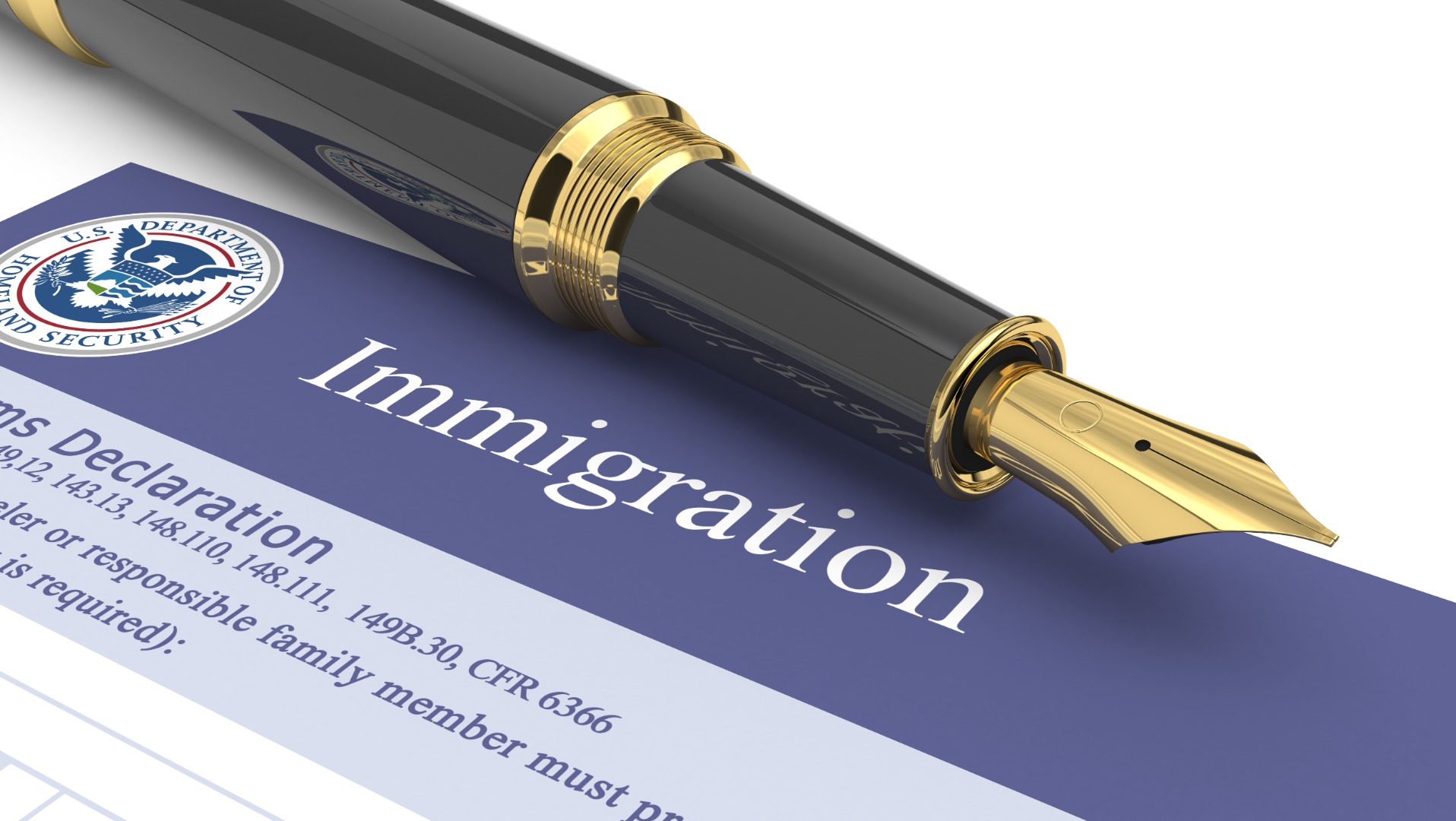 On September 21, 2022, the U.S. Department of Homeland Security (DHS), Immigration and Customs Enforcement (ICE) announced their plans for fall 2022 regulatory changes. These changes, which were set to take effect on October 1, 2022, will affect employers and foreign workers alike in a variety of ways. Some highlights include increased scrutiny of H-1B petitions; tougher regulations on who is eligible for "specialty occupation" work visas; and more stringent requirements related to labor condition applications. We will explore these new regulations in detail and discuss how they could potentially impact those seeking to migrate to the United States. We will also provide insight into how employers can best prepare for what lies ahead. Publication of the new proposal had been scheduled for October 2022 but is now targeted for September 2023.
What is the Regulatory Plan?
The United States Citizenship and Immigration Services (USCIS) and the DHS have announced their regulatory plans. USCIS is proposing changes to the H-1B visa program, while the DHS will be focused on strengthening the asylum system.
USCIS is proposing a number of changes to the H-1B visa program. These changes are meant to increase transparency and accountability in the program, as well as to ensure that only highly skilled workers are able to obtain visas. One proposed change would require employers to provide more information about their need for H-1B workers. Another would allow USCIS to revoke an H-1B visa if it finds that there has been a violation of the terms of the visa.
The DHS is focused on strengthening the asylum system in order to better protect those fleeing persecution. The agency is proposing a number of changes, including increasing the evidentiary requirements for those seeking asylum and expanding the list of countries whose citizens are ineligible for asylum. The agency is also considering a rule that would allow it to repatriate asylum seekers to their home countries if it determines that they would not face persecution there.
What are the priorities for the Regulatory Plan?
The Regulatory Plan outlines USCIS' three primary regulatory priorities:
Modernizing and streamlining the employment-based immigrant visa process;

Enhancing program integrity and ensuring that benefits are not conferred to those who are ineligible; and

Improving customer service.
What are the benefits listed in the Regulatory Plan?
The Regulatory Plan will bring a number of benefits to the United States, including:
Providing stability and certainty for businesses and individuals:

The Plan provides clarity on what the government expects from businesses and individuals in terms of immigration compliance. This will help businesses to plan their operations and human resource needs, and individuals to make informed decisions about their immigration status.

Encouraging compliance with immigration laws:

The Plan includes a number of measures designed to encourage compliance with immigration laws, such as increased penalties for non-compliance and improved data sharing between agencies. This will help to create a level playing field for those who comply with the law, and make it harder for those who don't to operate in the United States.

Supporting economic growth and job creation:

The Plan includes measures that will help to attract highly skilled workers to the United States, as well as making it easier for businesses to hire foreign workers when they are needed. This will support economic growth and job creation in the United States.

Enhancing national security:

The Plan contains measures to improve information sharing between agencies on security threats, as well as increasing funding for border security.
What are the key features of the Plan?
Increase in Wages

: The prevailing wage rate was proposed to be raised by the Department of Labor (DOL).
Amendment of H-1B Program: The aim is to redefine the employer-employee relationship within the H-1B visa program. It aims at providing flexibility for start-up entrepreneurs, establishing rules and guidelines for the long-standing Fraud Detection and National Security (FDNS) site visit program, and clarify cap-gap benefits for F-1 students awaiting H-1B status change. It also proposes to allow limited flexibility on employment start dates, define "material change" that would require filing an amendment petition, and improve the notification process with USCIS when an H-1B employee moves to a new work location.
Temporary Workers

: The regulations regarding the temporary and seasonal H-2B workers program are to be revised, including the temporary labor certification process, H-2B employer obligations, and prevailing pay guidelines. Furthermore, the government aims to revise the H-2A temporary agricultural worker program in order to enhance working conditions and protect H-2A workers.
Form I

-9 Documents: ICE- intends to issue a final regulation authorizing alternatives to in-person inspection of identity and work authorization documents in the Form I-9 verification procedure. The proposed regulation did not seek direct permanent modifications to the Form I-9 process, but rather intended to provide DHS additional freedom to test alternative procedures or allow alternatives during public health or other national emergencies.

Increase in State Department filing fees

: The State Department (DOS) intends to release a final rule adjusting the fees for many nonimmigrant application filings, as well as fees for certain Border Crossing Cards and the J-1 home residency requirement waiver.

Changes in Status Process

: USCIS proposes to make changes in the process of adjustment of status of permanent residence. The most recent regulatory agenda adds new details to this proposal, which is expected to address the transfer of the underlying basis of an adjustment of status application, namely, calculation for age-out relief of a child under the Child Status Protection Act (CSPA), Temporary Protected Status (TPS), and employment authorization for beneficiaries awaiting immigrant visa availability.

Long Term Regulation

: The agencies have also disclosed their long-term regulatory agendas. In particular, USCIS has maintained its long-term goal to propose L-1 regulations revisions that would alter the definition of specialized knowledge, clarify the definitions of "employment" and "employer-employee relationship," and potentially impose salary restrictions in the L-1 category. This L-1 rule does not have a goal date.
USCIS also intends to change the rules for filing motions to reopen or reconsider, as well as administrative appeals of USCIS judgements. According to the government, the amendments will update and restructure the applicable regulations, clarifying and streamlining the administrative review process.
Other Regulatory Activity

: A final regulation is expected to enhance DHS civil monetary penalties for immigration-related infractions to account for inflation. A final regulation is also expected to enhance DOS civil monetary penalties to account for inflation.
The regulatory agenda reflects the Biden Administration's agency goals. Most regulations would be published in proposed form initially, followed by a 30 to 60 day public comment period. Such guidelines could be adopted only after the appropriate notice and comment period and passes final assessment by the Office of Management and Budget (OMB). Typically, the regulation process takes at least several months. In some cases, interim and temporary final rules may be adopted more quickly.

Categories
Corporate Law
Tax
Immigration
Litigation
Family Law
Class Action
Corporate Formation And Formalities
Mergers And Acquisition
Joint Ventures
Employment Law
Real Estate
Intellectual Property
Doing Business In India
Entertainment
Estate Planning
Premarital, Marital And Cohabitation Agreements
Divorce And Legal Separation
Spousal Support / Alimony
Child Custody, Visitation And Parenting Time
Child Support
Government Contract
Corporate Immigration
Employment Based Permanent Residence (green Card)
H-1b Visas For Temporary Workers
Intracompany Transferee Visa (l-1a/l1b)
Tn Visas
Labor Certification And National Interest Waiver
I-9 Compliance
O-1 Visa (individuals Of Extraordinary Ability)
H-2 Visas
B-1 Visa
Family-based Immigration
Permanent Residence
K Visas
International Adoption
Us Citizenship & Naturalization
Investors
Eb-5 Green Card
Treaty Trader Visa E-1
Treaty Investor Visa E-2
Students And Work Authorization
F-1 Student Visa
M-visas
Removal Defense
Victims Of Crime
Vawa
U Visas
T Visas
Other Immigration Categories
International
Landlord & Tenant
Personal Injury
Tax Law
Overseas Education Consultancy
Universal