Updates: New York Workplace Anti-Discrimination Protections
November 25, 2019
|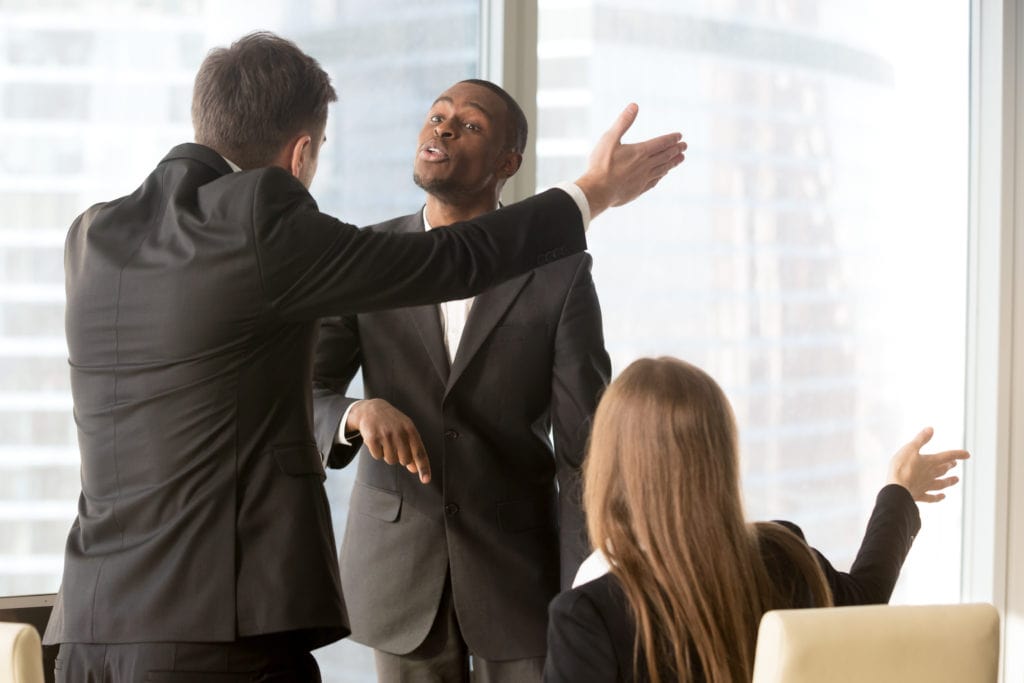 By: Vivek M. Krishnaswamy
The state of New York recently amended the New York State Human Rights Law (NYSHRL) on anti-discrimination and harassment laws. The amendment builds on changes made to anti-sexual harassment laws enacted in 2018. The State hopes that in light of these new laws (which came into effect on October 11, 2019), employers will be more vigilant when it comes to keeping their employees safe from discrimination and harassment and amend their policies to facilitate a healthier workspace.
Confidentiality Clauses or Non-Disclosure Agreements ("NDA") cannot be used during the settlement of claims of discrimination against a 'protected class' as per the new amendments. However, if the complainant expressly mentions that it is his/her preference to include such a clause, arrangements can be made under the following three provisions. The complainant must take twenty-one days to review the terms of the clause, after which there must be a separate written agreement drawn up expressing the complainant's desire to include the clause. Finally, an additional seven days must be given where he/she may revoke their consent to the clause. The State explained that these provisions are not waivable under any circumstances. Regardless of these provisions, confidentiality clauses will be deemed void in cases where they prohibit or restrict a complainant from (a) initiating or aiding an investigation conducted by relevant government agencies (b) disclosing information that is vital for receiving public benefits all employees working in the State are entitled to.
The use of Mandatory Arbitration Clauses is now prohibited under the recent amendments, except if the agreement was included in a collective bargaining agreement. The prohibition was made to pre-empt the federal system's general favor for enforcing arbitration agreements.
The removal of the "Severe or Pervasive" standard will reduce the prima facie evidence required to prove a claim of discrimination. Employers will now be liable for actions that subject only members of a 'protected class' to subpar treatment, privileges, or terms of employment. Employers may still follow the standard of defense allowed by the NYSHRL - if their conduct can be proved to fall under what a "reasonable victim of discrimination" would consider "petty slights or trivial inconveniences," liability can be avoided.
Failure to Complain is no longer relevant. The previously followed Faragher-Ellerth doctrine - which allowed employers to avoid liability by proving the employee failed to take advantage of redressal mechanisms and other efforts made to prevent harassment/discrimination – is no more applicable.
Protections are now given to Non-Employees. Non-employees include external contractors, vendors, consultants, etc.
In the coming months, the following are the changes that New Yorkers should watch out for:
January 1, 2020 – all NDAs must explicitly state that no complainant is prohibited "from speaking with law enforcement, the equal employment opportunity commission, the state division of human rights, a local commission on human rights, or an attorney retained by the employee or potential employee."
January 6, 2020 – the State will ban the usage of 'Salary History' - emulating the ban in New York City, which does not allow employers to use past salaries as a deciding factor for future employment terms.
February 8, 2020 – employers with four or more employees will be subject to the amended laws.
August 12, 2020 – the statute of limitations will increase from a period of one to three years.

Categories
Corporate Law
Tax
Immigration
Litigation
Family Law
Class Action
Corporate Formation And Formalities
Mergers And Acquisition
Joint Ventures
Employment Law
Real Estate
Intellectual Property
Doing Business In India
Entertainment
Estate Planning
Premarital, Marital And Cohabitation Agreements
Divorce And Legal Separation
Spousal Support / Alimony
Child Custody, Visitation And Parenting Time
Child Support
Government Contract
Corporate Immigration
Employment Based Permanent Residence (green Card)
H-1b Visas For Temporary Workers
Intracompany Transferee Visa (l-1a/l1b)
Tn Visas
Labor Certification And National Interest Waiver
I-9 Compliance
O-1 Visa (individuals Of Extraordinary Ability)
H-2 Visas
B-1 Visa
Family-based Immigration
Permanent Residence
K Visas
International Adoption
Us Citizenship & Naturalization
Investors
Eb-5 Green Card
Treaty Trader Visa E-1
Treaty Investor Visa E-2
Students And Work Authorization
F-1 Student Visa
M-visas
Removal Defense
Victims Of Crime
Vawa
U Visas
T Visas
Other Immigration Categories
International
Landlord & Tenant
Personal Injury
Tax Law
Overseas Education Consultancy
Universal