USCIS Reinstates the International Entrepreneur Program
May 11, 2021
|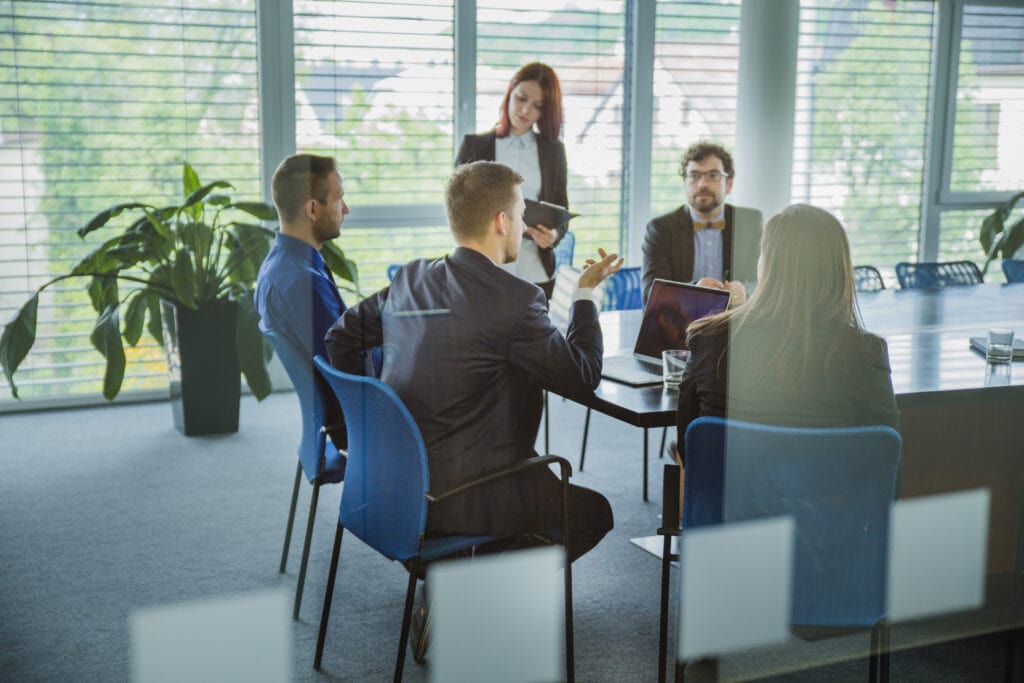 By: Jacqueline Valle and Toni Ordona
United States Citizenship and Immigration Services (USCIS) will re-launch the International Entrepreneur Parole Program. The program allows qualifying foreign entrepreneurs who have established a United States business, have received significant US funding, and who can demonstrate that their business has substantial potential for revenue growth and job creation to receive temporary permission to enter and live in the United States for up to five years. The program is not a direct path to permanent residence.
The Obama Administration established the International Entrepreneur Parole Program during the final year of the administration, but it was put on hold by the Trump Administration in 2017. Now, the Biden Administration is renewing the program to reduce barriers to US immigration and provide opportunity for foreign entrepreneurs.
What does the program entail?
The International Entrepreneur Parole Program does not provide immigration status to qualifying foreign nationals. Instead, approved applicants receive parole, which offers temporary permission to enter and remain in the United States. These individuals are only eligible for lawful permanent residence if they qualify under another immigration program.
Approved entrepreneur parolees may remain in the United States up to 30 months. They are authorized to work for one approved start-up company only. Dependents can remain in the US for the same period, and spouses are eligible for work authorization.
An entrepreneur may be eligible for an additional 30 months of parole if they can prove:
The business is still in operation.
The entrepreneur still plays a central role in business operations and maintains at least five percent ownership interest.
The business has met one of the following conditions:

Created at least five qualifying jobs.
Received at least $500,000 in qualifying awards, government grants, or investments, or
Earned at least $500,000 in revenue in the US and averaged 20 percent annual growth during the parole period.
Entrepreneurs who only partially meet these criteria may qualify for renewal if they can demonstrate the start-up's significant potential to grow and create jobs.
The US government can revoke parole if the start-up stops operating or providing public benefit to the US.
who is eligible for the international entrepreneur parole program?
To qualify for the program, a foreign entrepreneur must:
Have established a United States start-up business within five years before applying.
Hold an ownership interest in the startup of at least 10%.
Play a crucial role in operations, not simply as an investor.
The start-up must have a capital investment of at least $250,000 from US investors or at least $100,000 in grants from qualifying United States government entities at the federal, state, and local levels.
A maximum of three entrepreneurs may receive parole per start-up organization.
conclusion
The International Entrepreneur Parole Program is great news for foreign entrepreneurs who own businesses in the US and who do not qualify for other work visas. However, the program does not provide a path to permanent residency. Entrepreneurs must qualify for permanent residency under a different visa program. Additionally, the program is discretionary. The Department of Homeland Security (DHS) can revoke parole at any time.
To learn more about the International Entrepreneur Parole Program, contact your trusted Chugh, LLP immigration professionals.

Categories
Corporate Law
Tax
Immigration
Litigation
Family Law
Class Action
Corporate Formation And Formalities
Mergers And Acquisition
Joint Ventures
Employment Law
Real Estate
Intellectual Property
Doing Business In India
Entertainment
Estate Planning
Premarital, Marital And Cohabitation Agreements
Divorce And Legal Separation
Spousal Support / Alimony
Child Custody, Visitation And Parenting Time
Child Support
Government Contract
Corporate Immigration
Employment Based Permanent Residence (green Card)
H-1b Visas For Temporary Workers
Intracompany Transferee Visa (l-1a/l1b)
Tn Visas
Labor Certification And National Interest Waiver
I-9 Compliance
O-1 Visa (individuals Of Extraordinary Ability)
H-2 Visas
B-1 Visa
Family-based Immigration
Permanent Residence
K Visas
International Adoption
Us Citizenship & Naturalization
Investors
Eb-5 Green Card
Treaty Trader Visa E-1
Treaty Investor Visa E-2
Students And Work Authorization
F-1 Student Visa
M-visas
Removal Defense
Victims Of Crime
Vawa
U Visas
T Visas
Other Immigration Categories
International
Landlord & Tenant
Personal Injury
Tax Law
Overseas Education Consultancy
Universal