Use of the B-1 Visa
January 05, 2017
|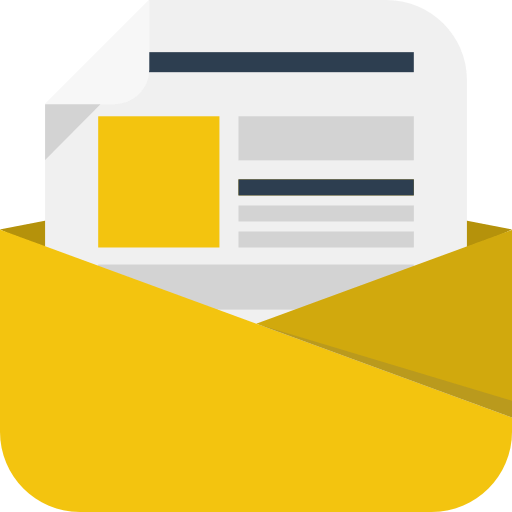 By: Carmen Lopez
You may be surprised to hear, that the B-1 visa, allows for more activities that you may know. In determining whether visa applicants are entitled to temporary visitor classification, you must assess whether the applicants:
Have a residence in a foreign country, which they do not intend to abandon;
Intend to enter the United States for a period of specifically limited duration; and
Seek admission for the sole purpose of engaging in legitimate activities relating to business or pleasure.
If an applicant for a B-1 visa fails to meet one or more of the above criteria, they may be refused under section 214(b) of the Immigration and Nationality Act.
It can be difficult to distinguish between appropriate B-1 business activities, and activities that constitute skilled or unskilled labor in the United States that are not appropriate on B status. The clearest legal definition comes from the decision of the Board of Immigration Appeals in Matter of Hira, affirmed by the Attorney General. Hira involved a tailor measuring customers in the United States for suits to be manufactured and shipped from outside the United States. The decision stated that this was an appropriate B-1 activity, because the principal place of business and the actual place of accrual of profits, if any, was in the foreign country. Most of the following examples of proper B-1 relate to the Hira ruling, in that they relate to activities that are incidental to work that will principally be performed outside of the United States.
Aliens should be classified as B-1 visitors for business, if otherwise eligible, if they are traveling to the United States to (the below are only a few):
Engage in commercial transactions, which do not involve gainful employment in the United States (such as a merchant who takes orders for goods manufactured abroad);
Negotiate contracts;
Consult with business associates;
Litigate;
Participate in scientific, educational, professional, or business conventions, conferences, or seminars; or
Undertake independent research.
Ministers of religion proceeding to the United States to engage in an evangelical tour who do not plan to take an appointment with any one church and who will be supported by offerings contributed at each evangelical meeting.
Ministers of religion temporarily exchanging pulpits with United States counterparts who will continue to be reimbursed by the foreign church and will draw no salary from the host church in the United States.
An alien who is a member of the board of directors of a United States corporation seeking to enter the United States to attend a meeting of the board or to perform other functions resulting from membership on the board.
Professional athletes, such as golfers and auto racers, who receive no salary or payment other than prize money for his or her participation in a tournament or sporting event.
An alien seeking investment in the United States, including an investment that would qualify him or her for status as an E-2 investor. Such an alien is precluded from performing productive labor or from actively participating in the management of the business prior to being granted E-2 status.
An alien coming to the United States to perform services on behalf of a foreign-based employer as a jockey, sulky driver, trainer, or groomer.
Aliens employed as personal domestic employees of United States Citizens residing abroad.
Personal/Domestic Employees of United States Citizens on temporary assignment in the United States.
A personal or domestic employee who accompanies or follows to join an employer who is seeking admission into, or is already in, the United States in B, E, F, H, I, J, L, M, O, P, or Q nonimmigrant status.
Personal employees of all lawful permanent residents (LPRs), including conditional permanent residents and LPRs who have filed Form N-470, Application to Preserve Residence for Naturalization Purposes, must obtain permanent resident status, as it is contemplated that the employing LPR is a resident of the United States.
Commercial or industrial workers coming to the United States to install, service, or repair commercial or industrial equipment or machinery purchased from a company outside the United States or to train United States workers to perform such services. However, in such cases, the contract of sale must specifically require the seller to provide such services or training and the visa applicant must possess specialized knowledge essential to the seller's contractual obligation to perform the services or training and must receive no remuneration from a United States source.
Seek to enter the United States for employment with a foreign airline that is engaged in international transportation of passengers and freight.
An alien who is studying at a foreign medical school and seeks to enter the United States temporarily in order to take an "elective clerkship" at a United States medical school's hospital without remuneration from the hospital. The medical clerkship is only for medical students pursuing their normal third or fourth year internship in a United States medical school as part of a foreign medical school degree. (An "elective clerkship" affords practical experience and instructions in the various disciplines of medicine under the supervision and direction of faculty physicians at a United States medical school's hospital as an approved part of the alien's foreign medical school education. It does not apply to graduate medical training, which is restricted by INA 212(e) and normally requires a J-visa.)
If you are interested in applying for a B-1 visa for yourself or someone you know, please contact Chugh, LLP.

Categories
Corporate Law
Tax
Immigration
Litigation
Family Law
Class Action
Corporate Formation And Formalities
Mergers And Acquisition
Joint Ventures
Employment Law
Real Estate
Intellectual Property
Doing Business In India
Entertainment
Estate Planning
Premarital, Marital And Cohabitation Agreements
Divorce And Legal Separation
Spousal Support / Alimony
Child Custody, Visitation And Parenting Time
Child Support
Government Contract
Corporate Immigration
Employment Based Permanent Residence (green Card)
H-1b Visas For Temporary Workers
Intracompany Transferee Visa (l-1a/l1b)
Tn Visas
Labor Certification And National Interest Waiver
I-9 Compliance
O-1 Visa (individuals Of Extraordinary Ability)
H-2 Visas
B-1 Visa
Family-based Immigration
Permanent Residence
K Visas
International Adoption
Us Citizenship & Naturalization
Investors
Eb-5 Green Card
Treaty Trader Visa E-1
Treaty Investor Visa E-2
Students And Work Authorization
F-1 Student Visa
M-visas
Removal Defense
Victims Of Crime
Vawa
U Visas
T Visas
Other Immigration Categories
International
Landlord & Tenant
Personal Injury
Tax Law
Overseas Education Consultancy
Universal