Walking Through the Paper Wall to Lucrative Government Contracts – An Easy Guide
March 16, 2018
|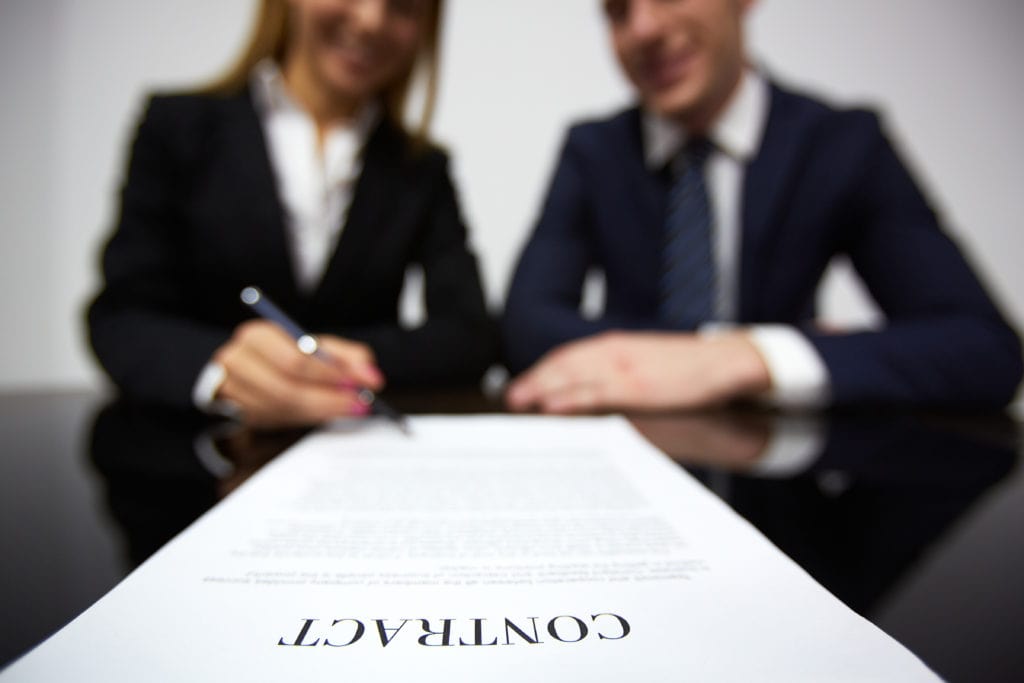 By: Jibran Muhammad
Talking with a successful small businessman the other day, I asked, "Why don't more small businesses enter the booming Federal contract market?" "That's easy", he said. "Ignorance. Just as the opposite of hate is love, the opposite of fear is understanding. Ask any young kid, 'is riding a bicycle easy? Sure, she'll say, once you know how'."
More than a half-trillion dollars in Federal government contracts each year are awarded for the purchase of extremely-wide variety of products and services. Contracts of under $100,000 are set aside by mandate for small businesses. Agencies are encouraged to award an unbelievable 23% of all contracts to small businesses.
Do you realize what an advantage you enjoy if you live in Northern Virginia? Can you believe that almost $300-billion in contracts between 2010 and 2014 were awarded in Virginia? That's the equivalent of more than $7,200 for every man, woman, and child living in the Commonwealth. What's even more interesting is that, during that same period, contracts valued at $131 billion were awarded in Fairfax County alone!
If you are an entrepreneur, the only thing between you and a Federal contract is – understanding. You can search, monitor, and retrieve Federal procurement opportunities of more than $25,000 on www.fedbizopps.gov. Every single day the Federal government issues more than 10,000 different sales opportunities! Many are issued and awarded automatically by computer!
To tear down that paper wall you must first register your business. You need to obtain several important business codes or numbers. Following are several:
Data Universal Numbering System (Dun & Bradstreet) – DUNS
Tax Identification Number -TIN
Commercial & Government Entity Code -CAGE
North American Industrial Classification Codes – NAICS
Standard Industrial Classification Code – SIC
Federal Supply Classification Codes -FSC
Product Service Codes -PSC
With the proper codes, you can register your company at the Central Contractors' Registration site.
If you're still having difficulty, follow the advice once given to me: A smart person with a problem seeks help! If you're sick, you go to the doctor. If you have a toothache, you go to the dentist. As a practicing contract lawyer and Adjunct Professor of Federal Contracting at Virginia Commonwealth University, I enjoy walking through paper walls with enterprising, resourceful people who are on the wrong side of understanding. You'll find it's like riding a bicycle.

Categories
Corporate Law
Tax
Immigration
Litigation
Family Law
Class Action
Corporate Formation And Formalities
Mergers And Acquisition
Joint Ventures
Employment Law
Real Estate
Intellectual Property
Doing Business In India
Entertainment
Estate Planning
Premarital, Marital And Cohabitation Agreements
Divorce And Legal Separation
Spousal Support / Alimony
Child Custody, Visitation And Parenting Time
Child Support
Government Contract
Corporate Immigration
Employment Based Permanent Residence (green Card)
H-1b Visas For Temporary Workers
Intracompany Transferee Visa (l-1a/l1b)
Tn Visas
Labor Certification And National Interest Waiver
I-9 Compliance
O-1 Visa (individuals Of Extraordinary Ability)
H-2 Visas
B-1 Visa
Family-based Immigration
Permanent Residence
K Visas
International Adoption
Us Citizenship & Naturalization
Investors
Eb-5 Green Card
Treaty Trader Visa E-1
Treaty Investor Visa E-2
Students And Work Authorization
F-1 Student Visa
M-visas
Removal Defense
Victims Of Crime
Vawa
U Visas
T Visas
Other Immigration Categories
International
Landlord & Tenant
Personal Injury
Tax Law
Overseas Education Consultancy
Universal