What Should Employers Do When the Remote Form I-9 Verification Policy Ends?
October 29, 2021
|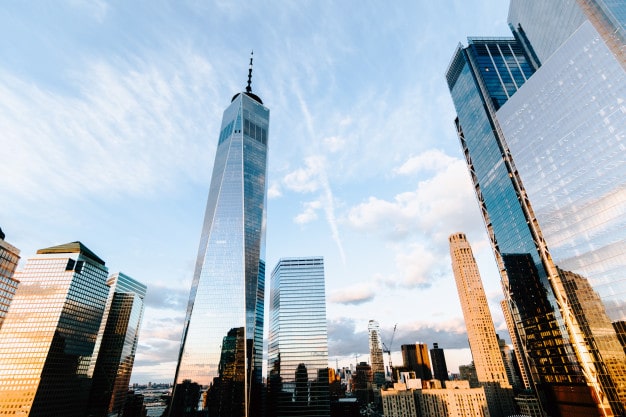 By: Min Kim
In September 2021, United States Immigration and Customs Enforcement (ICE) extended its temporary remote I-9 verification policy through December 31, 2021. Designed to help employers whose workforces are remote during the COVID-19 pandemic, the policy allows virtual inspection of I-9 documentation through nontraditional means such as email, video conference, and fax. While employers have welcomed this flexibility, they may face administrative challenges when ICE requires in-person inspection again.
returning to in-person form i-9 inspections
Remote I-9 verification policy is short-term. ICE expects employers to verify identity and employment authorization documents in person for employees onboarded remotely during the pandemic within either (1) three days after the employee began working at the employer's premises on a regular and consistent basis, or (2) three days after the COVID-19 national emergency ends or ICE terminates the policy, whichever comes first.
Strategies for form i-9 compliance
Although ICE's remote I-9 verification policy was well-intentioned, it may be burdensome for employers. Even with proper planning, many Human Resources Managers will not be able to physically inspect their backlog of original identity and employment authorization documents within three days of the national emergency's or interim policy's end.
Despite these challenges, three solutions mitigate the operational and administrative challenges that may result for employers once the policy ends:
Employers do not have to wait until January 1, 2022 when the interim policy expires, or when all workers come back to the office, to start re-verifying identity and employment authorization documents in-person. Employers can begin physical inspection of these documents sooner, as long as the inspections are conducted in a consistent and non-discriminatory manner across the entire company.
When conducting in-person inspections of I-9 documentation, employers should not start with any specific population group such as non-citizens, followed by permanent residents, and then US citizen workers. This conduct could be perceived as discriminatory based on nationality and could expose the employer to claims of discrimination against non-citizens.
Instead, the employer could verify the original documents for all affected employees within a specific department, regardless of citizenship status, gender, age, and other characteristics, before moving on to the next department. The employer could also inspect affected employees' documents in alphabetical order by last name, for example.
Employers do not have to follow the interim remote I-9 verification policy at all. Instead, they can simply inspect original documents in person before the policy ends. If needed, companies can nominate third-party agents to act on their behalf and verify Form I-9 documentation prior to hire. These agents do not even need to be employed by the company.
Employers should consider updating their employee handbooks or onboarding documents to reference these changes to I-9 verification policy. In the event of an ICE audit investigation and I-9 inspection, written policy helps the employer defend against any perceived violations in its I-9 compliance. An absence of written policy can lead to fines and other penalties for I-9 violations, even if an employer has been complying with the law.
conclusion

Eventually US workplaces will return to normalcy, which will bring operational and administrative concerns that all employers should note. Employers can alleviate the administrative burdens created by ICE's interim remote Form I-9 policy by implementing the right strategies. Developing a plan of action now can help employers navigate I-9 compliance once the pandemic is over. For help developing a Form I-9 compliance plan, contact your trusted Chugh, LLP immigration professional.

Categories
Corporate Law
Tax
Immigration
Litigation
Family Law
Class Action
Corporate Formation And Formalities
Mergers And Acquisition
Joint Ventures
Employment Law
Real Estate
Intellectual Property
Doing Business In India
Entertainment
Estate Planning
Premarital, Marital And Cohabitation Agreements
Divorce And Legal Separation
Spousal Support / Alimony
Child Custody, Visitation And Parenting Time
Child Support
Government Contract
Corporate Immigration
Employment Based Permanent Residence (green Card)
H-1b Visas For Temporary Workers
Intracompany Transferee Visa (l-1a/l1b)
Tn Visas
Labor Certification And National Interest Waiver
I-9 Compliance
O-1 Visa (individuals Of Extraordinary Ability)
H-2 Visas
B-1 Visa
Family-based Immigration
Permanent Residence
K Visas
International Adoption
Us Citizenship & Naturalization
Investors
Eb-5 Green Card
Treaty Trader Visa E-1
Treaty Investor Visa E-2
Students And Work Authorization
F-1 Student Visa
M-visas
Removal Defense
Victims Of Crime
Vawa
U Visas
T Visas
Other Immigration Categories
International
Landlord & Tenant
Personal Injury
Tax Law
Overseas Education Consultancy
Universal