What to Consider When Creating a Will
March 13, 2019
|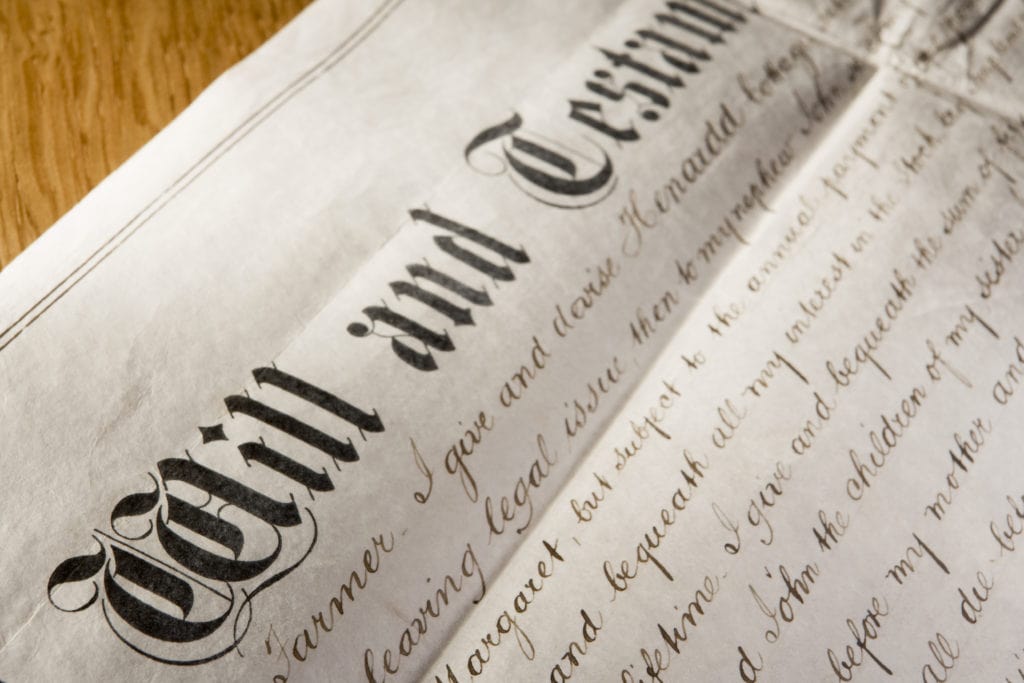 By: Phani Bobba
What is a Will?
A will is a legal document that organizes how your assets will be distributed after your death.
Why You Need a Will
A will is one of the most important things you must do for yourself and your family. It ensures that all your assets and belongings go to your family or the beneficiaries you choose.
If you are a business owner, a will can help ensure a smooth transition of those assets. If you have children, it ensures that you get to choose who will take care of your children personally and financially. A will guards your family against unnecessary confusion and anxiety during a difficult time.
Questions to Consider When Creating a Will
Will-planning involves a detailed review of your assets and liabilities. Some questions to think about are:
How many assets do you have, and how is each asset titled?
Are these assets in joint with someone else?
Do you have any life insurance policies? If so, who are the beneficiaries?
What is your retirement?
Which of your assets are IRA assets?
Are there any liens, mortgages, home equity loans against your house? If so, how much?
What is the fair market value of your house?
Have you created a trust for yourself or anyone else?
Have you gifted any of your assets?
Do you have a Power of Attorney? If so, how long ago was it made?
Who do you think would be the most capable of handling your finances if you are unable to control them yourself? Your spouse? Your children? Any of your relatives?
Who will be responsible for taking care of your minor children financially and personally? Will you provide for them in your will?
Who will be the executor to this will?
What Happens When There is No Will
Simply put, if you don't plan how you want your assets distributed, your state of residence will decide for you based on its laws. The state's process may not produce the results that you would prefer for your survivors. You can prevent the state from deciding by having a will drafted that reflects your wishes.
What's Next?
After reading this, you may have several questions. Consult our Chugh, LLP attorneys to get your questions answered and draft a will that protects your wishes. We work closely with our Certified Public Accountants to help you plan.

Categories
Corporate Law
Tax
Immigration
Litigation
Family Law
Class Action
Corporate Formation And Formalities
Mergers And Acquisition
Joint Ventures
Employment Law
Real Estate
Intellectual Property
Doing Business In India
Entertainment
Estate Planning
Premarital, Marital And Cohabitation Agreements
Divorce And Legal Separation
Spousal Support / Alimony
Child Custody, Visitation And Parenting Time
Child Support
Government Contract
Corporate Immigration
Employment Based Permanent Residence (green Card)
H-1b Visas For Temporary Workers
Intracompany Transferee Visa (l-1a/l1b)
Tn Visas
Labor Certification And National Interest Waiver
I-9 Compliance
O-1 Visa (individuals Of Extraordinary Ability)
H-2 Visas
B-1 Visa
Family-based Immigration
Permanent Residence
K Visas
International Adoption
Us Citizenship & Naturalization
Investors
Eb-5 Green Card
Treaty Trader Visa E-1
Treaty Investor Visa E-2
Students And Work Authorization
F-1 Student Visa
M-visas
Removal Defense
Victims Of Crime
Vawa
U Visas
T Visas
Other Immigration Categories
International
Landlord & Tenant
Personal Injury
Tax Law
Overseas Education Consultancy
Universal