What to Expect from the H-1B Cap Selection Process: An Overview for Fiscal Year 2022
April 28, 2021
|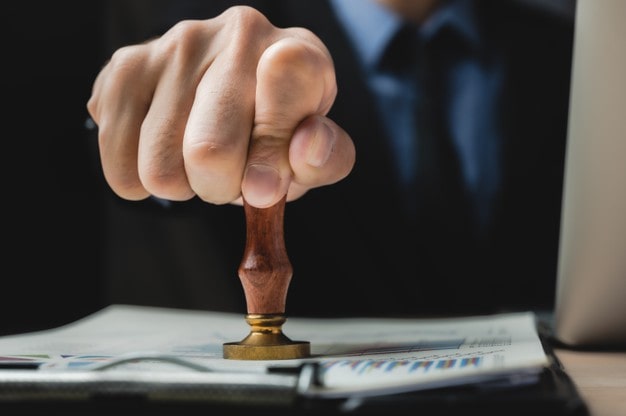 By: Min Kim
Whether you are a company sponsoring an H-1B worker for the first time, or you are a prospective H-1B worker, we provide an overview of the H-1B visa sponsorship process for fiscal year 2022.
Which Jobs are Eligible for H-1b sponsorship?
There are three basic requirements for sponsoring an individual on an H-1B visa:
The job must require at least a bachelor's degree in a specific field. For example, a software engineer position would require a minimum of a bachelor's degree in computer science or a related field.
The employee must have the credentials required by the position through either their education or a combination of education and professional work experience and/or training.
The sponsoring company must pay the employee the higher of the two wages:

Prevailing wage (PW): Set by the Department of Labor (DOL), the PW is the average wage paid to workers in similar jobs in the same geographic area.
Actual wage: The average wage that the company pays to employees in similar roles at the same location.
what is the h-1b visa "cap"
There is a limit, or "cap," to the number of H-1B visas available each fiscal year. This number is set by Congress.
Currently, there are 85,000 H-1B visa slots available each fiscal year, and 20,000 of those slots are available to individuals who have a qualifying United States master's degree or higher. When demand for H-1B visas exceeds the number of visas available, United States Citizenship and Immigration Services (USCIS) runs a random lottery selection process. Cases that are selected in the lottery are eligible to file H-1B petitions for that fiscal year.
how does the online registration process work?
Since 2020, the H-1B lottery is run through an online registration system. Employers can register individuals online that they would like to sponsor for an H-1B visa between March 9, 2021 to March 25, 2021. If an employer submits two registrations for the same individual, that individual will be automatically disqualified from the H-1B cap lottery.
USCIS runs the H-1B cap lottery and notifies employers of which employees have been selected in the FY 2022 H-1B cap lottery by March 31, 2021.
Employers have 90 days to file the full H-1B petition for selected beneficiaries only, beginning April 1, 2021.
what information is required for an h-1b petition?
A critical part of the H-1B petition process is the Labor Condition Application (LCA). Employers must complete the LCA to demonstrate that hiring a foreign worker will not negatively impact the working conditions of local US workers. In the LCA, employers need to demonstrate the following:
They will pay the worker a fair prevailing wage based on the job requirements and location.
Hiring an H-1B employee will not negatively impact the wages and working conditions of existing employees that are working in similar positions.
There are no labor disputes such as strikes and lockouts at their work location.
All workers have been notified of the hiring through physical or electronic postings.
If an employer has never previously filed an H-1B petition, they must receive clearance from the US Department of Labor (DOL) to submit LCAs for H-1B workers selected in the lottery. Employers that are considered "H-1B dependent," or those whose workforce includes a high percentage of H-1B employees, might be required to complete additional attestations before submitting an LCA. Working with your Chugh, LLP attorney and legal staff will help you navigate the complex area of LCA compliance for H-1B employment.
Once the LCA is certified, Chugh, LLP will request information needed to complete the H-1B petition, such as proof of degree, recent pay statements, an updated resume, passport data pages, and more.
Once the Chugh, LLP team completes and files the petition with USCIS, our team will provide your firm with updates on things like:
Receipt notice issue.
Requests for additional evidence (RFEs).
Final decision.
Premium processing is an extra fee that ensures USCIS will adjudicate your case within 15 calendar days. USCIS has suspended this service in prior years.
what happens after cases are selected?
Employers can file H-1B petitions in one of two ways.
Change of status:
Under this process, the beneficiary's status is automatically changed to H-1B on or after October 1, 2021 once the H-1B classification and change of status request are approved. The beneficiary does not need to take any action for their status to change.
If the petition is approved after October 1, 2021, the beneficiary will automatically enter H-1B status on the date that the petition is approved. This is important for individuals on F-1 visas who need "cap gap" work authorization protection.
Individuals are eligible for change of status if they are present in the US when the H-1B cap petition is filed. Contact your trusted Chugh, LLP attorney for more information.
Consular notifications:
To activate the beneficiary's H-1B status after their petition is approved under consular processing, they need to travel internationally, apply for and obtain an H-1B visa stamp at a US consular post, and re-enter the US on their new H-1B visa. Canadian citizens are visa exempt, so they may apply for re-entry in H-1B status at the border or pre-flight inspection.
Beneficiaries who need to travel abroad while their H-1B cap petition is pending will need to have a valid US immigration status that will cover them until at least October 1, 2021 or later. Consular notification is required for beneficiaries who are outside of the United States at the time the H-1B petition is filed. Your Chugh, LLP attorney can help you assess your risks related to international travel.
what is "cap gap" work authorization, and how can i obtain it?
Individuals will need "cap gap" protection if their F-1 Optional Practical Training (OPT) or STEM OPT will expire after April 1, 2021, but before September 30, 2021. Cap gap allows you to automatically bridge the gap between the expiration of your F-1 OPT work authorization and October 1, 2021. If you are selected in the FY 2022 H-1B cap lottery, the beneficiary can provide the receipt notice of their filed H-1B petition to their school. The school then issues the beneficiary an updated Form I-20, which extends the OPT work authorization of the nonimmigrant student.
Cap gap is only valid through September 30, 2021. If your H-1B petition has not been approved by then, you may still experience a gap in work authorization. These individuals may physically remain in the US beyond October 1 as they await the decision of their H-1B cap petition, even though they are not permitted to work. Chugh, LLP will work with employers to cover beneficiaries who may be at risk of this situation.
Cap gap only applies to H-1B cap petitions that:
Request a change of status, and
Are filed on or before the F-1 student's expiration date of their employment authorization document (EAD) for OPT or 24-month STEM extension OPT.
what happens to registrations that are "not selected" in the h-1b lottery?
A beneficiary's case is not denied or refused if they are not selected in the lottery. It should not have impact on the beneficiary's ability to gain immigration benefits for other future matters. For example, some employers may opt to sponsor their beneficiaries again next year for the H-1B cap lottery. For individuals who do not have any other options for FY 2022, for example because their F-1 OPT work authorization expires, Chugh, LLP can work with employers on next steps.
contact us
Contact your trusted Chugh, LLP attorney for help with the H-1B visa sponsorship process.

Categories
Corporate Law
Tax
Immigration
Litigation
Family Law
Class Action
Corporate Formation And Formalities
Mergers And Acquisition
Joint Ventures
Employment Law
Real Estate
Intellectual Property
Doing Business In India
Entertainment
Estate Planning
Premarital, Marital And Cohabitation Agreements
Divorce And Legal Separation
Spousal Support / Alimony
Child Custody, Visitation And Parenting Time
Child Support
Government Contract
Corporate Immigration
Employment Based Permanent Residence (green Card)
H-1b Visas For Temporary Workers
Intracompany Transferee Visa (l-1a/l1b)
Tn Visas
Labor Certification And National Interest Waiver
I-9 Compliance
O-1 Visa (individuals Of Extraordinary Ability)
H-2 Visas
B-1 Visa
Family-based Immigration
Permanent Residence
K Visas
International Adoption
Us Citizenship & Naturalization
Investors
Eb-5 Green Card
Treaty Trader Visa E-1
Treaty Investor Visa E-2
Students And Work Authorization
F-1 Student Visa
M-visas
Removal Defense
Victims Of Crime
Vawa
U Visas
T Visas
Other Immigration Categories
International
Landlord & Tenant
Personal Injury
Tax Law
Overseas Education Consultancy
Universal