What to Include in Your Company's Social Media Policy
August 15, 2018
|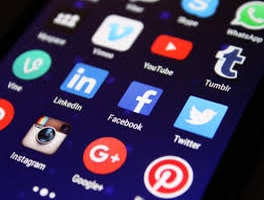 By: Phuong Luong and Minh Luong
As social media use continues to increase, it is vital that companies protect themselves with good social media policy. A simple string of text can potentially reach millions of people instantly – in 2017 the average person spent 135 minutes per day on social networks. Many employees send messages to the public, and that can equal big legal liability for employers.
It can be time-consuming and expensive to add a social media policy to an employee handbook. But companies should act before getting dragged into a legal battle caused by social media use. The policy should be written with great caution to protect the employer and their employees.
Below are some helpful tips to consider before adding a social media policy to the company handbook.
A good social media policy should ensure that "confidential information" is actually legally confidential.
Many social media policies prohibit sharing "confidential information," without specifying what that entails. However, not all information is considered confidential under the law. In fact, it is illegal to prohibit employees from sharing certain types of information.
Legally confidential information includes:
Customers' or clients' personal information
Unlaunched company products
Trade secrets, or
Other non-public proprietary company information
Some information may be personal to the employees or the company, but it is still not confidential. For example, it is illegal to prohibit employees from discussing conditions of employment like safety and pay, under the National Labor Relations Act (NLRA).
Rules that limit or bar employees from sharing certain "sensitive" information may also be against the law. [1] Companies may not be able to prevent their employees from sharing information like:
Membership
Payroll
Confidential financial
Credit card numbers
Social security number
Personal health of the employee
A good social media policy should not be too broad or restrictive. Otherwise it could violate the employees' protected rights, or even eliminate an avenue for free publicity.
As unsavory as some statements may be for the company, it can be unlawful to prohibit employees from posting things that "damage the company" or "any person's reputation." [1] These types of bans are considered too sweeping by the NLRA.
It is also illegal to ban:
"Negative conversations about associates and/or managers,"[2] and
"False or misleading work-related statements" about the company, its facilities, or colleagues[3]
Despite risks, a good social media policy should also not be too rigid or restrictive. Employees can be effective advocates, spreading the word about their company's great product or service. Strict policies may discourage this benefit.
A good social media policy should advise employees that their posts do not represent the company's beliefs or policies.
This simple clause also prevents employees from speaking on the company's behalf without proper authorization.
Policies should also separately address certain employees who represent the company on social media. These roles commonly include:
Executive officers
PR personnel
Other managers
An unauthorized public announcement from such an employee on social media could lead to enormous risks for a company. These can include:
Impacts on the company's stock price
Potential investigations by the SEC
Other legal actions taken by investors or shareholders
For example, consider the public's reactions and legal ramifications caused by a single tweet from Tesla CEO Elon Musk about taking the company private.
A good social media policy should provide clear guidance on how to talk about controversial topics.
Sometimes inadvertent consequences may result when it comes to controversial topics on social media, even if all safety measures seem to have been taken by the company.
Thus, company policies should provide clear guidelines to ensure employees are careful when discussing controversial topics on social media, and that they remain respectful to opposing viewpoints.
A good social media policy should also address the use of company property, during or after working hours.
It is important to include guidelines that clearly define what types of activity are considered within the employee's scope of employment, and which are not. These types of provisions prevent the company from being held vicariously liable for employee posts on social media.
A good social media policy should include a structural approach for discipline when rules are violated.
Companies should ensure their disciplinary actions are lawful before HR managers reprimand or fire employees for their activities on social media.
Since technology changes rapidly, social media policy should be updated regularly. In addition, HR and company employees should be regularly trained to properly understand and implement the company's social media policy.
Conclusion
A strong social media policy can help limit potential lawsuits and disputes between a company and its employees. It is crucial to have an enforceable social media policy that can protect the company, while still ensuring that your employees' rights are respected.
Before drafting or changing your employee handbook, employers should:
Review:

Your local and state laws
The National Labor Relations Act, and

Consult with an experienced attorney for case-specific advice
Every situation is different. This article is for informational uses only and does not form an attorney-client relationship. All information should be independently verified before acted on. Consult with an experienced attorney for advice that is specific to your company's situation.
Sources
[1] Section 8(a)(1) of the NLRA, Costco Wholesale Corporation and United Food and Commercial Workers Union, Local 371., 2012 WL 4742862
[2] Claremont Resort & Spa, 344 NLRB 832 (2005)
[3] Beverly Health & Rehabilitation Services, 332 NLRB 347, 348 (2000), enfd. 297 F.3d 468 (6th Cir. 2002)

Categories
Corporate Law
Tax
Immigration
Litigation
Family Law
Class Action
Corporate Formation And Formalities
Mergers And Acquisition
Joint Ventures
Employment Law
Real Estate
Intellectual Property
Doing Business In India
Entertainment
Estate Planning
Premarital, Marital And Cohabitation Agreements
Divorce And Legal Separation
Spousal Support / Alimony
Child Custody, Visitation And Parenting Time
Child Support
Government Contract
Corporate Immigration
Employment Based Permanent Residence (green Card)
H-1b Visas For Temporary Workers
Intracompany Transferee Visa (l-1a/l1b)
Tn Visas
Labor Certification And National Interest Waiver
I-9 Compliance
O-1 Visa (individuals Of Extraordinary Ability)
H-2 Visas
B-1 Visa
Family-based Immigration
Permanent Residence
K Visas
International Adoption
Us Citizenship & Naturalization
Investors
Eb-5 Green Card
Treaty Trader Visa E-1
Treaty Investor Visa E-2
Students And Work Authorization
F-1 Student Visa
M-visas
Removal Defense
Victims Of Crime
Vawa
U Visas
T Visas
Other Immigration Categories
International
Landlord & Tenant
Personal Injury
Tax Law
Overseas Education Consultancy
Universal