White House Issues Memorandum Ordering the Enforcement of Sponsor Reimbursement Laws
May 29, 2019
|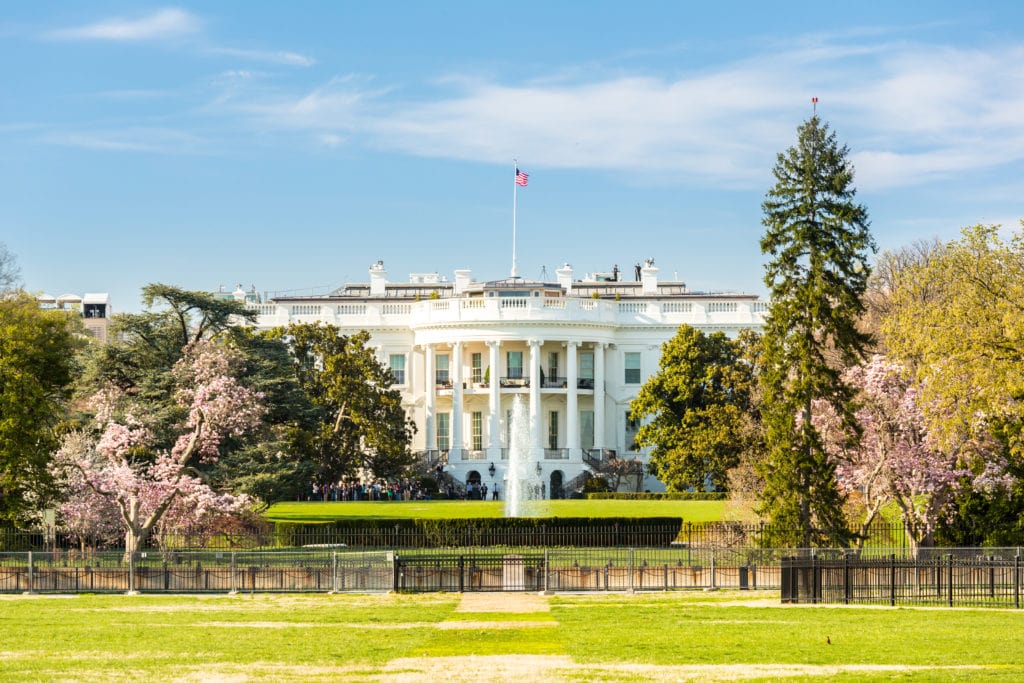 By: Angelita Chavez-Halaka, Armando Escobedo, Gladys Gervacio
SUMMARY
On May 23, 2019, President Trump issued a memorandum to ensure the strict enforcement of Section 213A of the 1997 Immigration & Nationality Act (INA) and Section 421 of the Personal Responsibility and Work Opportunity Reconciliation (PRWOR) Act of 1996, also known as the Affidavit of Support reimbursement obligation.
Background: The 1997 INA and PRWOR Act of 1996 made it a requirement for most family-based immigrant visa cases to have an Affidavit of Support and a "sponsor" for the intending immigrant ("immigrant'). An Affidavit of Support is a contractual agreement between a sponsor and the United States government showing that the sponsor is able to financially support the immigrant for at least 10 years, or until the immigrant becomes a United States citizen, so that the immigrant does not become a public charge. A sponsor will be financially liable to reimburse the government if an immigrant receives public benefits during the period of financial obligation.
What Will Strict Enforcement Look Like?
Cases in which the sponsor fails to comply with his statutory reimbursement obligation will be referred by the Secretaries of Treasury and Homeland Security to the Attorney General (AG) for enforcement.
Who are impacted?
All current sponsors who have signed an Affidavit of Support and those who plan to sign an Affidavit of Support
All others who may become accountable for reimbursing the cost of public benefits paid to an immigrant
All current sponsored immigrants and those who are seeking to become sponsored immigrants
Any Exceptions?
Certain refugees and nonimmigrants such as VAWA
Implementation Time-Line:
Within 90 Days: The Secretaries of Agriculture and Health and Human Services will take necessary steps to enforce Section 213A by updating and establishing guidance and procedures to:
Recover reimbursement from a financial sponsor for means-tested public benefit payments made to the immigrant
Notify the sponsor of amounts owed and any measures related to appeals, payment plans, non-response and non-reimbursement
Notify the AG and Secretary of Homeland Security of a sponsor's non-payment and measures for the AG to bring a civil action against the sponsor
Share data with Federal agencies
Determine how the income and resources of the sponsor and the sponsor's spouse will be attributable to the immigrant in deciding eligibility for the means-tested public benefit and the amount of benefits that may be awarded
Determine whether any exceptions to the reimbursement requirements will apply
Within 180 Days: The Secretaries of Agriculture and Health and Human Services and the Commissioner of Social Security will coordinate with the Secretaries of State and Homeland Security to:
Establish and preserve records of the financial sponsor's reimbursement obligations and status
Establish measures to share data with the Secretaries of State and Homeland Security regarding each sponsor's reimbursement obligations and status
Recommendations for Current Sponsors:
Speak to an attorney regarding your financial obligations
Stay Updated
Please email us at info@chugh.com to stay updated on the President's memorandum regarding the enforcement of reimbursement laws. We also encourage you to share our newsletter to those who might benefit from this information.

Categories
Corporate Law
Tax
Immigration
Litigation
Family Law
Class Action
Corporate Formation And Formalities
Mergers And Acquisition
Joint Ventures
Employment Law
Real Estate
Intellectual Property
Doing Business In India
Entertainment
Estate Planning
Premarital, Marital And Cohabitation Agreements
Divorce And Legal Separation
Spousal Support / Alimony
Child Custody, Visitation And Parenting Time
Child Support
Government Contract
Corporate Immigration
Employment Based Permanent Residence (green Card)
H-1b Visas For Temporary Workers
Intracompany Transferee Visa (l-1a/l1b)
Tn Visas
Labor Certification And National Interest Waiver
I-9 Compliance
O-1 Visa (individuals Of Extraordinary Ability)
H-2 Visas
B-1 Visa
Family-based Immigration
Permanent Residence
K Visas
International Adoption
Us Citizenship & Naturalization
Investors
Eb-5 Green Card
Treaty Trader Visa E-1
Treaty Investor Visa E-2
Students And Work Authorization
F-1 Student Visa
M-visas
Removal Defense
Victims Of Crime
Vawa
U Visas
T Visas
Other Immigration Categories
International
Landlord & Tenant
Personal Injury
Tax Law
Overseas Education Consultancy
Universal