How to Get US Citizenship for Children Born Outside the US: Consular Report of Birth Abroad (CRBA)
December 01, 2021
|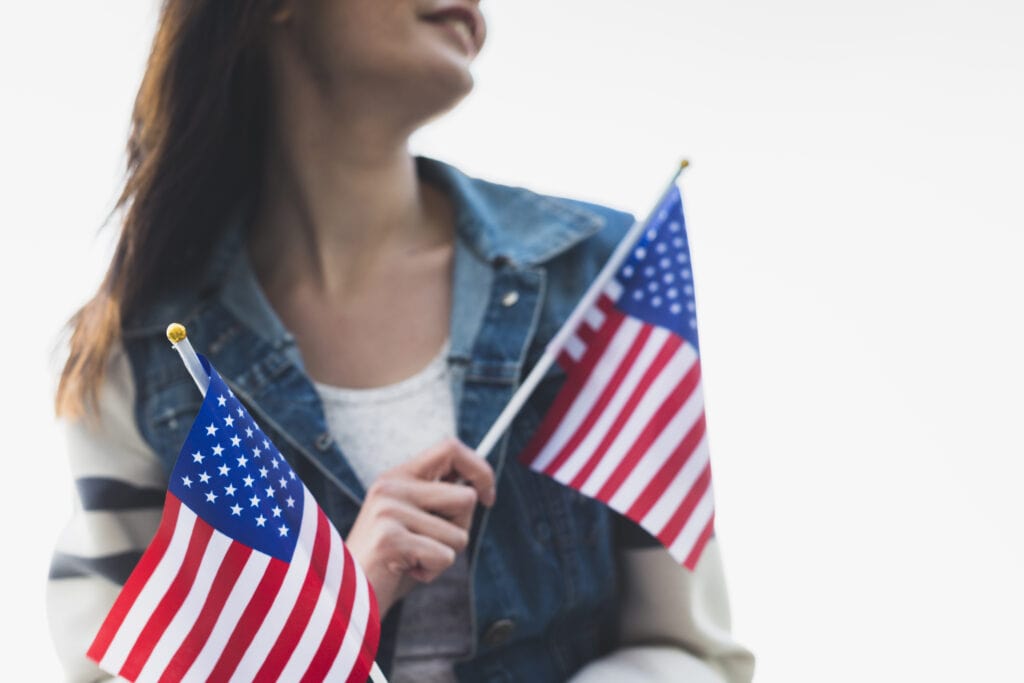 By: Jacqueline Valle and Gerardo Mendez
US citizen and non-citizen nationals can transmit their US citizenship to children born abroad.[1] These parents should apply for a Consular Report of Birth Abroad (CRBA) for their child. A CRBA proves your child's US nationality and can be obtained at the nearest US Embassy or Consulate in the country where your child was born. Children are eligible for CRBA only if they are under 18.
A CRBA is not a travel document. We strongly encourage you to report your child's birth as soon as possible and at least three months prior to any planned travel. You should also apply for your child's:
Passport: At the same time as the CRBA application.
Social security number: Once the CRBA is issued.
Which Parents are eligible?
US citizens and non-citizen nationals (individuals born in American Samoa or Swains Island) are eligible to transmit their US citizenship to their children born abroad. These individuals must be US citizens or non-citizen nationals before their child is born to qualify.
In most cases, a US citizen parent must spend a certain amount of time in the US prior to their child's birth to qualify to transmit US citizenship. Time spent working for US government or other organizations abroad may count toward these minimums. The amount of time required for physical presence in the US varies based on parents' citizenship, marital status, and relationship to the child.
Married us citizen parents
If a child's parents are married and both are US citizens, at least one of the parents must have lived in the United States at some point in their life prior to the child's birth.
Married couples with one us citizen parent, or unmarried us citizen fathers
If a child's parents are married and one is a US citizen and one is a foreign national, or if the child is born to an unmarried US citizen father, the US citizen parent must meet US physical presence requirements to transmit citizenship. For children born on or after November 14, 1986, the US citizen parent must prove that they were physically present in the US for at least five years. Two of these years must be after the age of 14. Documentation such as school transcripts, passports, and vaccination records can be used to prove physical presence.
unMarried us citizen mothers
Unmarried US citizen mothers have different physical presence requirements depending on when their child was born. For children born on or before June 11, 2017, mothers must prove that they were present in the US for at least one continuous year. For children born on or after June 12, 2017, mothers must prove physical presence in the US for at least five years, at least two of which were after the age of 14.
births with assisted reproductive technology (art)
For children born through Assisted Reproductive Technology (ART) abroad, the US citizen father must be the child's genetic parent to transmit citizenship. The US citizen mother must be either a genetic or gestational parent, and legal mother at the time and place of the child's birth.
how to apply for CRBA
The application process for CRBA may vary based on your nearest US embassy or consulate, but the steps are mostly the same.
Form DS-2029: This document lists most of the supporting materials required for the application. However, depending on the country, your consulate may require additional paperwork.
Additional documentation in original and single-sided copies:

The child's birth certificate.
The parents' marriage certificate, if applicable.
Evidence of US citizenship for one or both parents.
Evidence of physical presence in the United States.
Proof that previous marriages have ended.
A statement of legal guardianship if you are not the child's parent.
The US Department of State will return original documents after reviewing your application. Incomplete applications will not be accepted. Forms for a CRBA application must be signed in front of a consular officer, notary public, or someone else who is qualified to administer oaths.
You must pay consular fees for the CRBA application. After submitting all appropriate documentation and payment you will need to make an appointment with the nearest consulate. Both parents and the child must be present at the time of the appointment.
Conclusion
Chugh, LLP immigration professionals can assist with the CRBA process. We help with document preparation, securing your appointment at the consulate, and preparing for the appointment. Please contact your Chugh, LLP immigration professional for further assistance.
[1] The Immigration and Nationality Act.

Categories
Corporate Law
Tax
Immigration
Litigation
Family Law
Class Action
Corporate Formation And Formalities
Mergers And Acquisition
Joint Ventures
Employment Law
Real Estate
Intellectual Property
Doing Business In India
Entertainment
Estate Planning
Premarital, Marital And Cohabitation Agreements
Divorce And Legal Separation
Spousal Support / Alimony
Child Custody, Visitation And Parenting Time
Child Support
Government Contract
Corporate Immigration
Employment Based Permanent Residence (green Card)
H-1b Visas For Temporary Workers
Intracompany Transferee Visa (l-1a/l1b)
Tn Visas
Labor Certification And National Interest Waiver
I-9 Compliance
O-1 Visa (individuals Of Extraordinary Ability)
H-2 Visas
B-1 Visa
Family-based Immigration
Permanent Residence
K Visas
International Adoption
Us Citizenship & Naturalization
Investors
Eb-5 Green Card
Treaty Trader Visa E-1
Treaty Investor Visa E-2
Students And Work Authorization
F-1 Student Visa
M-visas
Removal Defense
Victims Of Crime
Vawa
U Visas
T Visas
Other Immigration Categories
International
Landlord & Tenant
Personal Injury
Tax Law
Overseas Education Consultancy
Universal