Finding an Alternative Pathway After DACA
February 06, 2023
|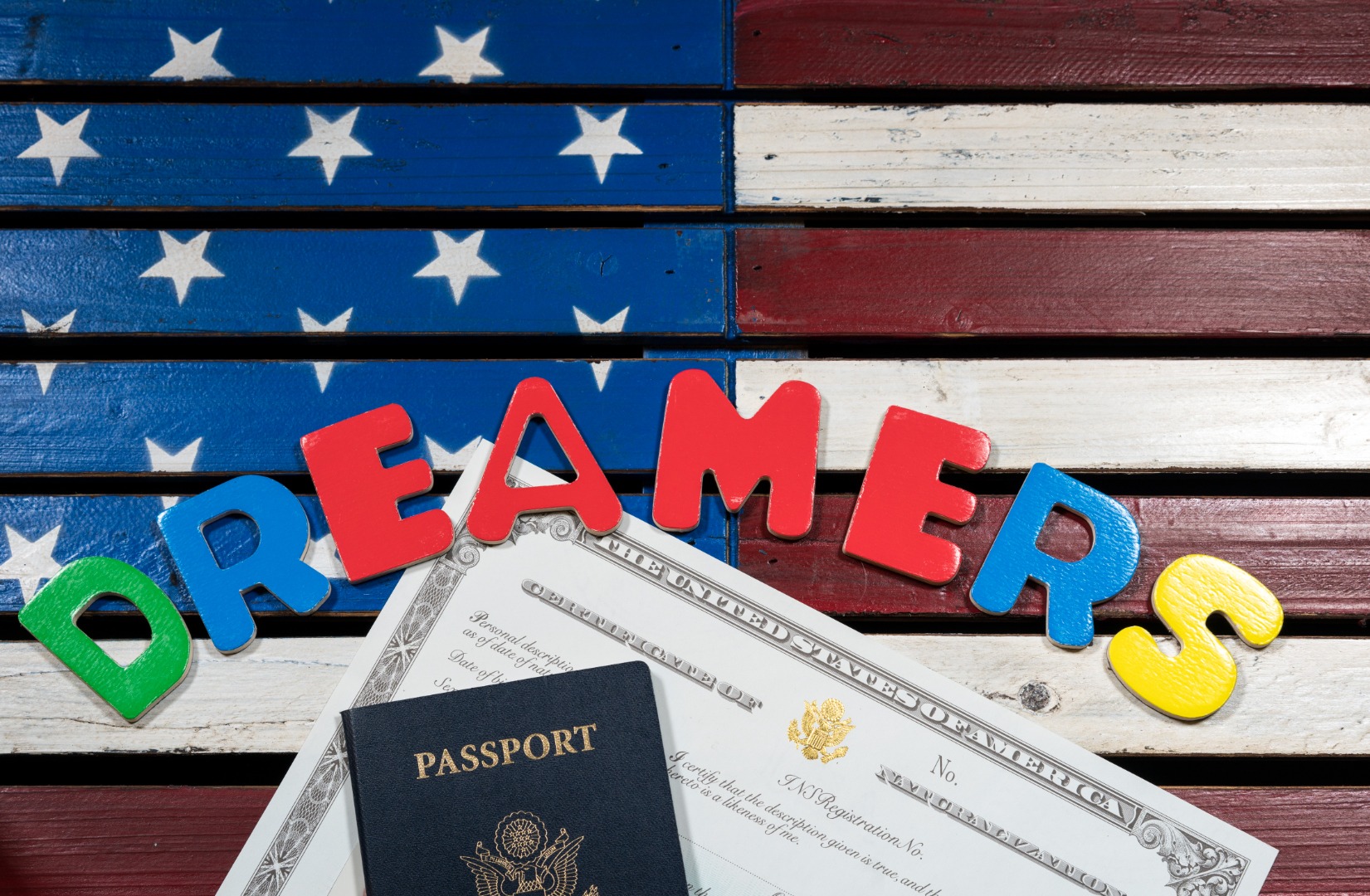 By: Angelita Chavez
The Deferred Action for Early Childhood Arrivals (DACA) program has faced many challenges of late, including a US District Court ruling for the Southern District of Texas finding the original 2012 executive action as promulgated by the Janet Napolitano Memo unlawful. The ruling upheld an injunction against new DACA filings yet permitted DACA renewals by current DACA recipients.
The Southern District Court ruling, however, remanded the case to a lower court to review the legality of the Biden Administration's new DACA Rule.
Many legal experts expect courts to decide against Biden's DACA rule with the issue to be ultimately decided by the US Supreme Court.
Despite numerous proposals, Congress has yet to pass immigration legislation that would in some way protect the recipients of DACA, also called "Dreamers."
What is DACA?
DACA is a 2012 Executive Action for certain individuals that, if qualified, granted:
Deferral of removal from the US for two years;

Employment authorization for the same two-year duration; and

Possible ability to request permission for international travel (with Advance Parole).
Once granted, DACA is not a benefit that can be transferable to anyone else except the beneficiary who qualifies and can receive such a benefit.
Qualifications for DACA
To qualify for DACA, an applicant must meet the following criteria:
No more than 31 years of age as of June 15, 2012 (born on or after 6/16/81);

Arrived in the US before 16th birthday;

Has continuous residence since June 15, 2007 (to present);

Has physical presence on June 15, 2012 (and at the time of DACA request);

Had no lawful status as of June 15, 2012; and

Applicant is currently in school, graduated from HS, obtained GED, or honorably discharged;
Significantly, to qualify, a prospective DACA applicant may not have committed any felonies, significant misdemeanors, or three or more misdemeanors, and not be a threat to national security or public safety.
What is the current status of DACA?
Due to an injunction affirmed by the U.S. Court of Appeals for the Fifth Circuit, the United States Citizenship and Immigration Services (USCIS) is not able to approve any initial (first-time) DACA applications as of July 16, 2021. Initial DACA applications and employment authorization requests pending on or before the July 16, 2021 decision by the U.S. District Court for the Southern District of Texas have been placed on hold by USCIS until further action is taken. It is important to note that there are currently over 600,000 DACA recipients that are not impacted by the Texas legal decision.
Nevertheless, current DACA holders can continue to apply for DACA extensions and Employment Authorizations and maintain their current DACA status.
If the DACA Challenge Succeeds, how can DACA Recipients Prepare?
We do not know what the courts will decide in terms of the DACA final rule. However, DACA recipients could have other options for obtaining a pathway to legal permanent residence. Now is the time to prepare and consult with an experienced immigration attorney that can help individuals investigate and navigate any existing options.
For example, some alternative options for legal permanent residency could include:
Family-based sponsorship for immediate relatives of United States citizens.

Family-based sponsorship and adjustment of status under 245i eligibility.

U-Visas for victims of certain crimes that have cooperated with the authorities in the detection and investigation of such crimes.

VAWA Self-petitions, among others.
Depending on the individual DACA recipient's immigration history and any other eligibility criteria, there may even be an option for employment-based sponsorship.
Conclusion:
Despite the Biden administration's efforts to codify DACA in the regulations, DACA is not lawful immigration status and is not safeguarded against further legal challenges. DACA itself does not provide a direct pathway to permanent legal status or citizenship. Until Congress passes legislation to make DACA permanent, it remains vulnerable to the many legal challenges, such as those it has faced until the present day. As such, DACA recipients should be proactive and discuss the availability of other immigration options.

Categories
Corporate Law
Tax
Immigration
Litigation
Family Law
Class Action
Corporate Formation And Formalities
Mergers And Acquisition
Joint Ventures
Employment Law
Real Estate
Intellectual Property
Doing Business In India
Entertainment
Estate Planning
Premarital, Marital And Cohabitation Agreements
Divorce And Legal Separation
Spousal Support / Alimony
Child Custody, Visitation And Parenting Time
Child Support
Government Contract
Corporate Immigration
Employment Based Permanent Residence (green Card)
H-1b Visas For Temporary Workers
Intracompany Transferee Visa (l-1a/l1b)
Tn Visas
Labor Certification And National Interest Waiver
I-9 Compliance
O-1 Visa (individuals Of Extraordinary Ability)
H-2 Visas
B-1 Visa
Family-based Immigration
Permanent Residence
K Visas
International Adoption
Us Citizenship & Naturalization
Investors
Eb-5 Green Card
Treaty Trader Visa E-1
Treaty Investor Visa E-2
Students And Work Authorization
F-1 Student Visa
M-visas
Removal Defense
Victims Of Crime
Vawa
U Visas
T Visas
Other Immigration Categories
International
Landlord & Tenant
Personal Injury
Tax Law
Overseas Education Consultancy
Universal